Street Photography Tips from an Icon Who Insisted "Street Photography Is a Stupid Term" (VIDEO)
Yesterday we featured an eye-opening tutorial that explained how to be a better street shooter by overcoming a fear of photographing strangers. And today's follow-up offers some great insight into the work of an iconic street shooter who once said "Street photography is a stupid term."
The fascinating video below was posted on the YouTube channel of photographer Tavis Leaf Glover, and discusses what made the work of Gary Winogrand (1928-1984) so special. Despite his distaste for the term "street photography," Winogrand's urban imagery was known throughout the world, and it appeared in major museum's and galleries in the U.S. and abroad.
After displaying a few Winogrand images with straight horizons, this video focuses on one characteristic aspect of Winogrand's work, namely, his use of crooked lines to convey a sense of spontaneity. We guarantee you'll not only be inspired by what you see, but you'll pick up some great tips on improving your work.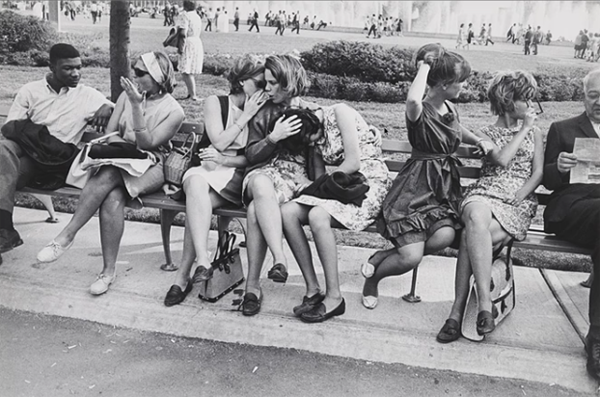 You can view a collection of Winogrand's images on this web page devoted to his work, and we encourage you to look at yesterday's story with tips for photographing strangers. And don't miss our earlier story with a close look at Winogrand's career.
FEATURED VIDEO