Sony A7R IV Mirrorless Camera Review: More Pixels, Bigger Build, Better Camera?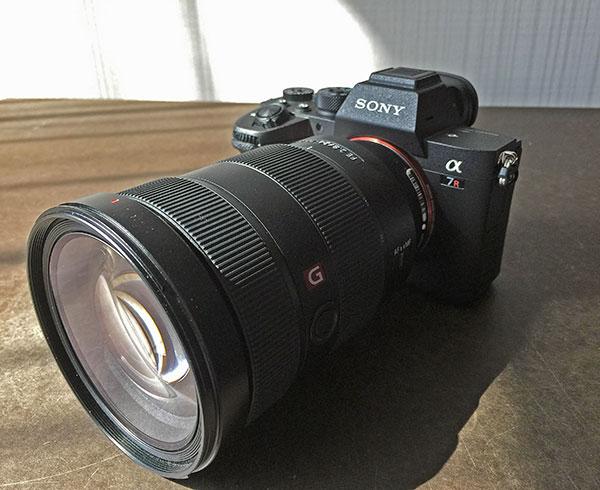 When Sony officially unveiled the 61MP A7R IV full frame mirrorless camera in New York City last month, I made a joke on Twitter that didn't go over very well. I tweeted, facetiously, that the A7R IV was the best DSLR that Sony had ever produced.
Not surprisingly, some people didn't get my attempt at humor. Yes, of course, I knew the A7R Mark IV was a mirrorless camera, not a DSLR. What I was trying to say is that with its more robust build (upgraded weather sealing!) and a bigger, contoured grip that you can actually put your full hand around, these once petite Sony Alpha mirrorless cameras were starting to resemble their chunkier DSLR cousins.
Yes, I was exaggerating (slightly) to make a point but I actually meant it as a compliment. In past reviews, I've noted that shooting with Sony's full frame mirrorless cameras can be uncomfortable for those with large hands, and the fact that A-series cameras are not fully weather-sealed limits the conditions and environments you can use them in.
That's changed with the new Sony A7R Mark IV, which is not only beginning to resemble a more rugged and substantial-feeling professional DSLR, it has the resolution (61MP!) to match some medium-format cameras, and the video features to challenge most pro rigs.
What's not to like, right? Let's take a closer look at this stronger, faster, better(?), $3500-camera from Sony in this A7R IV review.
Camera Build, Controls & Layout
The Sony A7R Mark IV may look similar to its predecessor – the well-reviewed Sony A7R III – but in subtle yet significant ways it's different. I'd say the Sony A7R IV has "evolved" by getting bigger and more ergonomic, but there are still those out there who are in the "small is beautiful" mirrorless camp.
To those holdouts I say: get over it. All the latest full frame mirrorless cameras from Canon, Nikon, Panasonic, Sony and others are starting to resemble DSLRs, and it makes them more usable picture-taking machines, in my opinion.
The Sony A7R Mark IV is about a quarter of an inch wider than the previous model, and its grip is about a quarter of an inch deeper, all of which means my hands fit snugly and securely around it. When shooting with both the older A7R III and the A7 III models, my pinkie would extend off the bottom of their grips, which was uncomfortable and unsafe. (I've come close to accidentally dropping those cameras on numerous occasions.)
There's also a larger, more formed indenture on the top of the Sony A7R IV's grip to wrap your forefinger around, and I like that the shutter button has been placed ever so slightly father forward, making it feel less cramped and easier to trigger. The overall dimensions of the Sony A7R IV are 5 x 3.8 x 3 inches and it weighs approximately 23.5 ounces with the battery loaded. That's still pretty compact but when you add a pro lens to the A7R Mark IV – I was shooting with a 24-70mm f/2.8 –you've got a fairly hefty but balanced camera package.
The controls and button layout on the Sony A7R IV have also improved. There's a new, textured multi-selector "joystick" pad on back that makes setting focus points and other options a breeze. At a recent press event to launch the A7R IV, several journalists were raving about the fact that you're now able to lock the exposure compensation dial on top of the camera, which prevents accidental exposure changes. It's a small but helpful improvement, as is the fact that the A7R IV now has two UHS-II compatible media slots to allow for higher capacity cards with faster read/write speeds.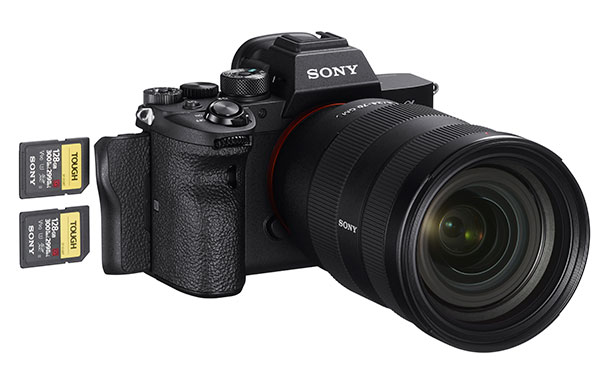 Call me old fashioned but I still find shooting with an electronic viewfinder (EVF) to be annoying – you have to turn the camera on to see through it; it blows out highlights and produces edge fringing when shooting high contrast subjects; and is just slower to use than an optical viewfinder – but EVFs do keep getting better and better. The Sony A7R Mark IV's EVF is a 5.76-million dot UXGA (Ultra-XGA) OLED Tru-Finder that features added detail, brightness and contrast and it's markedly better than the one in the A7 III, which is the "budget" model in Sony's full frame mirrorless line.
Despite my continued affection for optical viewfinders, EVFs do offer some advantages, mainly they allow you to visualize camera adjustments in real time. That's a plus, and so is the fact the A7R IV's EVF offers 100% coverage: what you see in that little screen is what you will get in your image.
On back, the Sony A7R IV has basically the same 3-inch, 1.4M dot tilting (but non-swiveling) screen as the previous model, which is fine but offering a side-swivel option in the new camera would've been a welcome upgrade. As it is, its use for image composition is limited.
Weather Sealing Upgrades
One of the biggest knocks against Sony's full frame mirrorless cameras is that they offer rather paltry weather sealing. In fact, the Sony A7R IV's predecessor flunked a "water torture" test by Imaging Resource last year, with the A7R III taking in a significant amount of water in the battery compartment, which caused the camera to malfunction.
Sony has sought to improve that with the A7R IV, which offers weather sealing more on par with its DSLR rivals, such as the Nikon D850 and Canon 5D Mark IV. With the A7R Mark IV, Sony has added additional sealing at all the cameras body seams, its battery compartment cover and the media card slots. Sony notes, however, that it cannot guarantee the A7R IV "to be 100% dust and moisture proof," according to the company's press announcement on the new camera.
My time testing the Sony A7R IV was limited to just a few days after it launched in July, so I was not able to test it out in rainy conditions or wet climates and environments. It's worth noting though that a couple days of 100% summer humidity in New York City did not have any effect on the camera.
A Sony spokesperson did offer some elaboration on the A7R IV's weather sealing enhancements vs. the A7R III. "All the external ports are now weather sealed, there's a new gasket under the lens mount, and the bottom/battery grip is sealed off," the Sony spokesperson told Shutterbug. "The new vertical grip also has more sealing and makes a seal when is attached."
Features & Performance
The biggest headline with the new Sony A7R IV has to be its 61MP full frame, back-illuminated sensor. That mega-megapixel count turned some heads with photographers but not all in a good way, which I'll get into more in the Image Quality section of this review.
Do photographers really need a full frame mirrorless camera with resolution on par to what's in some medium format models? Remember that full frame sensors are about 30% smaller than medium format, so the size (aka pitch) of individual pixels on the A7R IV's 61MP imaging chip is tiny: just 3.76 microns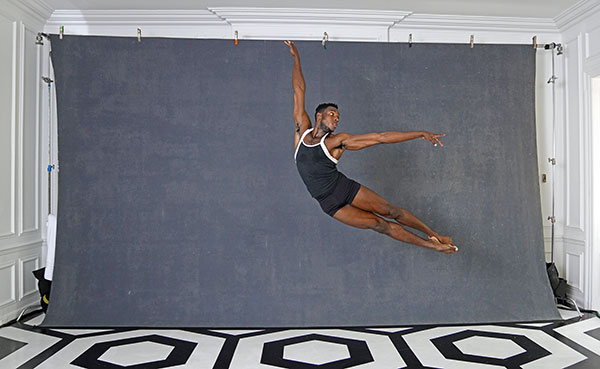 Also, how are photographers going to handle all the huge image files from the A7R IV? It's worth noting that during a press trip to test the new camera, Sony lent journalists 1TB external drives to offload their massive images. Even large capacity SD cards fill up fast with this beast.
These are all pertinent questions for photographers considering the Sony A7R IV. As mentiond, I'll discuss how I think the sensor performs in the Image Quality section below, but I will say this: consider what you intend to shoot before purchasing this camera. Billboard advertising? Yep! Landscapes you hope to fill an entire wall? Sure! Images you plan to do extreme crops on? Definitely. Most anything else? 61MP might be overkill.
In terms of performance, the Sony A7R IV was fast and accurate in my testing, but so was its predecessor, which boasts its own high-resolution sensor, a measly (insert sarcasm emoji) 42.4MP chip. The Sony A7R IV's autofocus system features 567 focal-plane phase-detection AF points covering 74% of image area and 425 contrast AF points, which is an improvement, on paper, from the previous model. But I never had a problem with the A7R III's AF system, and both cameras did extremely well with locking in on fast moving subjects – I shot kinetic dancers in both cases – and producing bursts of sharp images.
The Sony A7R IV's high-speed continuous shooting mode lets you fire off at up to 10 frames per second (fps) with full AF/AE tracking for up to seven seconds in full frame mode. I used this maximum speed mode only rarely, simply because I ended up with too many high-resolution photos that I would have to sort and edit later. I'd suggest going one step down on the A7R IV's speed dial. Another way to handle the speed/image size quandary with the Sony A7R IV is to shoot in APS-C crop mode, which produces 26.2MP images, while increasing the camera buffer by three times. Sports and bird photographers will like this feature.
I don't, personally, shoot a lot of video but I loved that Sony has finally added real-time eye AF for video. They've also upgraded real-time tracking and real-time eye AF for still photos, two features that I've gotten so used to thanks to Sony's efforts, I'm starting to find them indispensable.
Other somewhat wonky video things that the Sony A7R IV offers – at least from a still photographer's perspective—include professional 4K movie shooting with full pixel readout and no pixel binning in Super 35mm mode; S-Log3 shooting for better gradation in shadows and mid-tones; and workflow support for shooting HDR video. The camera also has a multi interface shoe on top with a digital audio interface. This allows for higher quality sound recording using Sony's new external microphone and XLR microphone adapter.
Image Quality
When it comes to image quality, the Sony A7R Mark IV has some pretty big shoes to fill. Its predecessor from two years ago, the Sony A7R III, had possibly the best image quality we've ever seen in a full frame camera. In fact, we gave it with a coveted Top Clicks award for being one of the best cameras of the 2017.
Have things improved in two years plus nearly 20 million additional pixels? The answer to that with the Sony A7R IV is yes and no.
In terms of detail when shooting at a mid-range ISO (up to ISO 800) in decent light, there are few full frame cameras that can match the Sony A7R IV's impressive resolving power. Zoom in on the 11 test images in this story that were shot at ISO 800 and below and you'll see so much picture information and such crisp image quality, you might think you're looking at medium format shots. (And in a mirrorless camera that costs several thousand dollars less than even lower end medium format models.)
I've always thought this myth about Canon cameras producing better skin tones than Sony was overhyped. Sure, some of Sony's first-generation A-series full frame mirrorless cameras were not quite up to snuff for portraits, but that's changed significantly with recent models. (To see a good comparison shoot between Sony vs Canon and why Sony's latest cameras are as good if not better than Canon when it comes to skin tones, watch this video we recently featured from photographer Julia Trotti.)
For beauty, portrait and fashion photography, the Sony A7R IV is an excellent choice. The only thing "negative," I could say about it in this regard is that capturing that much detail might reveal too much of your subjects, if you know what I mean. Not everyone wants every pore, blemish, or "beauty mark," on their faces showing up in a 61MP portrait. If you're a headshot photographer interested in this camera, you're going to need to use Photoshop wisely.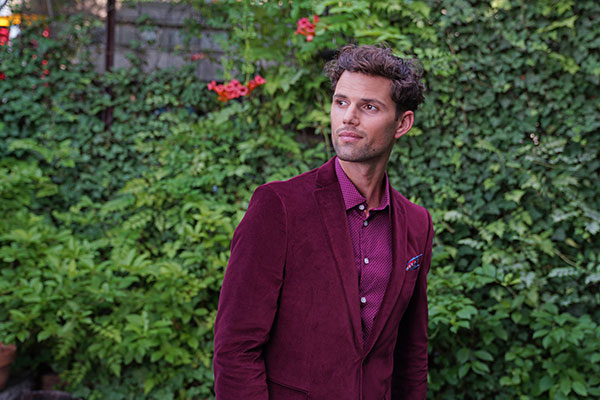 Where I was not impressed with the Sony A7R IV's image quality was shooting at high ISOs in mixed to low light. The camera's vaunted back-illuminated Exmor R CMOS image sensor with Sony's latest-generation BIONZ X image processor, which are ostensibly designed to tamp down image noise, weren't powerful enough to keep things clean in the Sony A7R IV's images above ISO 3200. If you zoom in on my high ISO test shots in this story, you'll see noticeable mottled skin and blotchy chroma noise in the clothing of the models I captured with this camera. There is also evidence of some pixel smearing at high ISOs, which reduced sharpness.
This was disappointing, and I can only surmise that as much "secret sauce" as Sony has put into the A7R IV's image sensor and processor to control luminance and chroma noise, there's only so much you can do with the chip's tiny individual pixels. In the end, it's a "win some, lose some" battle with the A7R IV's 61MP. Yes, you get a lot more detail, but you offset that with more noise.
I know that Sony was under a lot of pressure to "up the ante" with the Sony A7R IV's image sensor considering that the previous two generations of this camera used essentially the same 42.2MP chip. But do photographers really need more pixels? How about fixing Sony's antiquated and still confusing menu system and interface? How about a fully, side-swiveling LCD screen on back? With rumors that Sony's competitors might be releasing full frame mirrorless cameras with even higher megapixel counts, are we really still in an all-out pixel war? If true, that doesn't give me much optimism about the photo industry.
Conclusion
The Sony A7R Mark IV has several key improvements over its predecessor, including a bigger but more ergonomic camera body with a more comfortable grip; enhanced weather sealing; better button and control layout, including a locking exposure compensation dial; a faster, more accurate autofocus system covering a larger image area; and several video upgrades including real-time Eye AF in movie recording.
But the most talked about feature of this new camera – its high-resolving, 61MP back-illuminated image sensor – is a double-edge sword. While it produces stunning detail and clarity in images captured in good light at low to mid-range ISOs, it struggles with noise when shooting at ISO 3200 and above. If you think of the Sony A7R IV as an affordable medium format camera in a full frame context that can produce stunning landscape photos with tons of detail, the Mark IV might be for you. If you're looking to save a few dollars, however, I'd recommend considering the older Mark III. It has less resolution and comes without the A7R IV's helpful upgrades, but it's still a great camera with more than enough pixels for most photographers.
Scorecard
Pros
+ Produces medium format-level image detail at a full frame size and price
+ Faster, more accurate autofocus system covering a larger image area
+ Much needed weather sealing enhancements
+ More ergonomic body with a larger, more comfortable grip
+ Improved button and control layout with locking exposure compensation dial
Cons
- Some image noise issues when shooting at higher ISOs
- Antiquated and confusing menu system
- Rear LCD doesn't side-swivel, just tilts
Pricing: You can pre-order the Sony A7R IV (body only) on Amazon for $3500. It will be released on September 12, 2019.
FEATURED VIDEO