Mastering Your ULTRA-WIDE Lens for Epic Travel & Nature Photos (VIDEO)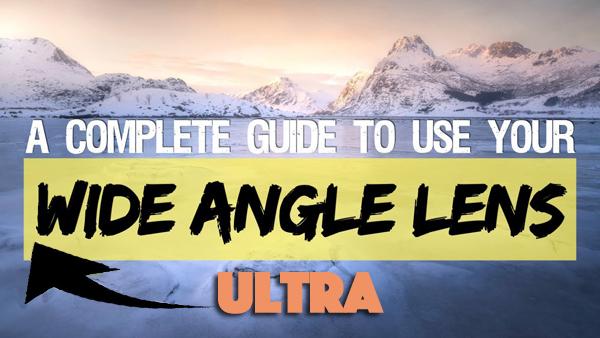 Most landscape photographers' weapon of choice is a wide-angle lens—typically in the range of 24-35mm. But if you're lucky enough to own an ultra-wide lens, and know how to use it properly, it's possible to capture truly breathtaking photos of expansive vistas.
We emphasize using these unique lenses properly because they can be difficult to master, and that's the emphasis of today's tutorial from the Remontheroad YouTube channel—an acronym for professional photographer Remi Bergougroux.
Bergougroux is a popular French educator specializing in landscape and travel imagery, with an impressive portfolio of gorgeous work—some of which was captured in exotic locations. He began his photographic journey at the tender age of 10 after acquiring his first SLR. Now he's an acclaimed pro willing to share the secrets to his success.
He says he created this comprehensive guide with the goal of helping others take stunning landscape images with an ultra-wide lens. Bergougroux further promises, "once mastered, an ultra-wide lens can produce astonishing and wonderful landscape photos."
This behind-the-scenes episode takes place in the stunning Lofoten Islands, a destination on the bucket list of landscape photographers across the globe. Bergougroux begins with a bit of optical theory and discusses why you should experiment with shooting in both portrait and landscape orientation.
While most landscape images are photographed using the latter perspective, Bergougroux surprisingly prefers making landscape images in portrait orientation when using ultra-wide glass. He explains the techniques involved, and provides examples of both types of images so you can see for yourself.
You'll pick up more helpful advice while watching Bergougroux work his magic amidst the amazing surroundings. Focus isn't usually a big issue with ultra-wide lenses because of their inherently prodigious depth of field, but he imparts some knowledge that you'll find important.
There's also helpful discussion of composition, and you'll see why it's usually necessary to frame scenes much differently than when using a more conventional wide-angle lens. The lesson wraps up with an interesting self-critique of a few photos Bergougroux captured on the trip.
You can see more stunning imagery by taking a trip to Bergougroux's YouTube channel, and pick up a variety of tips and tricks while you're there. And don't miss the earlier tutorial we posted from another accomplished pro, demonstrating how to shoot spring and summer macro photographs with a creative flair.