Major & Important AI-Generation News from Adobe
Adobe announced major and important AI-generation news and the best thought-out, purposeful rules to protect nearly everyone in the source artist-to-end-user chain. Here are the major takeaways.
Adobe has addressed the major societal AI apprehension pinch points—the stuff that makes some people go bat-dung crazy about the proliferation of AI-assisted anything.
If you're unfamiliar with Adobe's AI-assisted tools, start with these two Shutterbug stories:
"Photoshop (Beta) Generative Fill Lets You Change Everything"
"Adobe Adds Exciting Generative Expand Feature to Photoshop (beta)"
Transparency Hinders Deception
The fear of deception haunts AI, as it should. So moving forward, every asset created using Adobe Firefly's AI assistance will include Content Credentials by default; therefore, every said asset automatically includes creative attribution. Adobe compares this to a Nutrition Label for artwork, but we think of it as more of a public DNA record.
Firefly for Enterprise
Introducing Firefly for Enterprise, the first implementation of Firefly in Adobe's enterprise stack.
The previous lack of pedigree situation in the AI arena made some businesses unwilling to use AI power tools. Today businesses have the opportunity to obtain Adobe intellectual property (IP) indemnification for content generated by most Firefly-powered workflows.
Furthermore, customers have the ability to train Firefly with their own branded content and integrate Firefly in workflows across and Experience Cloud.
Global companies can share work across diverse geographical regions because Adobe's generative AI apps accept prompts in more than 100 languages.
Artist Compensation & Provenance
Adobe Firefly is trained using the nearly 360 million images, graphics, videos, etc., in Adobe Stock images, openly-licensed content and public domain content where copyright has expired.
Fine, but where does that leave the artists?
Adobe announced that all eligible Adobe Stock contributors with photos, vectors or illustrations in the Standard and Premium collection, whose content was used to train the first commercial Firefly model, will receive a Firefly bonus.
As a further benefit to artists, Firefly-generated works that meet Adobe's generative AI submission guidelines will now be eligible for submission to Adobe Stock. This means that digital artists who use Firefly will not be left behind as the world proceeds willy-nilly through the AI jungle.
Firefly in Creative Cloud
After long and successful vetting in Photoshop (beta) during which more than 2 billion images were generated and where many of us first explored the amazing generative functions, Firefly-assisted features are now available in nearly all Creative Cloud paid plans. Users can enjoy Generative Fill and Generative Expand in Photoshop, Generative Recolor in Illustrator, and Text to Image and Text effects in Adobe Express for example.
Additionally, Creative Cloud paid plans now include the new Firefly web application and Express Premium.
Firefly Web App
Even if you're not an Adobe Creative Cloud user, the door to Firefly is still open. Adobe's newly-announced Firefly web app includes features like text-to-image, text effects, generative fill and generative recolor.
Who Pays?
Adobe has adopted a consumption model for Firefly whereby users pay via Generative Credits. This plan begins November 1, 2023. Until then subscribers can Firefly away without tokens.
After the end of October, Creative Cloud paid plans, Express Premium and the new Firefly web application will include an allocation of Generative Credits, tokens that enable users to turn a text-based prompt into image and vector creations in Photoshop, Illustrator, Express and the Firefly web application.
The allocation seems very generous for all except perhaps the heaviest users. And the amount resets every month. After all of the allocated tokens have been used, subscribers can continue to create generative AI images and text effects but the experience will be slower, and there are some other limitations. Of course, customers can buy additional Generative Credits if they choose.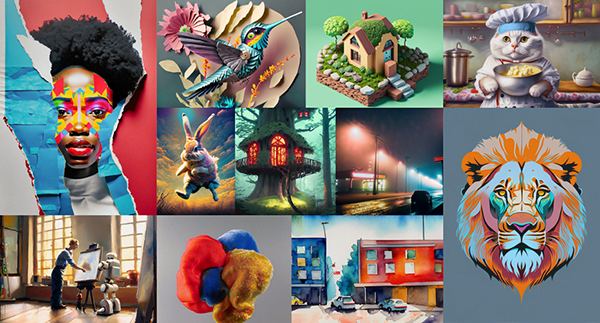 Adobe Express Availability - Get Your Feet Wet
Per Adobe, "Users can access the new Express for desktop for free with plans to bring the latest version of Express to mobile soon. For existing Creative Cloud members, the Express Premium plan is included. The Express and Firefly Enterprise offering is now available."
Become a Member of the Shutterbug Community
Register for a free account. Sign up for our newsletter. Spend five minutes (or less) uploading your best shots once every week or so. Potentially become a Shutterbug Photo of the Day winner. Enjoy viewing the fantastic work being done by thousands of photographers all over the world—and add your images to the enduring collection.
—Jon Sienkiewicz