The Lifestyle Images of Mark Garten
All photos by Mark Garten
As a third-generation shutterbug in his family, Mark Garten found his passion for photography in high gear by the early age of seven: "My father and grandfather were pharmacists by trade, but both were camera buffs."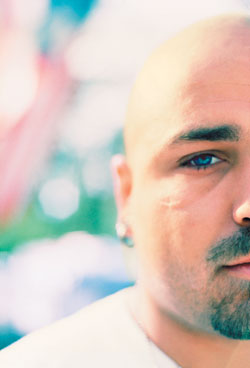 In college, he attended the University of Michigan, where he started out as an engineering major, "then majored in natural resources--and then I dropped out," he laughs. He took on odd jobs in the interim, like moving pianos. Once he decided what he wanted to do, Garten went back to school in the city where he grew up, and majored in Fine Art Photography at the University of Buffalo, New York. He also studied drawing, painting and design. "There was a fine-art community in Buffalo. I wanted to be an artist, but reality set in."

Nonetheless, this education proved to be a great training ground for the specialty in which he eventually became successful: Photographing people unposed and enjoying a variety of leisure-time activities. This is a category known in the advertising and stock photography market as "lifestyle" images.

The Stock Boom
While still in school, Garten set about shooting products and doing catalogue work. He later opened a studio where he shot primarily "still-life" product photos and other commercial work, which included some industrial and architectural photography. "That lasted about eight years," he says. "From there, I moved to New York City and decided I didn't want to shoot still-lifes anymore. I wanted to interact with people and photograph them."

In New York, he started out doing mostly editorial assignments, and out of necessity, shot some product images as well. "Coming from a regional market, if you didn't have everything in your portfolio, you didn't survive," he recalls. It was 1994, and with assignment work being scarce at first, he began shooting stock images. "There was a big stock boom around that time," Garten points out. "You could make a serious living at it back then."


He signed up with the Pictor agency in Europe, and worked with their Washington, D.C. office. Later, he moved on to The Stock Market, a major agency in New York (now under the Corbis umbrella). Being on top of market trends, they saw the market getting more progressive. "When they brought me on, they liked my style," Garten says of his less-commercial, fine-art imagery. "It took a while, but my sales began to build." The Stock Market sold his images to clients such as Parenting, Woman's World, Cuna Mutual Group, "and a lot of European magazines." In the late '90s, he typically submitted about 300 images per shoot, and was profiting nicely by stock photography.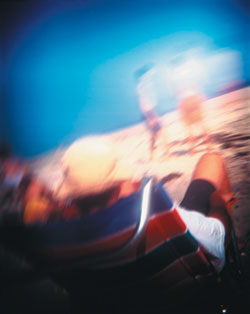 Photographing Life
"The key with stock is to photograph ethnicities--Asian, African-American, Caucasian and Hispanic families sell best." Garten says he often photographed a variety of these people all in one day in the same scenario. "It was almost product line-esque," he says. For stock, he photographed both real people off the street and professional models from agencies. "Professional models know what to expect and understand the importance of signing releases," he observes. He says that although there was more work involved with photographing people off the street, "Stock agencies love characters." Supermodels aren't used as stock subjects, he says, but attractive, real people are.

Around 2001, says Garten, he started seeing some "character" model agencies crop up. However, he observes, "I've done better with unique-looking people off the street." He did a photo shoot for Bike Week in Daytona, Florida, where he met an interesting-looking individual--not a model--whom he's used since for various shoots. "I followed him around for two days and photographed him in whatever situation he happened to be in, and turned them into stock images."

Garten describes his work as "mood-oriented." He likes to use color and motion to enhance moods in his images--"It's important to say something in a photo, or what value is it?" He says that most people gravitate towards his images because there's some sort of emotion attached to them. "My style is more like photojournalism, shooting people in their environment doing what they're doing. Ultimately, I would like not to have to direct people."
FEATURED VIDEO