Leica's New SL2 Mirrorless Camera Is Here and We Test It Out (Hands-On Photos and Test Shots)
Leica just announced the SL2, a 47.3-megapixel mirrorless full-frame system camera, which is the successor model to the esteemed Leica SL (reviewed here), and Shutterbug was invited to take a preproduction model for an early spin. Let's take a look at the Leica SL2's long list of new features before we recap some of our thoughts and impressions about this new Leica model in this first look review.
Leica SL2's New Features vs. Leica SL
• 47.3 megapixel CMOS Full Frame (8368 x 5584 pixels)
• 5-Axis in-body Image Stabilization (sensor shift type, 5.5 stops)
• Resolution-boosting 187-megapixel
" Multishot Mode
• 5.76 megapixel OLED EVF with 120 fps refresh rate
• Larger (3.2-inch) backlit LCD (2.1 megapixels) w/touch control
• Magnesium alloy body
• Leica Maestro III image processor
• Smart Autofocus (selects between AF-C and AF-S autonomously)
• Greatly improved GUI
• Cancelable Long Exposure Noise Reduction mode
• 4k video at 60 fps (5k cropped)
• Cine Mode
• iPad version of Fotos App

Leica SL2 Construction Highlights
• Improved grip contour
• Textured top plate (resists fingerprints)
• 1.28-inch top display panel
• New/better button layout on back
• No low-pass (AA) filter
• Both SD slots are UHS-II-compatible
• Headphones and microphone 3.5mm stereo jacks
• HDMI 2.0b Type A connector
• IP Class 54 weather/dust resistance
• Slightly lighter weight
• Improved strap lugs
• Improved neck strap
While you may be tempted to conclude that the Big Story of the Leica SL2 is its 47.3-megapixel sensor, that is only partially correct. The SL2's new high resolution sensor is terrific for sure, but so is the in-body image stabilization that gives 5.5 stops of shake-free performance to generations of Leica lenses. And don't overlook the hot new cine features that are bound to give content creators a lot to lust after. And then there's the Multishot Mode.
Multishot Mode
Comparable to multi-pass scanning, in the Multishot Mode the Leica SL2 produces two DNG files; one is a conventional 47-megapixel file and the other a whopping 187-MP composite. Camera must be mounted on a tripod in this mode because the SL2 records up to eight consecutive individual exposures in rapid fire while internally shifting the sensor in half-pixel increments. The process effectively quadruples the resolution. It also creates an enormous (267 megabyte) image file, as must be expected.
New GUI
The Graphical User Interface displayed on the Leica SL2's newly enlarged backlit LCD is entirely revised and about 10,000% faster to use than its predecessor. It's a very simple matter to navigate the SL2's touchscreen with the joystick controller or, when appropriate, a fingertip. The new layout also makes it very easy to check all vital settings on the Leica SL2 with just a glance.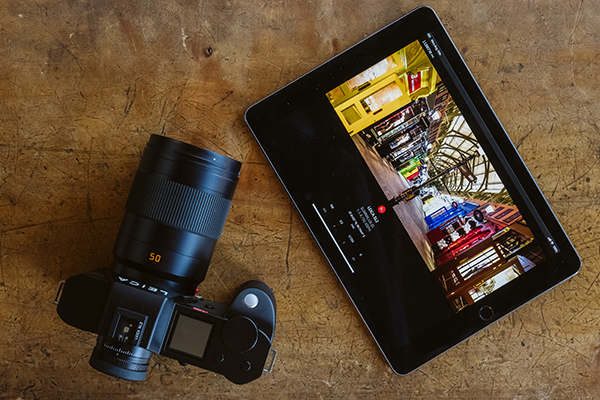 Video Features
In addition to the headphone and microphone jacks that serious videographers require, the Leica SL2 also has a full cinema persona. She can record up to 60 frames per second (fps) in Cine 4K mode and up to 180 fps in Full-HD mode. Plus, when in Cine Mode, the Leica SL2 becomes a manually controlled cine camera; ISO becomes ASA; shutter speed is demarcated in degrees on the rotary disk shutter; f/stops indicating the aperture ratio are replaced by T/stops which show the amount of light being transmitted by the lens. (An f/stop is a mathematical calculation whereas a T/stop is a scientific measurement.)
In the Field
The Leica SL2's new grip is much more comfortable and that's important when considering the combined weight of the SL2 with the Leica Vario-Elmarit-SL 24-90mm f/2.8-4 Aspheric zoom lens attached. That's the lens we borrowed for this review, and therefore the lens used in all of the example images that accompany this review. The lens alone weighs 2.5 pounds; together they flex the neck at 4.3 pounds.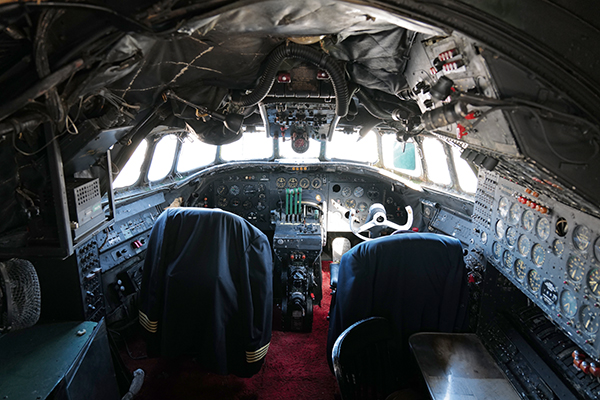 I found the Leica SL2's autofocus to be very fast, and that supports the claims made about the new Maestro III image processor. AF choices are a moveable Spot, moveable Field, Multi-Field, Face Detection, Object Tracking and optional rear LCD touchscreen-based Touch AF. The joystick permitted extremely fast movement of the Field and Spot targets.
Exposure was predictable and accurate, and can be cycled through Multi-Field, Center Weighted and Spot. Even in backlit, high contrast scenes I obtained accurate exposure. The Exposure Compensation dial is in exactly the right spot for quick adjustment (3 EV in 1⁄3 EV or 1/2 EV increments) while keeping the SL2 at eyelevel.
Also, the shutter release lag time is imperceptible. And quiet. Despite its formidable size and undeniable weight, these performance factors combine to make the Leica SL2 a great tool for street photography as well as many other genres.
Dynamic Range
I heard a rumor that the dynamic range of the Leica SL2 is 14 stops. Mathematically, any digital camera with a 14-bit A/D converter (such as the Leica SL and SL2) has a theoretical dynamic range of 14 stops maximum. I suspect this math is the basis for the 14-stop assumption. That said, I deliberately tried to out-range the sample in my care, even though I knew it was preproduction and would not necessarily perform the same as the final production models.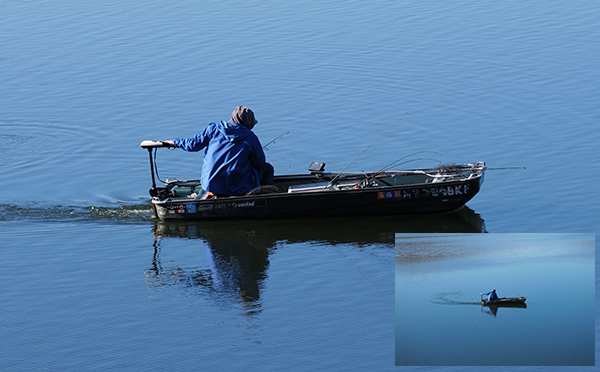 Well, I couldn't do it. The Leica SL2 performed flawlessly, delivering useable images even in very high contrast situations that contained a wide range of brightness values. Score one for the laws of physics.
Preliminary Conclusion
Since my encounter with the new Leica SL2 was limited to a quick waltz around the dance floor with a preproduction model, I hesitate to make a firm conclusion. However, I don't hesitate to say that this is truly the Leica to own—for today and for tomorrow. Performance is fulfilling as well as exemplary. Images sparkle. Touch and feel is solid and robust, exactly the way a great camera should be.
Secondary Market Opportunities
It's no secret that used Leicas are still great cameras. I doubt that this has ever been measured with any precision, but I wager that many Leica owners obtained at least one of their cameras secondhand. The introduction of the Leica SL2 may (or may not) increase the availability of used Leica SL cameras. Leica isn't positioning the SL2 as a hurry-up-and-upgrade replacement for the original SL, and I get it. The SL2 is an all-new beast and the 24-megapixel Leica SL is awesome in its own right. However, camera owners can be fickle, and the Leica SL2 is much more than just another pretty face. Time will tell, but the introduction of the SL2 could mean increased availability and/or lower prices on used SLs.
Pricing and Availability
The Leica SL2 body has a suggested retail price of $5,995 and is shipping as of 21-November. The lens used during this First Look Review was the Leica Vario-Elmarit-SL 24-90mm f/2.8-4 Aspheric zoom which is available now for $4,950.
—Jon Sienkiewicz
FEATURED VIDEO