Leica's Noctilux-M 50mm f/0.95 ASPH & Summilux-M 24mm f/1.4 ASPH; Super Fast For Low Light And More
When testing Leica's Summilux-M 24mm f/1.4 and Noctilux-M 50mm f/0.95 lenses I began to get a sense of what my erstwhile colleagues over at our sister publication Automobile feel when test driving a $450,000 Lamborghini Murcielago LP670-4 SuperVeloce. In my heart I know that few readers can afford these kinds of expensive lenses, but there are always those who can and for the rest of us, it's something to dream about.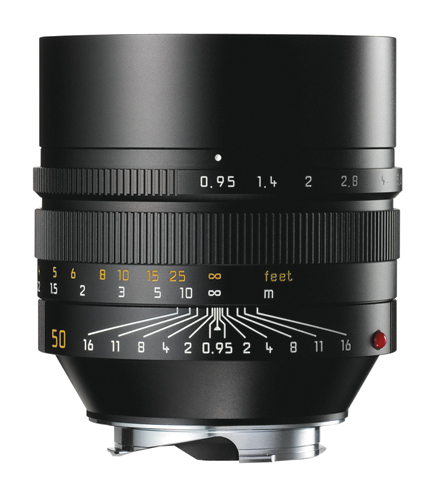 Noctilux-M 50mm f/0.95 ASPH
This high-performance lens combines high speed with exceptional image quality that ranks alongside the best of today's lenses for Leica M photographers no matter which model—film or digital—they prefer to use. The lens uses a floating element to retain image quality even in close-ups and Leica claims that vignetting and distortion have been improved when compared to the 50mm f/1. Leica states the higher lens speed was achieved without major alterations to the size of the lens and while the f/0.95 sure looks bigger than its predecessor, it's almost the same diameter and is slightly longer and just 2 oz heavier. Bargain hunters should know that the launch of the $9995 f/0.95 lens has caused prices of like new f/1 lenses to drop to what only Leica users could consider to be "bargain" prices. Recently I saw a demo f/1 lens on sale for $4999.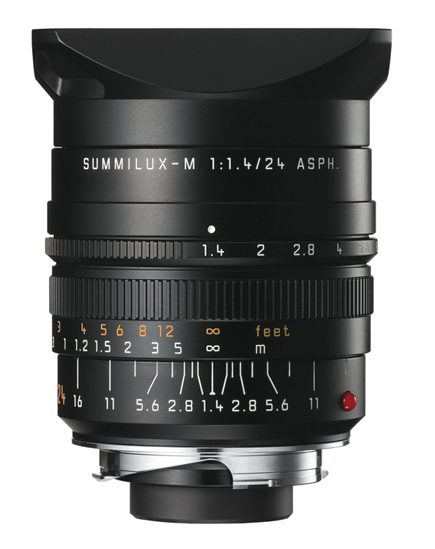 The lens construction of the f/0.95 ASPH is similar to the double-Gauss style that uses two positive meniscus elements on the outside with two negative meniscus elements inside them. The f/0.95 uses a total of eight elements of which five are made of glass types with anomalous color to correct color defects, while three have high refractive power. Because of their large diameter, the two aspherical element surfaces are produced by Leica-quality grinding and polishing.

Not surprisingly, wide-open the Noctilux-M 50mm f/0.95 ASPH has the capability of producing extremely shallow depth of field that allows you to produce portraits or detail studies that have a unique look and subtle bokeh. Wide-open the Noctilux-M is outstanding and only deteriorates slightly toward the edges, but since Leica M8 models have a 1.33x crop factor, it's probably moot for digital capture. We'll see how this changes, if at all, on the new full-frame M9.
The Noctilux-M f/0.95 50mm focal length makes it a useful all-around length even while its hefty (1.54 lb) weight is the other side of the good news/bad news equation. I used it here to photograph the Prairie Rose one-room schoolhouse in this monochrome homage to Walker Evans.
All Photos © 2009, Joe Farace, All Rights Reserved
Stopping down brings significant improvement, up to exceptional levels over the entire image field at f/5.6, producing results that are comparable to the Summilux-M 50mm f/1.4 that many consider the best standard lens ever produced. Stopping down to f/2 visibly reduces light falloff toward the edge of the image with only natural vignetting remaining. Distortion is slightly (in Leica terms) barrel-shaped but with a maximum of 1 percent, again is hardly, if at all, perceptible in real-world use.
The Noctilux-M 50mm f/0.95 is not just all about low-light performance; it's also about depth-of-field control. This image was shot wide-open with a shutter speed of 1⁄1500 sec at ISO 160, the M8.2's lowest setting.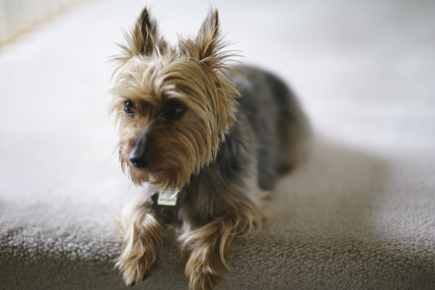 I'm not the kind of writer who's always photographing his pets for reviews, mainly because I don't have any cats or dogs, but when cute little Aspen came to visit for a weekend of dog sitting, I couldn't resist making this image with the Noctilux-M 50mm f/0.95 wide-open at what Photoshop's EXIF data interprets as f/1.0. Shutter speed was 1⁄90 sec at ISO 640 with no discernible noise produced by the Leica M8.2 and no discernible depth of field beyond a few silly millimeters around Aspen's little ears.
Summilux-M 24mm f/1.4 ASPH
And now for something…wider. This high-speed, compact lens is ideal for available light photography and consists of 10 elements in eight groups, including some floating elements. Hand assembled in Solms, Germany, the meticulous craftsmanship of this lens ensures long-term reliability and is reflected in its $5995 price tag. The lens features a clever and patented rectangular lens hood (also covered in Roger Hicks and Frances Schultz's report on "Ultra-Fast Lenses") and uses Series VII filters. Wide-open the Summilux-M 24mm f/1.4 produces extremely shallow depth of field but stopped down to medium apertures, the field depth range is so great landscapes can be captured in deep focus. I used this capability to photograph automobiles to great effect.
A rangefinder camera like the M8.2 might seem an unlikely choice when photographing cars where precise composition is required but the finder that Leica includes with the Summilux-M 24mm f/1.4 worked really well for me while photographing an Italian car show. This Ferrari California is shown as it came off the SD card; no cropping was done after the fact, making the cropping as good as I would have produced with an SLR.
FEATURED VIDEO