Learn These Simple Custom Camera Settings and You'll Never Miss a Shot Again (VIDEO)
Whether you're a professional photographer or a passionate amateur, one sure way to shoot better is to learn how to shoot faster, so you never miss capturing a fleeting moment. In the quick video below, the folks at Mango Street demonstrate three ways to customize a camera so everything you need is right at your fingertips.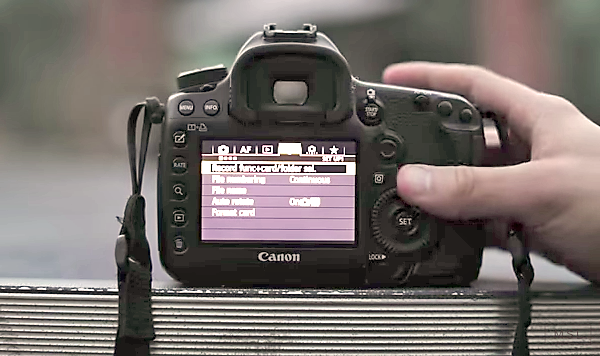 This tutorial uses a Canon 5D Mark III DSLR to illustrate various custom settings, but you'll be able to find similar options in the menus of whatever camera you use. One of the most helpful tips is how to set your camera for "back-button focusing," instead of relying upon the shutter button to actuate focus.
The video also explains a simple method for switching between shooting stills and videos, with your most-used settings for each. This approach lets you work much faster, because a quick button click will enable you to switch between modes.
Other tips include reassigning camera buttons so they control your most used features, and creating a custom menu page so that you won't have to scroll through multiple menus to find exactly what you're looking for. Once you follow the tips in this video, your camera will really feel like it belongs to you.
There are more helpful tips on the Mango Street YouTube channel, and check out another of their tutorials we shared recently, with a simple trick for turning a single image into a "Multi-Post" series on Instagram. And if you're interested in reading our review of the Canon 5D Mark III, be sure and take a look.
FEATURED VIDEO