How to Build a Portrait Photography Business: Marketing Tips From One Of The World's Leading Portrait Photographers
Michael Grecco is an award-winning, internationally renowned director and photographer of celebrity portraits, advertising and editorial commissions, private collections, and fine art. As one of the most respected visual storytellers in the world, his conceptual vision and signature dramatic lighting create distinctive images that are evocative, sophisticated, and comedic. Grecco has been shooting iconic portraits of stars and celebrities such as Steven Spielberg, Martin Scorsese, Will Ferrell, and Penélope Cruz. Photographing intimate portraits of entertainers, boxers, rappers, scientists, and business leaders, Grecco's images captivate our attention and imagination. His clients include Apple, Blue Cross/Blue Shield, Direct TV, and Pfizer, and his work has appeared in magazines such as Esquire, Vanity Fair, Rolling Stone, and Time. Grecco, who is based in Los Angeles, recently talked with us about how to build a business as a portrait photographer, a subject he knows well.
Shutterbug: What skills or areas of expertise (other than photography) do you think a portrait photographer has to develop for a successful business?
Michael Grecco: I think it is imperative to have business skills, simple things like understanding marketing, cost control, time management, and billing. If you do not have these skills you better learn them or bring in an agent or consultant to help. The real question is, why are business skills less appreciated in today's photography business? I have an intellectual property attorney who has an idea about that…part of the reason the business of our business is deteriorating is that when we had tough recession and economic times and a lot of photographers had to give up their studios, this caused the photographer's apprentice system to fall apart. I think the best way to learn this business has always been within someone else's business—as long as it is understood that the newly minted photographer doesn't run off with that studio's clients. I still think the best way to learn is to be on the spot during photo shoots. The skills you need to be successful are so much more than just the technical photography aspects. The next best thing is to come from another career (such as business or marketing) or have a business partner because this world of photography is about business; you ARE a business first, then a photographer.
SB: How do you find these internships or apprenticeships today?
MG: I think it is harder to get work as an assistant today than it was to get work as a photographer 20 years ago. Experience is a huge factor. The assistants I work with all have five to 10 years of experience. One problem is that photography school only teaches you about technique and how to use the equipment; it is very myopic. I need people who know how to run a set. A great assistant is one step ahead of me and always looking to make me look good for the client.
SB: How do you find a photo rep?
MG: It is like finding a life partner. It is a very, very difficult thing, it is about a relationship. I think you have to go to the festivals, get referrals. You have to market to reps as though you are marketing to a client. If I am looking for a rep, I include them in all my e-mail marketing.
SB: What do you see as the most important business value you bring to your portrait assignments?
MG: The deep understanding for what the client needs photographically and what they need politically. There is a point of no return when working a shoot where you need to stop and not push boundaries. Also understanding the politics of a set and considering everyone's needs is very, very important.
SB: What do you mean by not pushing boundaries?
MG: This is a creative process and I am always the arbiter of the client's needs and my vision. And you cannot lose your vision and you need to know when not to push your vision. You can't lose your vision because that is why they did hire you but you also need to take their needs into consideration. This is especially true with high-profile talent. Good photographers push boundaries but you want everyone to be in a relative comfort zone so you have to make sure that you balance the two.
SB: How do websites and social media work vs. using traditional marketing such as direct mail or ads? Or better put, what marketing techniques work best for you?
MG: The most successful thing for me has been personal contact and e-mail marketing. I get my data from Agency Access but do use my own E-mail Service Provider (ESP), FileMaker SMTPit, and then using MailChimp or Mandrill (Mandrill is a transactional e-mail platform from MailChimp). Absolutely I follow the rules from the CAN-SPAM Act to avoid being a pest. I am checking for duplicate names, using the opt-out function, and honoring all opt-out requests. I personally think sourcebook ads have long gone the way of the dinosaur. I have recently gone from doing four books to just one, AtEdge, and believe most sourcebooks and people who buy into them are missing the boat. The best thing to do, depending on your area of photography, is make sure your SEO for your site is good, keep up with your social media, and look at new ways in the digital age to market yourself.
SB: How do you manage your Search Engine Optimization (SEO)?
MG: It is ever evolving and I use liveBooks for my website management and do my own SEO in addition. But it is also something we keep in mind in everything we do when posting images. Every image posted anywhere has file names, keywords, metadata to optimize searches. I get help with this area and have someone who does all this work. This is one area where you really need professional support.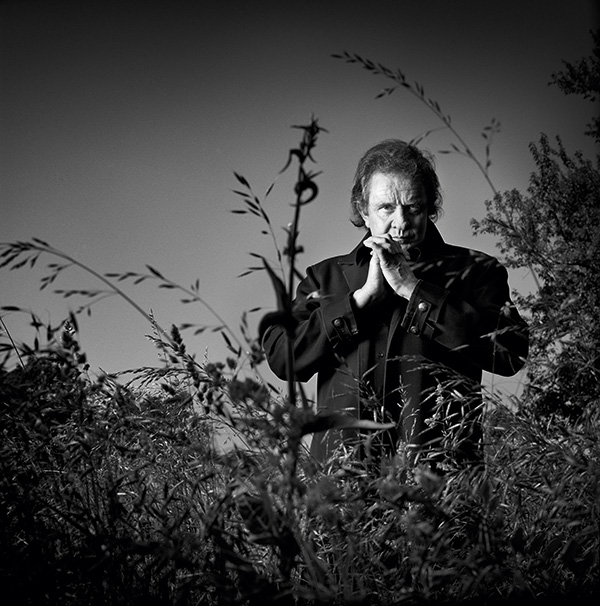 SB: What are the biggest changes you have seen in the last few years in the photography business?
MG: The complete overhaul of the industry. There is not one aspect of the business that has not changed drastically. Ourselves as photographers and our images have little to no value anymore because of the proliferation of photographers and the idea that everything is free on the Internet. Stock agents give away our licenses for pennies on the dollar in the hopes to make money in volume.
Additionally, clients—knowing we are a dime a dozen because the technology has made anyone a photographer—have no loyalty to the artist making the images as far as price is concerned. In an effort to get work, and not really understanding what they are worth, photographers are doing jobs for nothing and if they are not great then they fix the images in Photoshop.
Lastly, the Internet and the idea that everything on the Internet is free has created a society of people stealing your work around the world. This is a heavy, heavy subject and I would love our industry to concentrate on these business topics:
1) Increased supply and lower demand caused by print magazines going out of fashion and the technology making everyone a photographer.
2) Agencies like Getty monopolizing the market but yet driving the prices of imagery down through the floor.
3) Theft and the lack of respect for licensing images worldwide.
4) Photographers not being educated and allowing the world to collect licensing fees due them and then not paying them.
SB: Explain more about that last one, the licensing aspects.
MG: This is something I have been working on for at least 15 years. When I was on the board of the Editorial Photography (EP) organization, we learned that magazines were licensing images through the Copyright Clearance Center (CCC) from articles to the tune of $250 million dollars but not paying the photographers the additional licensing fees. I have reached out to various creative organizations and we are still working on a business model for photographers to get paid the way musicians do, getting their proper licensing fees. There are three parts to this: worldwide fees are being collected by foreign RROs (Reprographic Rights Organizations) that photographers are not getting, the CCC is collecting fees that photographers are not getting, and finally companies like Google are getting ad click revenue from our images without photographers getting paid for supplying the content for those pages.
All of this is about running your photography business in a strategic fashion. Photographers should always register their images because you really cannot deal with theft without properly registered copyrights. Photographers should pay more attention to the licensing issues—not necessarily with your clients, your clients know how to buy images—but with the world of the Internet where everything is perceived to be "free."
A good service to use is called ImageRights International (imagerights.com), they use great technology to help you register your images, search the Internet for use of your images so you can then recover the licensing fees for rights. Photographers are the only businesses to feel themselves to be litigious if they ask for licensing fees from companies that steal their images. Ask! This is a business like any other—so you should be collecting the money owed to you for image usage.
SB: What was the best "war story" portrait assignment you have had? Something for our readers to learn from your experience.
MG: I can tell the one about Martin Landau. I had a shoot with him for Entertainment Tonight and we lit for color (the majority of the assignment). My assistant accidently stepped in front of one of the strobe packs and the color turned out to be muddy and horrible but when we got the black-and-white images they looked wonderful and powerful. These images got published everywhere and, since it was the same year Landau won his Academy Award for the movie Ed Wood, it turned out to be a huge success. Sometimes you need to be open to accidents.
SB: What advice do you have for those looking at portrait photography as a business—pitfalls to avoid and opportunities to pursue?
MG: It depends on whether they are looking to get into the fine art, retail, commercial, or editorial aspect of it. I think editorial is dead, magazines have no budgets and are dying every day. I have heard stories of some of the most successful consumer portrait photographers working as big retail companies doing many school districts, although this is the least glamorous side of the business because of the lack of creativity involved. Your personal work can be a great opportunity. I look at my Urban Landscapes Project, which are panoramic images that chronicle my travels around the world while on assignment, as my personal work, but it is also where I am known for my lighting and composition. I use the personal work to communicate what I can bring to a shoot—a critical aspect of marketing and business. I am currently working on a fine art portrait book of my '80s music photography. Often when you are a commercial or editorial portrait photographer, this work can "age well" and possibly turn into fine art projects in the future.
You can see more of Michael Grecco's work at www.michaelgrecco.com.