Here's How to CUT OUT Difficult Images in Photoshop (VIDEO)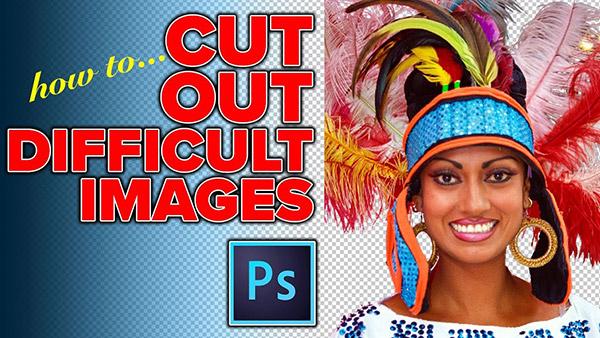 One of the best things about Photoshop is being able to cut out or extract the subject of a photo from its surroundings. Of course, some cutouts are harder than others and some are dang near impossible because of intricate edges such as flyaway hair or surrounding ornamentation.
In the below video, software guru Colin Smith of photoshopCAFE shows you a way to make easy work of difficult cutouts in Photoshop.
"We all love the tricks and tips to instantly mask out images in Photoshop, until they don't work," Smith says. "This photoshop tutorial shows you how to cut out any photo or image."
Before you get intimidated with what looks to be an extreme cutout in Photoshop, Smith suggests you do two things first:
Tip #1: Plan what you're going to do
Tip #2: Remember: This is steak, it's not sushi; you don't have to eat it all in one bite
Watch the below video tutorial where Smith walks you through the step by step process of doing a difficult cutout in Photoshop. If you're interested in, specifically, learning how to cut out hair in Photoshop, check out this tutorial.
Make sure you go visit and subscribe to photoshopCAFE for more software tutorials.