Here's an Easy Way to Remove Blemishes in Portraits with Photoshop (VIDEO)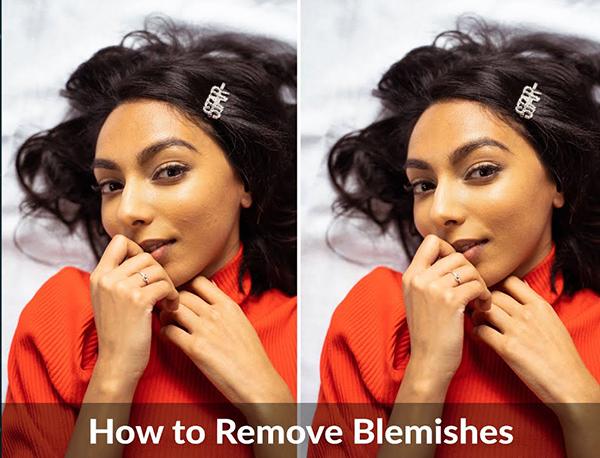 Not all photographers can afford fancy "hair and makeup" people to make sure their models are free of blemishes for the next photo shoot. And, even if you have the best makeup person on the planet, sometimes blemishes shine through in portraits. (It's amazing what high-resolution digital cameras can capture in an image these days; sometimes a lot of unwanted stuff, when it comes to portraits.)
If there's an unseemly blemish, blotch, mark or discoloration in a portrait you shot, there is an easy way to remove it using Photoshop. In the below video, Aaron Nace of Phlearn shows you how to remove blemishes from your subject's skin using the Spot Healing Brush and the Healing Brush in Phototoshop.
"We all get them; small pimples and blemishes that are here today and gone tomorrow," Nace says. "And while temporary, they always seem to find their way into our photos. Learn how to quickly remove blemishes in Photoshop and help your subjects look their best."
The tutorial is actually Day 23 of Phlearn's "30 Days of Photoshop" series. You can download the sample image that Nace uses in the demo for free here so you can try his edits out yourself.
If you want some more software advice on how to edit your portraits, check out this tutorial with four easy Lightroom tips to make your portraits look stunning. And make sure to visit and subscribe to Phlearn's extremely helpful YouTube channel.