DxO Updates Plug-in Collection to Nik Version 4.0; The Best Just Got Better
The insanely popular Nik Collection of Photoshop plug-ins has been upgraded to Version 4.0. The good news: DxO has made many useful improvements and added some new presets. The bad news: no new filters.
Pricing, Windows and Mac versions, until June 30, 2021, is as follows:
New purchase: $99.99 (€99.99 or £88.99)
Upgrade $59.99 (€59.99 or £54.99)
After June 30, New Purchase costs $149 (€149 or £133) and Upgrade will cost $79 (€79 or £69)
To order, visit DxO's website.
The Collection Includes 8 Plug-ins
This is a very complete suite that covers everything from credible HDR, stunning black & white, numerous realistic film emulations, creative adjustments, noise reduction, sharpening and more. By name they are Color Efex, Silver Efex, Analog Efex, HDR Efex, Viveza, Sharpener, Dfine (noise killer) and Perspective Efex. I don't care how you calculate it, this is a plethora of powerful plug-ins for a crazy low price.
Visit DxO's website for a complete explanation of each plug-in.
Improvements
The functional design of Nik Viveza and Nik Silver Efex has been completely revised. Nik Viveza features 10 native presets designed by professional photographers. Also, the extremely useful U Point technology has been enhanced so that it's now possible to incorporate Control Points into personalized presets. Photographers can apply a similar style to several images while still preserving a specific area. The improvements made to Viveza and U Point are the most important enhancements in version 4.0, in my opinion.
Monochrome enthusiasts will appreciate the enhancements made to Nik Silver Efex which now includes DxO's proprietary ClearView technology. First offered in DxO PhotoLab, this technology removes haze and enhances local contrast. Nik Silver Efex also now comes with 39 new and incredibly realistic film grain emulations that are even better at recreating the look of historic films.
Additionally, some changes enable improved workflow. For example, the Last Edit function, which applies the last preset deployed in one of the Nik Collection plugins while using Adobe Photoshop, has been extended to include Adobe Lightroom Classic.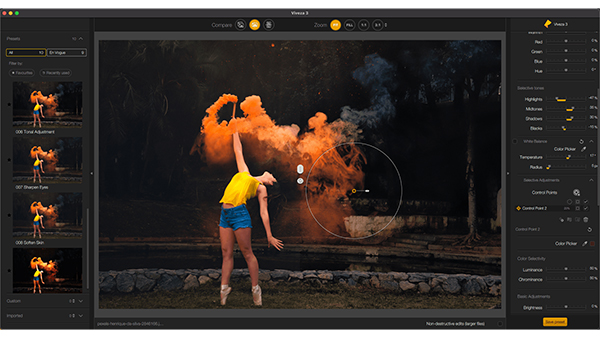 New Filters
None. Damn. Nik Color Efex Pro, for example, offers pretty much the same set of filters as it did when it debuted 150 years ago.
Some History
Back in 2005 I interviewed Nils Kokemohr, founder of now-defunct Nik Multimedia Inc., for a story that ran in Shutterbug, and I have used Nik filters ever since. The sum and substance of the Nik plugin filter collection hasn't changed much since then, truth be told, except in source code ownership and product distribution.
In 2012 the software code was obtained by Google and soon thereafter the plug-ins were released to the photographic community free of charge. This was a big deal—probably bigger than most folks realized at the time—because the retail price for the set of the original 75 traditional and stylizing filters was $299. While this act of grandeur created quite a buzz, it also was fraught with the anxiety that compatibility updates and further development would likely cease. Apparently, both did. That is, until the Nik intellectual property assets changed hands again.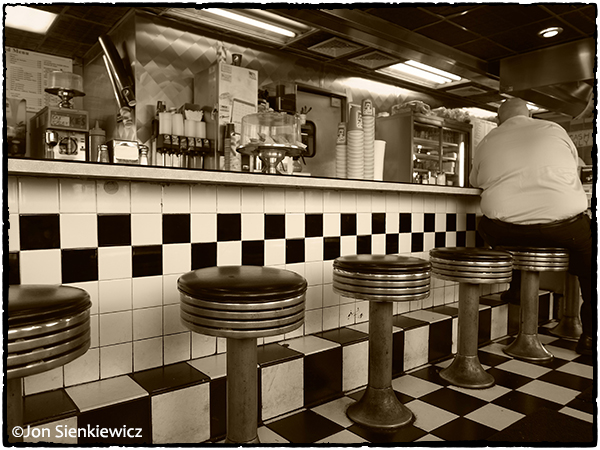 Enter DxO
Photo software powerhouse DxO acquired the Nik property in 2017. Having already developed an impressive reputation on many software fronts, DxO announced in June of 2018 that the Nik Collection had been updated and consumers could again enjoy a "…stable version and with customer support…" Specifically, compatibility with the latest versions of popular photo editing programs and operating systems had been achieved and would be maintained going forward.
Long-awaited Version 2.0
DxO's Nik Collection Version 2.0 followed in 2019. Then in February of 2020 we reported Nik Collection Version 2.5, followed closely on its heels by Nik Version 3.0 later the same year.
Which brings us to 2021 and DxO Nik Collection 4.0.
Conclusion
I'll venture a guess that hundreds of thousands, if not millions, of photographers use Nik plug-ins regularly. Considering that the collection was provided free of charge by Google for a while makes my estimate quite realistic. Personally, I have been using it for 15+ years.
Long story told short, the Nik Collection by DxO is always a worthwhile purchase. If you don't use it, you're missing a lot. The eight plug-ins are distinctive and eminently useful. They're easy and intuitive to use, too. I admit, I really like this software. I'm just surprised and disappointed that they did not add any new filters, particularly new Color Efex filters. Come on DxO, humor us.
Considering the speed and function improvements that come with Version 4.0, and the very broad stable of plug-ins that are included in the collection, Nik is a bargain at any price. New users pay $99 until June 30, and $149 after. Upgrades cost less. That's very little cost for such excellent software.
—Jon Sienkiewicz
FEATURED VIDEO