Corel Intros Revamped Painter 2016 Software to Artistically Transform Images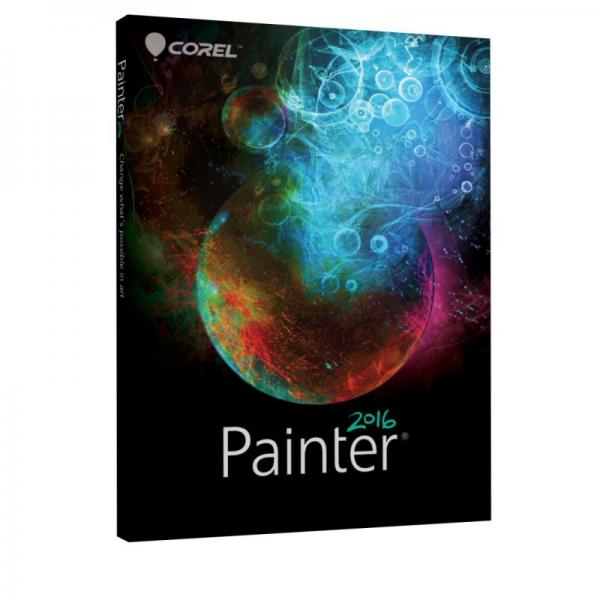 Corel has introduced Painter 2016, the latest version of the company's pro digital paint program. While Corel's Painter software is often used by fine artists and commercial designers, more and more photographers have been using the software to add artistic effects to their images.
Painter 2016 features new, innovative brush technologies such as Audio Expression and Dynamic Speckles as well as performance enhancements, improvements to the interface and learning content that allows users to be productive and unleash their creativity.
Featuring 131 New Brushes, Including:
Audio Expression: Brushes that react to sound. Users can play music in the background or directly from a computer to modify the size, angle and color variability of any brush.
Dynamic Speckles: Particle system physics combine with brush thickness control, allowing users to create luscious Natural-Media brushstrokes or splatters. Speckles in the brushstrokes are truly dynamic and are generated as the user paints.
Special Media Mixing: New dab types use particles and either Liquid Ink, Watercolor or Impasto to create more realism in brushstrokes than ever before.
Paper and Flow Map Rotation: Change the angle of paper textures and flow maps to get unprecedented variety of brushstrokes, achieving looks only previously possible in the traditional art world.
Performance Improvements:
Speed & Stability: Painter 2016 brushes are up to three times faster than those in Painter 2015, and nine times faster than Painter X3 brushes.
Blending 2.0: Improved blending across both layers and media types makes it possible to edit blending brush variants easier, faster and smoother than before and without white fringes on the canvas.
Adobe Photoshop Brush File Import: Import the brush stamps of pixel-based Adobe Photoshop brushes and further customize them in Painter.
Customized User Interface:
UI Color Options: Flexible UI color scheme selections allow users to choose between dark, sepia and frost color options, in addition to the default grey.
Background Color Update: Change the UI background to any color on the Painter color wheel.
Enhanced Document Views: Easily switch between Default, Single Document and Presentation views to focus on certain elements of the interface.
Integrated Learning:
Brush Hints: Context-sensitive brush hints provide useful tips about specific brush technologies, helping users discover different ways to take advantage of unique Painter features.
Visual Tooltips: Illustrations that make it easy to understand how adjusting Painter's brush controls will visually impact custom brushes.
Enhanced Content Sharing: Share content easily with the ability to export all custom brushes, papers, patterns and flow maps to a custom Toolbox (BOX) file.
Pricing & Availability:
Painter 2016 is available in full for a suggested retail price of $429, and $229 for the upgrade. It is available in English, German, French, Japanese and Chinese Traditional.
More info on Corel's Painter 2016 here.
FEATURED VIDEO