Camera Drone Legality Still Up in the Air As FAA Outlines New Pathfinder Program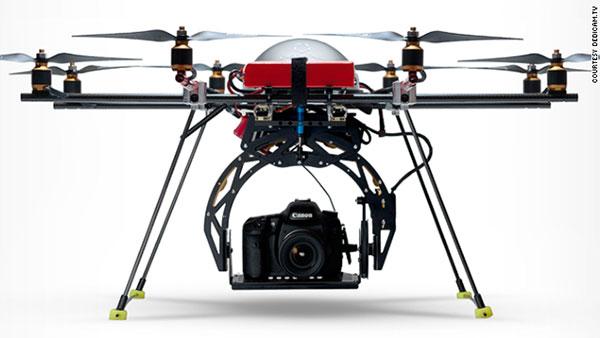 For commercial photographers and videographers hoping for clear signals from the FAA regarding the use of imaging drones in their businesses, the agency's announcement yesterday of its new Pathfinder program may not sit well.
FAA Administrator Michael Huerta told attendees of the 2015 Unmanned Systems Conference in Atlanta—the largest gathering in the drone industry—that "unmanned aviation is growing faster than any segment of the aircraft industry."
But he also said: "One of the things we have been very focused on...is a staged implementation…. We want to ensure is that the industry is not finding itself needing to take a step back because we do something too fast."
He said the agency's plan is to push the envelope. "But, we'll test a little, learn a little, try a little and learn a lot in the process."
Pathfinder Program
To facilitate that process, Huerta described a new drone program called Pathfinder in which three companies will test unmanned aircraft systems for specific commercial purposes.
The three companies are CNN that will look at how drones may be used for newsgathering in crowded urban areas; PrecisionHawk, an unmanned aerial systems and remote sensing company, that will perform crop monitoring; and BNSF Railway that will inspect track infrastructure in remote areas.
Unlike the others, CNN will be testing line-of-sight applications. PrecisionHawk and BNSF will use drones piloted from remote locations. Unlike CNN and BNSF, PrecisionHawk will use its own fixed-wing vehicle instead of the multi-rotor configuration.
Huerta said all three companies "reached out to the FAA to work with us." He added that the Pathfinder program "is going to go for as long as the partners want to keep doing it."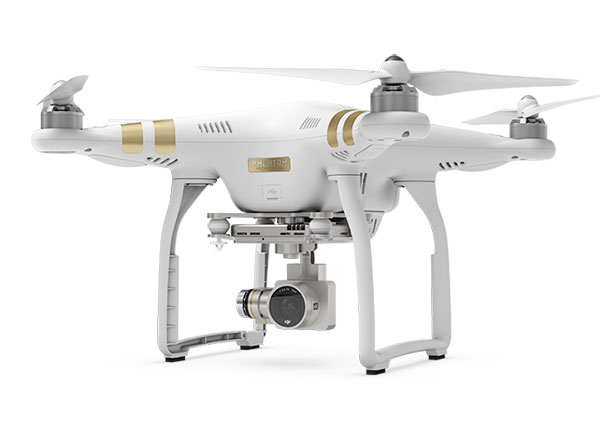 DJI Weighs In; Secures $75M In Funding
In a statement, DJI, a leader in UAV (unmanned aerial vehicle) manufacturing which just launched the Phantom 3 drone, said: "We are excited to see the FAA move forward with a program to encourage aerial innovation in the private sector. We hope to see this expand to other businesses and industries soon."
DJI recently announced that it raised $75 million in funding and pegs the value of the company at $10 billion.
The use of UAVs by companies, photographers, videographers and other groups has been the subject of debate while the FAA works to set new rules and clarify those already on the books.
The agency has worked on the rules for several years, and their release in February only began a period of public comment and possible revisions that could take as long as two years before they take effect. Here are key highlights of the proposed regulations for aerial drones or Unmanned Aircraft Systems (UAS):
• Unmanned aircraft must weigh less than 55 lbs. (25 kg).
• Visual line-of-sight (VLOS) only; the unmanned aircraft must remain within VLOS of the operator or visual observer.
• At all times the drone must remain close enough for the operator to be able to see the aircraft with vision unaided by any device other than corrective lenses.
• Small unmanned aircraft may not operate over any persons not directly involved in the operation.
• An option is available that would allow operations in Class G Airspace over people not involved in the operation, provided the operator is certified as having the requisite aeronautical knowledge to perform the operation. (Class G airspace includes all airspace below 600 feet, not otherwise classified as controlled. "Controlled," in this case, refers to control by an airport tower.)
• Daylight-only operations from official sunrise to official sunset, local time.
• Maximum airspeed of 100 mph (87 knots).
• Maximum altitude of 500 feet above ground level. The exception would be the ability of qualified operators to fly up to 600 feet in Class G airspace.
FAA Waivers for Commercial Drones
In other related news this week, the FAA approved a commercial-use waiver for a crop-dusting drone. An unmanned helicopter that has been used for crop dusting in Japan for over 20 years has gotten clearance for test use in the US. Yamaha's RMAX is now free to be flown over farms across America under a "Section 333" exemption to FAA regulations governing commercial use of unmanned aircraft.
Meanwhile, companies the size of Google, Facebook and Amazon have expressed interest in developing major commercial applications for UAVs. What possible interest could these companies have in drones?
Currently, nearly two-thirds of the world's population does not have Internet access. That's a lot of people who can't browse Facebook profiles or do a Google search.
Facebook's solution to the problem? The company's Connectivity Lab plans to "build drones, satellites and lasers to deliver the Internet to everyone," according CEO Mark Zuckerberg.
Google seems to have the same idea, telling NBC News that "atmospheric satellites could help bring Internet access to millions of people." The company also suggested plans to pair drones with the Internet-beaming balloons.
And Amazon would like to make progress on its goal of eventually delivering small packages to customers' homes by drone.
Drones for Photography
At the other end of the spectrum are recreational users of drones, many of whom use the vehicles as platforms for photography. Much of the controversy surrounding drones has come from their careless use by hobbyists in recent years.
Numerous near-misses between drones and commercial airliners have been reported. One of the most recently publicized incidents involved a small drone that crashed onto the lawn of the White House. The National Park Service has also banned drones because of incidents such as one in Yellowstone in which one crashed into a geyser pool.
While the bigger FAA announcement was aimed at commercial drone users, the administration also unveiled an initiative for these hobbyists. A new "B4UFLY" smartphone app is designed to help drone users know if it's safe and legal to fly an unmanned craft in their locations of choice.
"While there are other apps that provide model aircraft enthusiasts with various types of data, we believe B4UFLY has the most user-friendly interface and the most up-to-date information," Huerta said. The announcement was also made at the Atlanta conference.
The app will initially be released to about 1,000 beta testers later this summer. The test is expected to run for several months, after which the FAA plans to make B4UFLY available for the general public. The initial release is planned for iOS devices only, with an Android version to follow.
The FAA says B4UFLY is a simple, easy-to-use app that can tell users whether there are any restrictions or requirements in effect at the location where they want to fly.
Key features include:
• A clear "status" indicator that immediately informs operators about their current or planned location.
• Information on the parameters that drive the status indicator.
• A "Planner Mode" for future flights in different locations.
• Informative, interactive maps with filtering options.
• Contact information for nearby airports.
• Links to other FAA UAS resources and regulatory information.
To see the app in planning mode, click on: b4ufly
FEATURED VIDEO