Burk Uzzle Makes Stunning Images of Pheasant Chicks Emerging from Their Shells
Photographer Burk Uzzle has enjoyed a long and quite remarkable career. At age 23 he was the youngest photographer ever hired by LIFE magazine, and his unique vision has remained relevant ever since.
Uzzle served as president of the prestigious, international Magnum cooperative in 1979-80, and he's photographed everything from Woodstock to the assassination and funeral of Martin Luther King. His archive spans six decades and continues to grow.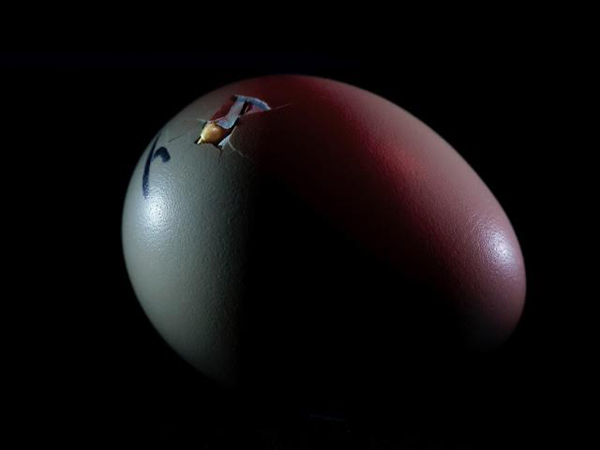 For this amazing series, Uzzle visited North Carolina's Pheasant Heaven aviary owned by his friend and fellow photographer Don Butler. The aviary houses one of the largest collections of rare pheasants in the world, and Butler invited Uzzle to visit during the mating season for a rare photographic opportunity.
To capture thee stunning images Uzzle used a Phase One XF camera with Phase One's IQ3 100MP digital back and a Schneider Kreuznach 120mm LS f/4 macro lens at distances of 13, 15, and 20 inches. He also used a Pro Foto strobe and an optical spotlight he made from a Mole Richardson Fresnel.
Uzzle says part of the challenge was the size of the eggs, smaller than those we buy at the grocery, and the fact he had to wait patiently for hours until the chick inside cracked the shell and poked through its beak.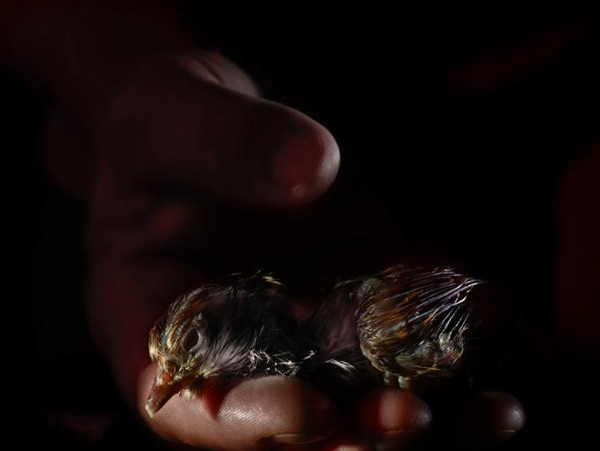 Using skills he learned by studying the works of Caravaggio, Rembrandt, Helmut Newton, Goya and others, Uzzle set up his lights and waited. The red glow you see in some of the images emanates from a heat lamp above the set that keeps the eggs at precisely 99 degrees.
If you love these images as much as we do, head over to Uzzle's website where there is a great wealth of superb work. Our only wish is that we could see the huge prints Uzzle was able to make thanks to his 100MP Phase One system.
FEATURED VIDEO