Book Reviews
Over: The American Landscape at the Tipping Point; by Alex S. MacLean, introduction by Bill McKibben; Abrams; $45; (ISBN: 978-0-8109-7145-5)
Photographer, author, and pilot Alex S. MacLean has been capturing the ever-changing face of America's landscape from the air for over 20 years. His goal is to examine the complex balance between manmade and natural environments to reveal how our current lifestyle has a negative impact on the environment. The insightful text offers hope, since taking the proper steps can secure our future for generations to come.
India: In Word & Image; photographs by Eric Meola, introduction by Bharati Mukherjee; Welcome Books; $60; (ISBN: 978-1-59962-049-7)
For over 10 years photographer Eric Meola visited India to capture images of the landscape, culture, and people of this exotic country. His book offers a vibrant collection of more than 200 images, specially selected from the 25,000 taken during his quest, that capture the mystery and unique beauty of India. Award-winning author and professor Bharati Mukherjee's highly informative text captures the reader's attention and brings the images to life. Together, they guide the reader from temples to festivals, farms, and palaces that spark the imagination.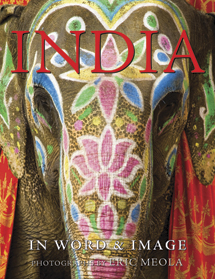 Home: Tom Arndt's Minnesota; by Tom Arndt, foreword by Garrison Keillor, introduction by George Slade; University of Minnesota Press; $49.95; (ISBN: 978-0-8166-5895-4)
Noted photographer and native Minnesotan Tom Arndt spent 40 years capturing the heart of his beloved home state on film. This book features a beautiful collection of his black and white images that offer a candid glimpse at daily life from the 1970s to the present. Author Garrison Keillor sets the tone for the book with his unique voice while George Slade provides the rich history that ties it all together in one neat package.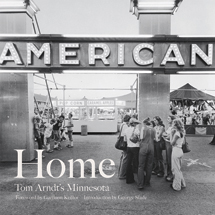 Korea: As Seen By Magnum Photographers; introduction by Bruce Cumings; W. W. Norton & Company, Inc.; $75; (ISBN: 978-0-393-06774-3)
Magnum is a cooperative made up of some of the greatest photographers of our time. This book offers a breathtaking collection of 240 beautiful images that reveal the true face of South Korea, a land where tradition and technology live in harmony. From the high-tech towers of Seoul to the rural towns and farms, it's easy to see why this is one of the most modern countries in the world.
Photo Idea Index: Places; by Jim Krause; F+W Media, Inc.; $26.99; (ISBN: 978-1-60061-043-1)
This book provides the visual tools that enable digital photographers to find artistic inspiration in their everyday surroundings. From buildings to signs, to people and street scenes, Jim Krause teaches you to capture dynamic images by focusing on tiny details or by seeing the bigger picture. This guide includes 400 sample images that train your eye to search for fantastic images no matter where you are.
FEATURED VIDEO