9 Reasons Why MPB is the Best Place to Buy, Sell or Trade Used Photo & Video Gear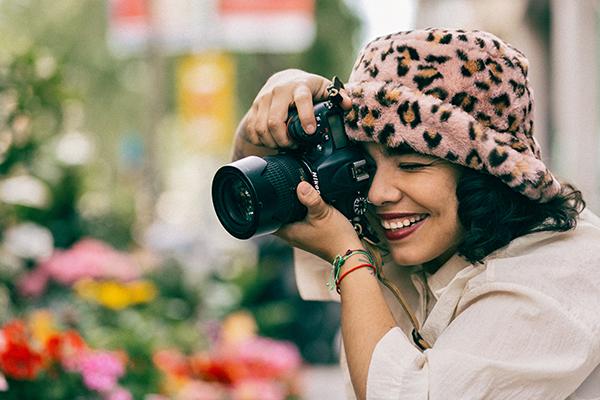 It takes more than a pretty website and an 800 number to become the largest global online platform to buy, sell or trade used photo and video gear. A lot more. Photo and video creators are a shrewd bunch who know the value of imaging equipment and have little patience for grifters. MPB has become the top spot for selling and swapping photo items. Here are nine of the many reasons why.
1 - Customer Satisfaction & Repeat Customers
An exceptionally high level of customer satisfaction is reflected in MPB's 5.0 rating on Trustpilot where more than 26,000 people have posted their reviews. With a base of more than 625,000 photo and video storyteller customers worldwide, MPB earned its sterling reputation for integrity and fair dealings by providing a fast, easy and secure way to exchange photo gear without hassle or disappointment. Trade, upgrade and get paid—it's really that simple.
2 - You Can Buy, Sell & Trade
MPB provides convenient 1-stop shopping so you can sell your underused equipment or trade it in toward gear you really want. Their vast inventory plus high turnover means greater selection of camera bodies, lenses, drones and key accessories. Every camera and lens is sold with a 6-month warranty from MPB. What's more, the camera or lens pictured in every online listing is the actual item you receive—no stock photos or blurry, indistinct shots that obscure nicks and dings.
MPB recirculates more than 485,000 pieces of photo equipment every year. On average, customers earn $900 each time they sell to MPB.
3 - Free Instant Online Quotes
MPB provides free instant online quotes. Their dynamic pricing engine constantly analyzes market data. Instant quotes are guaranteed for 14 days. Pending inspection, you know precisely what your gear is worth. You can make informed decisions—unlike auction websites where you're never really sure until the last moment when the bidding ends. Get cold feet? MPB allows you to change your mind right up until the transaction is consummated.
And by the way, if the inspection outcome is better than expected, MPB increases the payment amount. Who else does that?
4 - Clear and Honest 5-point Condition Rating System
Whether you're trading, selling or buying, the 5-point Condition Rating System makes is easy to evaluate your gear so that everyone's expectations match.
• Like New (mint condition, only minor wear)
• Excellent (minimal signs of wear, otherwise pristine)
• Good (fair amount of use, but well-kept and may have marks or scratches)
• Well Used (significant use, noticeable signs of wear and tear)
• Heavily Used (significant signs of wear and tear, primary functions still work)
If you're unsure or need some guidance when inspecting your equipment, MPB's online video guide tells you everything you need to know about the five condition ratings.
5 - Free Pickup & Free Shipping
After you receive your instant quote and decide to move forward with the transaction, MPB pays for inbound shipping and even arranges to have the items picked up at your home. No need to visit the Post Office or express shipping store. Save money and enjoy the convenience of working with the largest global platform to buy, sell and trade used photo and video gear.
6 - Fast Payment
Once your equipment has been received by MPB it's inspected to confirm your appraisal of the condition. If everything is copacetic, MPB deposits the proceeds directly to your bank within about two days.
7 - Customer Service
With more than 350 employees worldwide and offices in Brighton, Brooklyn and Berlin, MPB is ideally suited to help you every step of the way should need arise. Most of your questions can be answered via MPB's Online Help Center which is available 24/7. Need more help? Contact a member of their expert support team via live chat or telephone.
8 - Free, Useful Resources for All Photo and Video Storytellers
MPB is not just another store, it's a useful and generous resource for original content covering multiple aspects of photography and videography. Articles include product reviews, interviews, how-to articles, pro tips, gear guides, videos, competitions and much more. MPB also delivers a newsletter that's full of worthwhile information of interest to all photo and video storytellers.
9 - MPB EDU Values Education
If you're a student or an educator, MPB has special offers, discount codes, guides, competitions and more for students and staff members. Visit MPB EDU to learn more.
Join the MPB community. Set up a free account. When you do you can unlock faster checkout, manage your transactions online and have a more enriched shopping experience. Plus you'll get access to exclusive offers, creative news and original content.
∞ Shutterbug Staff