8 Great Studio Tools: The Gear We Recommend to Open a Home Photography Studio
"I think all art is about control—the encounter between control and the uncontrollable."—Richard Avedon
A dedicated studio, no matter its size or location, offers a photographer a place to develop his or her own portrait style. Your shooting space then becomes a refuge from the real world where, like The Outer Limits voice says, you can control the lighting, background, and subject. Even my small 11x15-foot home studio, where many of the images for my Shutterbug articles are made, is a safe haven for creativity.
You don't need much to get started: all you really need is some space, a camera, and something or someone to photograph. However, the reality is that you're probably going to need some extra bits of gear and that's the focus of this month's column. In my list of favorites, you'll notice no lighting gear is included, and that's because it's the subject of September's Geared Up column.
First Things First
When most people think about a studio the first thing they see is a backdrop. When space is critical a collapsible background makes the most sense and there are options from Belle Drape, Botero, Denny, Lastolite, Savage, and Westcott. Lastolite's 5x7-foot Urban Collapsible Backgrounds ($217) are often double-sided, giving you two backgrounds for the price of one, such as the Distressed Paper/Graffiti Art one I use. These backdrops are made from crease-resistant fabric, easily pop open, and are quickly closed for fast changes. You can support the backdrop using a dedicated light stand, like Lastolite's own Bracketed Stand for Collapsible Backgrounds ($69), or just lean it against a wall.
Who's It For: Photographers with space concerns; a 5x7-foot background collapses to one-third that size for storage and Lastolite includes a nice case when it's not in use.
Why I Like It: It's not inexpensive but the well-made Distressed Paper/Graffiti Art collapsible background produces a realistic-looking outdoor look in the studio.
A background stand lets you use economical seamless paper rolls like Savage's 53-inch by 36-foot rolls that cost $27. There is a wide choice of stands available, from Savage's Economy Background Support Stand ($83) that includes a polyester backdrop to JTL's 10x10-foot Heavy Duty Steel Background Support ($99) I use. Either stand will hold a unique backdrop from Savage that will let you create a high-key look without requiring additional lighting on a white seamless paper. The company's Translum backdrop is available in Heavy Weight, 54 inches by 18 feet; Medium Weight, 60 inches by 18 feet; or Light Weight in the latter size ($57). Each of the different versions is made from a different material (styrene, polypropylene, polyester, respectively) and produce a translucent effect, yet these backdrops are washable with mild soap—something you can't do with seamless paper.
Who's It For: Portrait photographers who want to create high-key images with the least amount of muss and fuss.
Why I Like It: If there ever was a "High Key for Dummies," Savage's Translum backdrop is it.
Muslin backdrops produce a traditional studio look at a reasonable (for backgrounds) price with many of the characteristics of the much heavier, inflexible canvas but can be easily folded for storage and transportation. The designs for the hand-painted muslins from Silverlake Photo Accessories, for example, are created in-house and offered in sizes up to 20x20 feet. Their Colorsmacks are available in 5x7-, 8x8-, and 10x10-foot versions and are sublimated onto a wrinkle-resistant fabric similar to what sweatshirts are made from and can be machine-washed and dried. Like all backdrops, prices vary by size but check out the clearance section of their website (silverlakephoto.com) for bargains. The last time I looked there were 10x12-foot muslins for $89 and Colorsmacks for $59.
Who's It For: Portrait photographers who want both elegance and style in their backdrops.
Why I Like It: Silverlake backdrops are created by real photographers who understand the real-world demands of producing salable portraits.
Stand by Me
There's one ironclad rule when it comes to setting up a photo studio: you never have enough light stands. The choice ultimately boils down to using C-stands or "sticks." The C-stand's adjustable legs let you use them on uneven surface areas, which is why they're preferred by filmmakers. The changeable leg positions also mean multiple stands can be grouped together, which is especially useful when your lighting setup uses "available light," and by that I mean every light that's available. Avenger's 10.7-foot C-Stand ($157) uses all-steel construction and has a three-section column with two risers. The base allows individual legs to be set at any angle, allowing positioning not possible with traditional stands, and they fold flat for storage.
Who's It For: Location shooters who have assistants to schlep extra gear.
Why I Like It: Using these stands makes me feel like a big-time photographer but that's just me.
Traditional light stands are usually less expensive and you can almost get them for pocket change, not my pocket however, so you can't beat the $20 price tag for the six-foot Impact Light Stand. But it's just six-foot tall, and while that might work if you have low ceilings like many homes do these days, you might want something a little taller. To me, the word "light stand" has always translated from the Italian as "Manfrotto." The company's black Alu Ranker Air-Cushioned Light Stand ($113), made from anodized aluminum, rises to a maximum of nine feet. The 1005BAC Ranker features a removable, reversible spigot for versatile fixture mounting. Its Quick Stack System lets you connect stands together to save space while storing them in the studio or in a case. For maneuverability, the legs accept Manfrotto's #018 caster wheel set ($42).
Who's It For: Photographers who prefer a traditional light stand and want one that will last a long, long time.
Why I Like It: Indestructibility. I have Manfrotto stands that I've owned since Mary and I first opened our studio in 1982.
Scrims and Reflectors
No studio is complete without reflectors or scrims. A "scrim" is typically a screen-like mesh placed in front of a light to reduce its intensity. Reflectors do the opposite and reflect light onto the subject. Westcott's Scrim Jim Cine kits include a frame, different kinds of fabrics, and a carrying case. The 4x4 Cine kit ($249) has four 46-inch frame tubes, with a 4x4-inch three-quarter stop diffuser that softens light without changing its color temperature, while the double-laminated 4x4-foot reversible silver/white bounce fabric can be used to reflect light, adding highlights to illuminate your subject. For photographers who travel, Scrim Jims easily knock down, making them highly portable.
Who's It For: For the serious portrait photographer (or videographer).
Why I Like It: The Scrim Jim is an essential tool in my studio. With its library of fabrics, it is my go-to scrim or reflector.
On a budget? Westcott's Basics 40-inch 5-in-1 Reflector Two-Pack ($49) includes a pair of reflectors/scrims that are collapsible and fold to one-third of their open size and can be used to diffuse or bounce light. The kit includes two one-stop diffusion panels (scrims) with removable silver, gold, black, and white fabric panels. Either reflector can be hand-held or mounted on a light stand using Westcott's adjustable Reflector Holder ($49). If you're wondering what the black fabric is for, it's for use in "subtractive lighting" techniques—removing not adding light—for outdoor portraits.
Who's It For: The perfect economical solution when you need a small reflector or scrim.
Why I Like It: These kits come in many sizes and I always keep a 20-inch model ($29) in my camera bag.
Lighting the Way
Whether it's the continuous light from fluorescent or LED sources or the near instantaneous electronic flash, you're going to need something to measure that light in the studio. Might I suggest the Sekonic L-758DR-U light meter ($634) that has built-in PocketWizard support and offers incident or spot metering of ambient or flash lighting. The L-758DR-U has a wide measuring range of -2 to 22.9 EV at ISO 100, as well as a flash range of f/0.5 to f/161.2. It can be programmed with optional exposure profiles in order to match the dynamic range of a specific camera. Up to nine readings can be memorized and displayed on the screen and the meter will display your camera's latitude as you make measurements.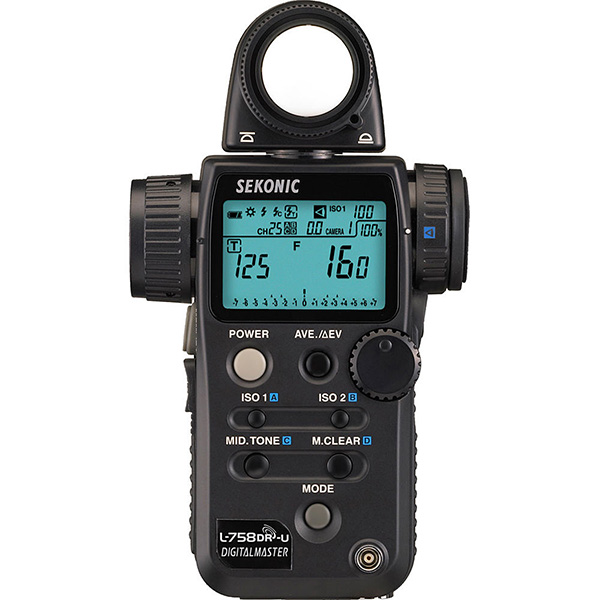 Who's It For: Photographers looking for light meter nirvana along with the ability to handle all kinds of lights and all kinds of lighting conditions.
Why I Like It: Models are also available that support Elinchrom's SkyPort or Phottix's Strato wireless sync systems.
As I just mentioned, many studio electronic flash systems include proprietary wireless sync components but not all do, especially lower-priced units that might appeal to someone just setting up a new home studio. And while you can always use sync cords (there's one hanging on my pegboard as backup), a wireless system gives you and your subject greater mobility, not to mention it eliminates the possibility of tripping over wires. While there are many inexpensive wireless systems, the most reliable I've found are PocketWizards. They are available in many different models but I use the affordable PlusX model that's available as a two pack—you're going to need at least two anyway—for $169. They can remotely trigger an electronic flash unit at up to 1,600 feet. PlusX offers 10 channels and instantly switches between transmitter and receiver duties. It's backward compatible with all PocketWizard slaves as well as units with built-in PocketWizard compatibility such as Bowens, Dynalite, Photogenic, Norman, and that very same Sekonic L-758DR-U.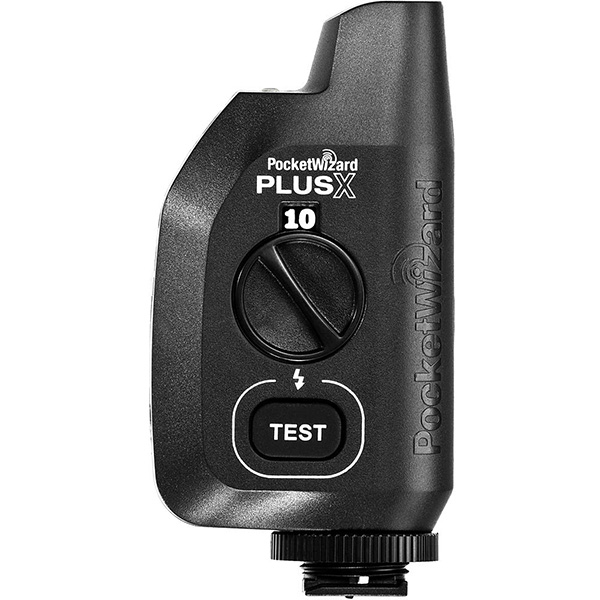 Who's It For: Any photographer who uses electronic flash that doesn't have a wireless sync system included with their system, or maybe just any photographer who uses flash.
Why I Like It: The PocketWizard PlusX model is named after my favorite film and is tough and incredibly reliable.
I didn't always photograph people. When Mary and I had our studio, the division of labor was that she photographed people and I photographed things, mostly architecture. That changed in 1999 when I became interested in glamour photography and wrote (the out-of-print) Part-Time Glamour Photography: Full-Time Income, and I've been happily making portraits since. You can see some of the portraits I've made on my blogs, joefaraceblogs.com and mirrorlessphototips.com. And speaking of portraits, I would like to thank the incredibly talented Cliff Lawson for making the photograph of me that leads this month's column.