10 Tips for Great Fall Foliage Photos from MPB
Every autumn millions make the pilgrimage to New England, the Great Smoky Mountains, a local woodland or their own backyard to capture the magnificence of Mother Nature's fiery fall foliage display. Although winter lurks just around the corner, everyone rejoices in summer's last natural fireworks celebration. Here are 10 tips from MPB to help you make the most of the annual limited-time experience.
1. The right Place at the Right Time
The seven words no fall foliage seeker wants to here are, "You should have been here last week." You can avoid the disappointment by checking the interactive Fall Foliage Prediction Map hosted every year at SmokyMountains.com. Although no map can predict with 100% accuracy, checking this guide can improve your odds of success.
Another useful resource for color-seekers is STORMFAX®, a collection of links, including hot-line phone numbers, to check on the status of foliage change in 32 states throughout the US.
2. Use the Right Lenses
If you're a DSLR or mirrorless user, opt for a wideangle zoom in the 24-70mm or 24-105mm range. If you have neither, check out the wide array of used lenses and camera bodies at MPB. For example, if you are a Sony mirrorless shooter, MPB offers the Sony FE 24-105mm f/4 G OSS at prices ranging from $719 to $794 depending on condition.
Why MPB? The camera or lens pictured in every MPB online listing is the actual item you receive. All included accessories are clearly listed. Every camera and lens sold by MPB undergoes a thorough 8 to 10 point inspection process by a trained specialist, and covered by a six-month warranty. If you find the item your receive isn't as described, you can return it free for a full refund within 14 days of arrival.
3. Add a Second (or Third) Camera
Strongly consider taking a second (or third) camera along. If your main camera body unexpectedly fails, having a backup saves your trip, and equally important, having a second body enables you to have, for instance, a 24-105 attached to one and something very different—a fast 35mm prime maybe—on the other so you can work without the interruption of changing lenses.
MPB recirculates more than 485,000 pieces of photo equipment every year. They have hundreds of DSLRs, mirrorless cameras and lenses in stock. Lumping all cameras, lenses and other photo items together, MPB has over 16,000 pieces of gear in the US and over 47,000 globally. Plus, MPB adds more than 2,000 products every week.
4. Include Objects for Scale
The photographer knows how large a subject is because he sees it in context. But the viewer of the photo needs scale. Include a single leaf, person or building to deliver the full impact of the picture.
5. Leverage Reflections
Rich and luscious fall hues are blended into a beautiful tapestry of color when reflected by water. If far away, use a telephoto zoom in the 70-200 or 100-400 range. Canon users can choose from multiple used zooms in that range at MPB. Nikon users will find their next lens here.
6. Boost Color Saturation
There are many ways to boost saturation, the easiest being adjustment of your camera's shooting mode. But another way is to tweak the Saturation and/or Vibrance during post-processing. Increasing saturation while editing the image affords more control and customization.
Another way—one that has additional benefits—is by using a polarizing filter. MPB offers used Polarizers in many sizes. Only a Polarizer adds richer, deeper color to a blue sky while reducing reflections and increasing color saturation. You can also use a Polarizer to increase reflections on water surfaces.
7. Fly a Drone
For a unique perspective, shoot video footage of fall foliage with a drone. MPB has an extensive selection of used DJI drones and accessories in stock. Drone prices range as low as $300 and sometimes even less.
8. Always Pack a Point-and-shoot
If you're really into the seasonal color change photography, make it a habit to always pack a point-and-shoot even when you're not specifically on a foliage photo trek. Leaves go from red to brown in a matter of days; having a camera with you when you step out for lunch, collect the kids from school and any other time, really, can yield worthwhile results.
Just as carrying a second camera body can salvage your photo outing if your main machine fails to perform, a high-end compact camera can be a trip-saver. MPB offers popular used Fujifilm X100s compacts, for example, at prices starting at $634.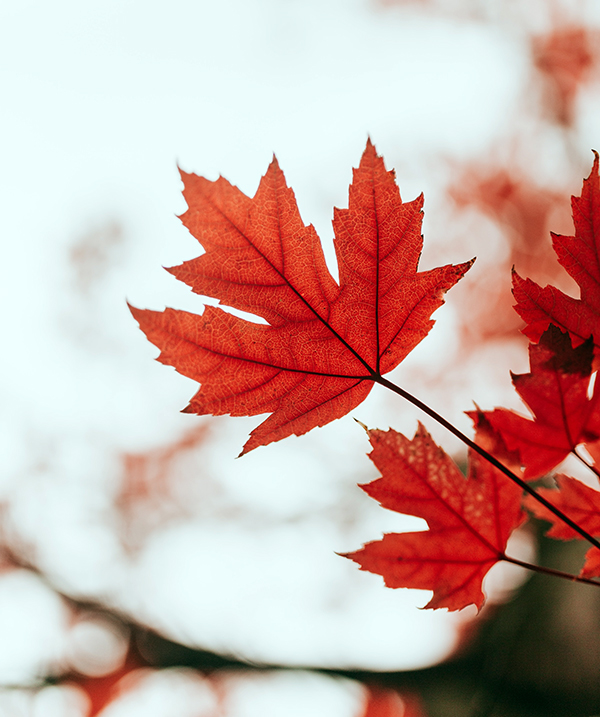 9. Macro and Near Macro
We generally think of a macro photograph as an extreme close-up, but seasoned photographers know that macro in a practical sense means "closer than normal" and not necessarily life-size. Exploit rich fall colors and add emphasis to your creations by using a macro lens from MPB.
When winter arrives and you're stuck indoors, you'll definitely appreciate what macro lenses can do around the house. Plants become jungles; common items like food and pets are seen from new angles and perspectives.

10. Sell. Buy. Trade. At MPB
MPB is the largest global platform to buy, sell and trade used photo and video gear. If you wish to sell or trade, get a free online quotation so you know the value of your gear. If you decide to trade, MPB provides free doorstep pickup.
On average, customers earn $900 each time they sell to MPB. Of course, every situation is different. MPB serves more than 625,000 video and photo storytellers worldwide.
MPB has earned an outstanding reputation and delivers an exceptionally high level of customer satisfaction that's reflected in their "Excellent" rating on Trustpilot where more than 29,000 individuals have posted their reviews.
Browse MPB's extensive inventory of photo, video and drone equipment. There's an outstanding chance you'll find the camera or lens you may have yearned for when it was originally introduced. You can lower the bottom-line cost by trading in the gear you no longer need or want. And if you don't find what you're looking for today, come back tomorrow because their inventory turns very, very fast and is constantly changing.
∞ Shutterbug Staff