10 Fun Camera Hacks for Making Amazing Photographs of Man's Best Friend (VIDEO)
There's no faster way to pet-owners' hearts than a beautiful photograph of their furry, loyal companions. In the quick video below, you'll find 10 DIY camera hacks for shooting creative photos of man's best friend.
Photographer Phil Harris says he actually uses these fun photo hacks for more than just dog photography, because they work equally well for images of other animals and people. Even if you don't own a pet yourself, this video will help you capture enchanting photos for family and friends who do.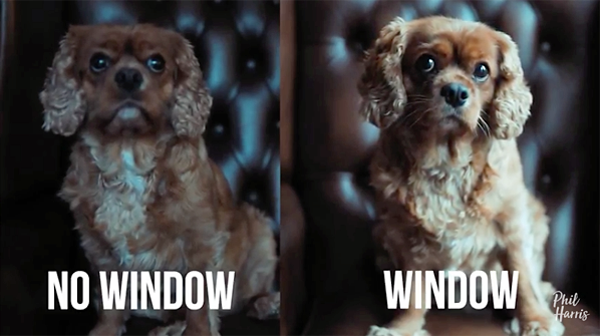 Harris demonstrates how to illuminate a pet portrait by window light or with the flashlight on a cell phone, why a puddle on the sidewalk can make a great "photo accessory," and how to use aluminum foil to create an interesting background.
You'll also see how to use a small mirror and a glass prism as photo props, create interesting effects with Christmas lights, and add artistic flare to an image by holding the screen of a mobile phone above your camera lens.
So watch this quick video, and give these hacks a try. You can find more interesting tips on the Phil Harris YouTube channel. And we strongly encourage you to look at our earlier story with a Russian photographer whose spectacular photos of a boy and his dog became a viral sensation.
FEATURED VIDEO