Sports Photography as Art: Eric Bakke's Tips on Capturing Striking Images of Athletes
Of course sports photographer Eric Bakke can capture the peak action moments. He's team photographer for the Denver Broncos, shoots X Games for ESPN, and contributes sports images to newspapers, magazines, and organizations. Here, though, we want to talk about his pursuit of a different kind of sports image, one that most often pictures a single athlete and aims for art over action.
"I do fine with action," Bakke says, "but I'm also interested in the quiet moments. You hear this from athletes—how things slow down, how they're so into the moment that they don't hear the crowd. What I'm trying to convey is what they feel—the isolation of an athlete in the zone, trying to perform at the highest level, in a world no one else is in."
He feels that athletes will best know and appreciate his images of these often intense moments of concentration and dedication. "I try to keep it simple," he says, "and let the photo belong to the athlete. That might be the best of what I can do."
For all of his photographs, Bakke is conscious of his role as a photographer. "I think about what I want to do as a photographer—is it communicate, educate, entertain, inform?"
How he expresses his intent stems in part from the art and design classes he took in his last year of college at the University of Northern Colorado, where he majored in journalism and minored in photography. "Those art classes were a foundation," he says, "and in my photography I strive for dramatic compositions, strong graphics, and clean shots—I avoid busy backgrounds whenever I can."
Down to Business
It's one thing to successfully bring style and purpose to your images; it's another to make those images succeed in a highly competitive field. "First you have to have a full understanding of a lot of sports," Bakke says. "I've been an athlete, been around a lot of athletes, and I ask a lot of questions about performance and preparation. The more you understand what the experience might be like for them, the better you can communicate it visually."
It's also important to have a good rapport with clients and editors, "so you can express to them what you're trying to convey. Sometimes I catch what I'm sure is the essence [of the story], and then I've got to hope the client sees what I see—the determination of the athlete, or the isolation, or the effort—and will understand the distance we all have from what that athlete is experiencing."
For Bakke, these pictures, the ones that capture the human side of the games, are more than the capture of a moment. "The motorcyclist on the track—imagine the rush! And the hang glider—the exhilaration of being there above the trees, alone, isolated, and free. Those are moments not many can experience."
Scouting Report
Sports photography has always been a highly competitive field, and it's probably even more so today—"We're competing with smartphones!" Bakke said at one point in our conversation—as technology offers almost everyone the opportunity to take a good picture, maybe even a great one. What makes the difference is, sure, sophisticated equipment, but also hard-won experience, imagination, and the willingness to take some risks.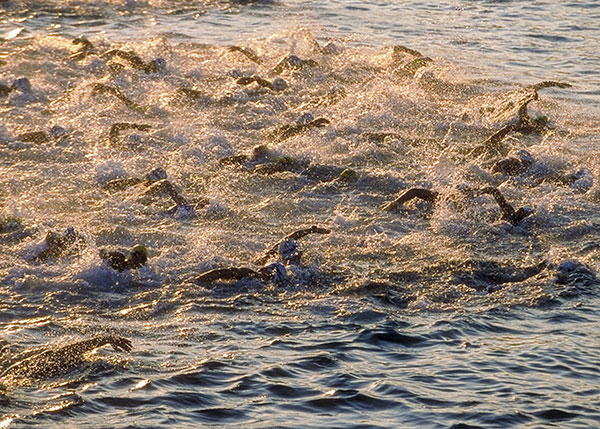 "I don't always want to be in an athlete's face," Bakke says. "I want to communicate with an image that puts the viewer in the athlete's environment." To do that means sometimes shooting from a location that may or may not work for the shot he wants. It surely means always having knowledge of an athlete's tendencies. Bakke either studies the athletes he's going to photograph, or is comfortable enough with his experience to know that he understands the tendencies of the players and appreciates the subtleties of the game.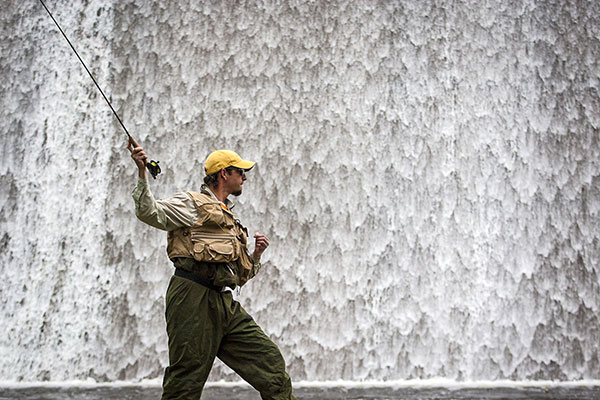 "And at other times," he says, "it's simply the beauty of the sport that's enough to make the moment and the picture."
What's in Bakke's Gear Bag
Eric Bakke made the transition from film to digital quickly and happily. A session shooting digital at X Games did the trick. "Sports photographers would come back from a game or an event with pockets full of film and no idea if they'd gotten the plays," he says. "To be able to see an image on the back of the camera—that was a revelation."
Over the years he's gone back and forth with digital camera systems. Pragmatism ruled the day…and the night. He started on newspapers, shooting general assignment work with Nikon cameras. When he went to sports in the early 1980s, he switched to Canon—"they had faster autofocus and focus tracking." Then, when the Denver Broncos, with Peyton Manning at quarterback, were getting a lot of nationally-televised night games, he switched back. "I needed better performance at higher ISOs for coverage of those games, and Nikon had that."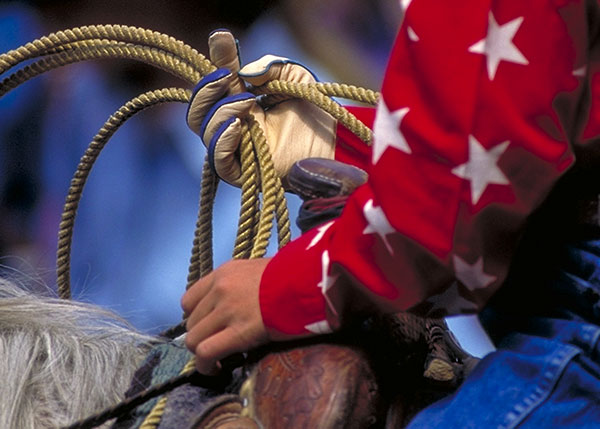 Today he carries two Nikon D5 bodies and an arsenal of f/2.8 Nikkor lenses—14-24mm, 24-70mm, 70-200mm, 300mm, 400mm—and a 1.4x Nikkor teleconverter.
His lighting gear includes a Nikon SB-900 Speedlight, Dynalite M1000 power packs and 2036-01 heads, Chimera softboxes, Westcott and Photek umbrellas, and Calumet and Norman light stands.
There's also a Minolta Auto Meter VF, a Manfrotto 3033 tripod, 680B and 681B Manfrotto monopods, a Manfrotto 2929 Magic Arm, plus several PocketWizard radio units, and a GoPro HERO3+ with peripherals.
It's all carried in Think Tank Airport International V2.0 and Pelican iM2620 cases.
Eric Bakke's website, ericbakke.com, features sports, lifestyle, portrait, and travel photographs as well as a link to his blog, which offers behind-the-scenes notes on images and interests
FEATURED VIDEO