Want to Know What It's Like to Be a Pro Motorsport Photographer Covering a 24-Hour Race? Watch This!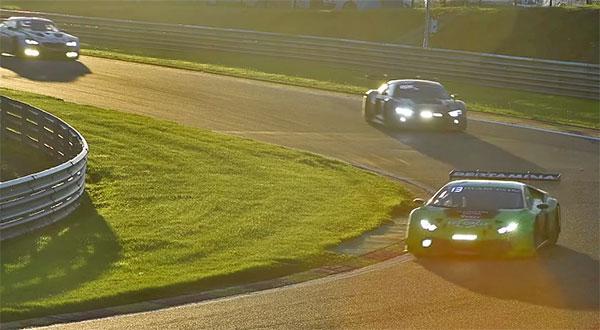 One the most fun things I've ever done was to photograph the 24 Hours of Le Mans car race in France. Of course, I was shooting it as an amateur with very limited access to the track, the cars, and the pits. And I did go back to the hotel to catch a little sleep at one point. (But it was still fun nonetheless and I got some great shots.)
For professional motorsports photographer Jamey Price, however, it's a job. And while I'm sure he has lots for fun doing it, it's also lots of work. If you've ever wanted to get a sense of just how much work goes into shooting a 24-hour race – between the thrills, spills and chills that happen on the track – take a look at the short documentary below titled "Frames Chapter 1: Total 24 hours of Spa Francorchamps."
In the 12-minute video, the North Carolina-based Price shows what it's like to shoot Spa 24 Hours (as the race is known) in Belgium during the course of one 24-hour span.
"Behind every swipe and like, there is a photograph. Behind every photograph, there is a story to be told," Price says at beginning of the video and he's not kidding. It's fascinating to follow him as he covers the entire span of the sprawling Circuit de Spa-Francorchamps racetrack, shooting images, chasing the light, and barely eating or sleeping.
The most telling moment, at least to my eye, was when Price visits the press room at nearly 1am and sits down to edit thousands and thousands of shots from the race. For anyone who hates the image culling and editing process, the scene is not for the faint of heart. But it definitely pays dividends.
"For me, motorsport photography is about sharing an image and allowing people to feel like they're instantly standing their beside me during a race," he says. "I want even those people who don't like cars or racing to see how beautiful it is. I want them to feel the energy as the green flag waves or feel the rush of air as a car blows past only a few feet away. Motorsport photography isn't about racecars, it's about sharing the atmosphere of being there and the beauty of racing."
As the title of the documentary indicates, this is just Chapter 1 of the story. We can't wait to see Chapter 2. You can view more of Price's images from the race here.