How to Photograph Big Wave Surfing: Jay Watson Captures a Brave Surfer Riding a Giant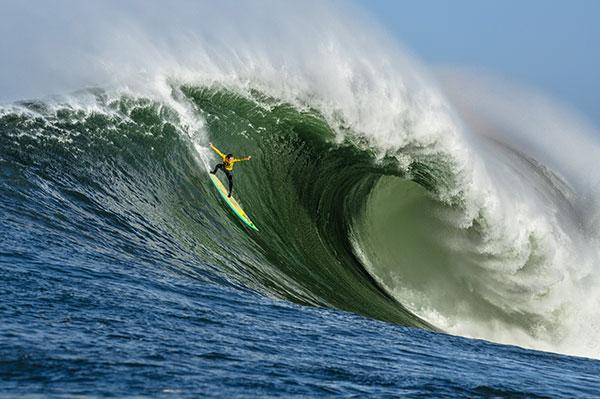 There's big wave riding and there's BIG wave riding and for that, brave surfers go to Mavericks near Half Moon Bay, California.
Photographer Jay Watson was also drawn to the legendary surf spot for the Mavericks International Big Wave Surf Contest where he captured this spectacular image of surfer Zach Wormhoudt during "one of the biggest days ever" in the history of the competition. You can see a larger version of the photo here.
"Zach owns a company that builds skateparks, and he's designed many of the parks that I've ridden in California," Watson notes. "I was able to give Zach a large print of this image, and thank him for his contributions to California culture. His work has impacted the life of countless skaters, so this is one of my most favorite images."
Capturing the photo was almost as treacherous as Wormhoudt's ride. Watson shot the image from a moving boat being tossed around during 50-foot wave swells and was "completely seasick" at the time.
He used a Nikon D300 and a 70-200mm f/2.8 lens at 200mm, f/5.6, 1/1250 second, ISO 250. See more of Watson's work at jaywatson.com.