Sigma 85mm f/1.4 DG HSM Art Lens Review: Field Testing Sigma's Fast "Gateway" Portrait Lens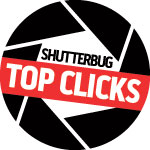 In the trifecta of portrait lenses—85mm, 105mm, and 135mm—the 85mm focal length is the gateway. It's short enough for tight shooting spaces, while producing a real portrait look, yet versatile enough for use in other genres, including photojournalism, where a nifty 50 comes up a bit short. Enter Sigma's 85mm f/1.4 DG HSM Art lens ($1,199) that's fast enough for reportage and long enough for portraiture.
Build and Design
Sigma's Art lenses were "designed to emphasize creative expression above compactness and multi-functionality" and they promise "sharply defined, high-contrast images with nice background bokeh." What this really means to photographers is that Sigma designed a lens built to a high optical standard, not a price point or design aesthetic. Their 85mm f/1.4 DG HSM Art lens is designed for full-frame Canon, Nikon, and Sigma SA cameras, but can be used with APS-C models where, on my EOS 60D, it produces a 136mm equivalent focal length field of view.
To minimize aberrations, lens construction uses two special Low Dispersion glass elements, one anomalous partial dispersion/high-refractive index element and one aspherical element. A Super Multi-Layer coating suppresses flare and ghosting but Sigma provides a lens hood at no extra cost. A Hyper Sonic Motor produces fast AF focusing (more later) with a wide rubber ring for manual override and a rounded nine-blade diaphragm creates smooth bokeh. As with some other recent Sigma lenses I've shot, the 85mm f/1.4 Art is made from "thermally-stable composite material"—OK, it's plastic but doesn't feel plasticky. There's a brass bayonet mount on that part of the lens that gets the most and hardest use. The lens also comes with a nice soft case that Sigma includes with many of its lenses.
I tested the Canon EOS-mount version of the lens and to avoid any confusion this is not the smaller, less expensive 85mm f/1.4 EX DG HSM lens that's been discontinued. This new 85mm f/1.4 DG HSM Art lens is compatible with Sigma's USB Dock ($59) for updating firmware and adjusting focus-setting parameters with Sigma's Optimization Pro software that can be downloaded from their Global Vision website.
Unlike its predecessor, Sigma's 85mm f/1.4 Art lens is a big one, measuring 3.73x4.97 inches and adding another 2.25 inches with the lens hood in place. As we go to press the weight was "Not Specified By Manufacturer" but my postal scale registered 2.75 pounds with front and rear caps but without the lens hood. That's more than a Canon EOS 5D Mark IV body weighs (1.76 pounds) but close to the weight of Canon's EF 85mm f/1.2L II USM lens (2.26 pounds). This son of a gun has an 86mm filter size and while you know what I'm going to say, I'll say it anyway: the lens hood offers some protection when shooting outdoors but Sigma offers an affordable ($59) 86mm Multi-Coated DG UV filter for further protection. You can thank me later.
Real-World Tests
My first stop when testing a new lens is Old Town Parker, Colorado, and while I usually shoot the gazebo I won't bore you with photos because I have something else planned. But I do want to state quite clearly that the images I did make of the gazebo (for tradition's sake) were absolutely hands down the sharpest photographs of the gazebo I've ever made—no matter what lens was used.
The next stop was my favorite well-laid wall o'bricks where I discovered that the Sigma 85mm f/1.4 DG HSM Art lens is amazingly sharp edge to edge with no discernable distortion. There was, however, some asymmetrical vignetting when shooting wide open with a full-frame DSLR. In this case it appeared to be a one-quarter stop on the left edge of the frame and almost a one-half stop on the right-hand side. This, of course, disappears as you work your way down to the sweet spot at f/8. Because of possible variations in lens construction, you may want to run tests with your camera to see at what specific aperture vignetting completely disappears. Photographers shooting with APS-C cameras, like my EOS 60D, won't notice this at all.
Coupled with the fact that the Sigma 85mm f/1.4 Art is not a zoom lens and it has a medium-range focal length, it might not seem ideal for event or reportage coverage but you would be wrong. I used it to photograph a police color guard at a flagpole dedication ceremony on Veterans Day and was pleased with the results, especially with the crisply rendered details in the officers' uniforms.
Next, I mounted the lens on an EOS 60D with a BG-E9 battery grip and brought it to a Cars and Coffee event and made a few shots to see what would happen. I like using longer focal length lenses when photographing cars because I prefer the compressed perspective they produce. Because of the cramped spaces at car shows, the 136mm equivalent was a bit of a challenge but if you're patient, you can get images like the one I made of a classic Oldsmobile. I would certainly use this combination of lens and body for a car photography assignment that's away from a show or event.
One thing I quickly learned when I began seriously shooting the Sigma 85mm f/1.4 Art lens is that having a substantial and strong camera strap, something better than the puny strap camera manufacturers typically provide, is a good idea. If you're one of those people who don't like straps, well that's your call.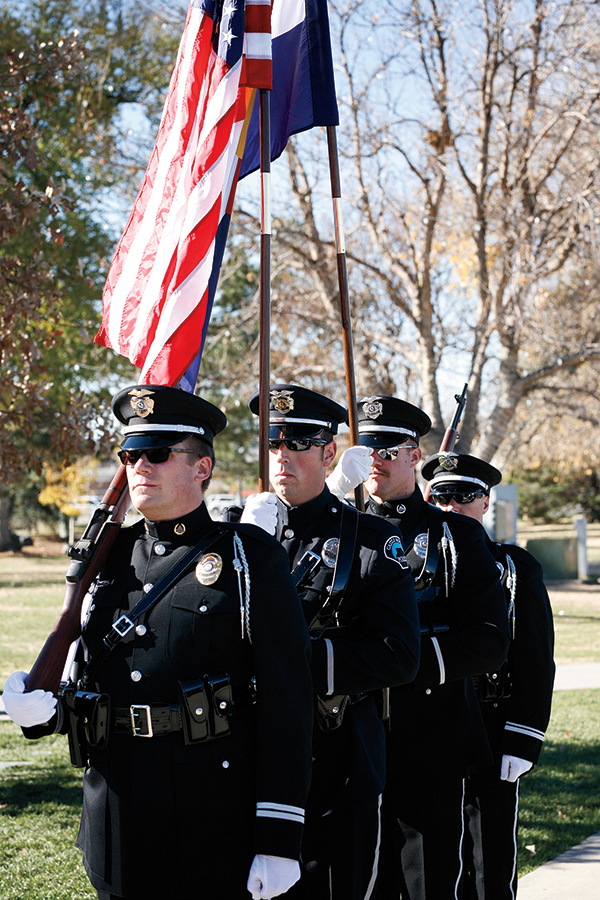 The "something else" I had planned for Old Town Parker was photographing the gazebo at night to see how well the 85mm f/1.4 Art lens performed under extreme low light. Shooting at even modest apertures produced exposure times of one second even at ISO 1600, so I ended up shooting wide open at slightly faster shutter speeds and the images were crisp. Even under these extreme conditions the 85mm f/1.4 never faltered and snapped into focus as quickly as you might want.
There was no hesitation or need to manually focus the lens. It just worked. For my nighttime shots I supported the camera with a three-footed aluminum Sirui P-204S monopod topped with an old (and I mean old) Flashpoint ball head. If I were going to make a habit of this kind of shooting with this lens/camera combo, I'd spring for a Kirk BH-1 head.
I also decided to shoot the Sigma 85mm f/1.4 Art with my infrared-converted EOS 50D, which, with the lighter body and third-party battery grip, produced the best-balanced combination of all the Canon bodies that I shot with the lens. The viewpoint produced on this APS-C camera provided a new perspective when photographing at 17 Mile House Farm Park in Arapahoe County. Weather-wise it was way past the sell-by date for the best possible IR subject matter but I really liked shooting the big lens with this lighter body.
This is, after all, a portrait lens and while I was shooting the 85mm f/1.4 Art under all kinds of situations, I was also trying to find models to photograph in my newly repaired post-flood home studio. But it was not to be. During the more-compressed-than-normal availability of this lens, I arranged to photograph two different models but both were no-shows on the scheduled day. (It happens.) Trying to find replacements, especially ones willing to pose for free, was impossible. I was able to persuade my wife Mary to pose; first for a series of images shot in the studio and then for available light portraits shot made using only window light in our dining room.
I had no idea that the debate over which is better—"full frame" or "crop" sensor—was so heated. Personally, I detest the term "crop sensor" because it isn't cropped; it's just different. The Canon EOS 5D that I used with the Sigma lens has a 35.8x23.9mm sensor, while my EOS 60D measures 22.3x14.9mm, all of which produces a different field of view in the captured image. How much so was surprising. Let me show you how much you lose or gain, depending on your point of view, in these two images of Mary shot in the studio.
Conclusion
On a Canon EOS 5D and even my EOS 60D, Sigma's 85mm f/1.4 DG HSM Art lens is as nose heavy as a Fiat Cinquecento with a Ferrari engine but I know some of you like the whole bigness thing, so I won't be judgmental. My experience showed that this lens is versatile and useful for more than just portraiture. As a portrait lens, it's hard to beat and the slight vignetting when shot wide open won't bother most portrait photographers who probably add vignetting to their images via Photoshop anyway. The quality of the images produced belies what is, compared to other fast portrait lenses, a modestly priced lens for that fast aperture. Sure, you can find cheaper, fast 85mm lenses but you won't find many better.
Back in the day, the first lens I bought for my Nikon F2 was Sigma's 16mm f/2.8 with built-in filters. In recent years, I've tested and enjoyed shooting many of the newer Sigma lenses, including ones available for Micro Four Thirds cameras, and the quality of these lenses has been superb. If you would like to see the specific gear that's tucked away in my gear closet, please visit joefarace.com or joefaraceblogs.com and click "Gear."
FEATURED VIDEO