PortraitPro 17 Is the Latest Technology for Amateur & Professional Portrait Photographers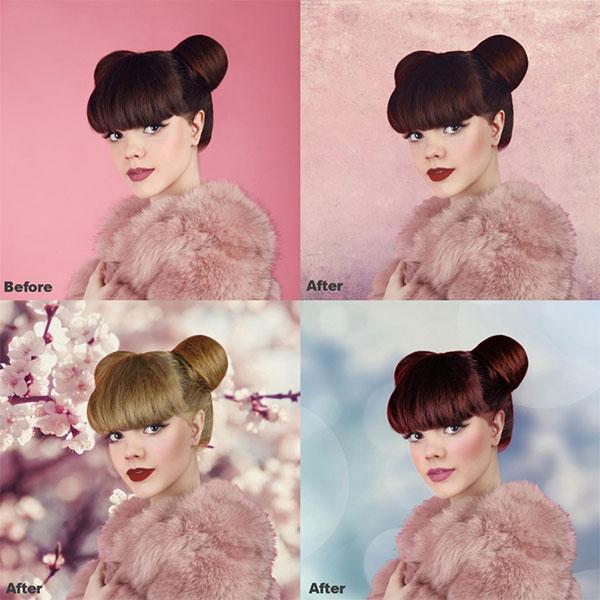 (Editor's Note: This piece is an advertorial for Anthropics Technology, the makers of PortraitPro.)
Are you fed up with spending hours retouching with old-school software? Would you rather focus on doing what you love, and, for many, it's getting out there and shooting?
Few will disagree with how tedious retouching can be, but luckily, inexpensive and easy to use software tools come to the rescue. Not only will you streamline the process and easily achieve a polished, magazine-ready look, but you'll also save hours of time. So why not focus on doing what you love while letting PortraitPro do the hard work.
No need to invest into an outsourced retoucher or expensive and complicated-to-use traditional software. This inexpensive software can work miracles for your portraits, be you a professional photographer or an amateur.
Discover why almost a million photographers worldwide love PortraitPro...
How does it work?
• Detects the face, age and gender.
• Automatically retouches the photo with customizable presets.
• Sliders to adjust the results.
• Make-up, relighting and face sculpting controls for complete creative control.
The latest release of PortraitPro, version 17, comes with more features to make editing a breeze. From the new background-editing tools, snapshot function advanced preset control and vignette tool, to improved skin smoothing and makeup options, there's never been a better time to learn to edit your own portraits.
Download the free trial and see what it can do.
Key features
• NEW Background replacement
• NEW Snapshots
• NEW Vignette
• Fix skin blemishes
• Reduce wrinkles
• Makeup controls
• Remove grease, sweat or shine
• Reshape any aspect of the face
• Enhance the eyes and mouth
• Smooth, recolor and thicken hair
• Change the lighting on the face
Designed to be easy to use whilst also offering powerful tools, PortraitPro 17 is ideal for both professionals and amateurs. It's available in 3 editions, so there's something for everyone:
- Standard edition has full face and hair editing capabilities, but doesn't offer the plugin mode.
- Studio edition adds plugins for Adobe Photoshop, Lightroom, and Aperture, as well as RAW support and color profile support.
- Studio Max offers all of the above as well as Batch processing for busy professionals.
Here we discuss the new features in PortraitPro 17
Background
For the first time ever, you can now edit your subject and your background without leaving PortraitPro. Choose from four different styles, including a New Image option for inserting your own background.
Snapshots
Also new in PortraitPro 17, Snapshots lets you be more adventurous with your editing. Quickly save your progress so you can try something different and easily revert back if you change your mind.
Realistic Skin Texture & Tone
Keep your retouching naturally gorgeous. Say goodbye to "plastic" skin with the texture controls and the new Sharpen tools. Give your subject a genuine glow with the improved tan controls.
Vignette
PortraitPro 17 gives you more photo-editing tools in one place. For the first time, create classic portraits with the new vignette tool.
Faster and Easier
Advanced automatic face-detection technology, updated interface and faster software work together to make it even easier to edit your portraits quickly and simply.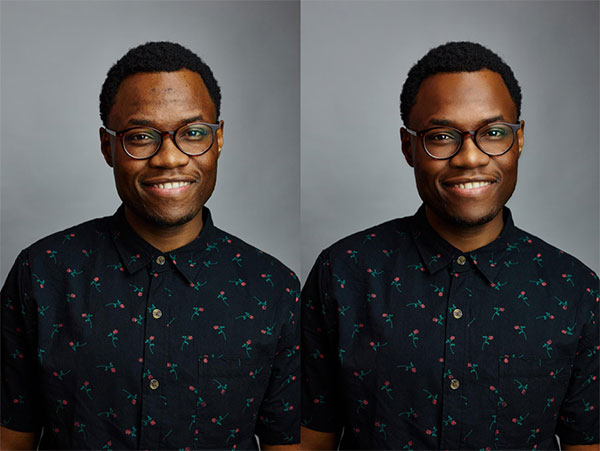 Also in PortraitPro 17
Realistic Digital Makeup – Professional makeup artist looks made easy.
Preset Controls - One-click editing with customizable presets.
Face Sculpting
Smoothing and recoloring for hair.
And much more
Discover why nearly 1,000,000 photographers worldwide use PortraitPro. Download your free trial now!: www.portraitpro.com/download/
Take advantage of the 50% OFF SALE while it lasts, plus Shutterbug readers can use the discount code CC1535 to save 10% on any new purchase or upgrade: http://www.portraitpro.com/editions/
Already using PortraitPro? Upgrade here: http://www.portraitpro.com/upgrade/
FEATURED VIDEO