The Photography of Ringo Starr: Capturing the World of the Beatles as the Ultimate Insider
"Every time I see your face it reminds me of the places we used to go…" sings Ringo Starr in his song Photograph, co-written with George Harrison on a yacht in the south of France in 1971. Much of the world may not be aware that Ringo is also a photographer who chronicled the frequent travels of The Beatles during their heyday in the 1960s.
His new book, also named Photograph, features images ranging from childhood and his pre-Beatle days, through behind the scenes glances of private moments with John, Paul and George with family and friends.
Ringo hadn't thought much about the photos until approached by Genesis Publications, which suggested putting together a limited edition book. Only 2500 signed copies were printed and sold out within two weeks.
Last month, a more affordable open edition was released as well as a downloadable e-book. "I thought those pictures had been lost forever, as I never had an archive and I live in three countries," Ringo recalls. "I was so happy to find them."
He was uniquely able to take shots from the point of view of an insider and friend, capturing serious as well as playful moments. Speaking at the ArcLight Cinemas in Hollywood for the 2013 release of the limited edition, Ringo commented, "All through our touring career, we shared two rooms and one car. That's how you get to know each other: in the van, hour after hour. I was kind of stuck with them as models."
Early Photography Interest
He began taking photos as a teenager, and captures the excitement of the emerging Merseybeat scene in Liverpool. With photos of his first car, drum sets, girls and early band Rory Storm and the Hurricanes, we get a very clear idea of Ringo's early life.
He'd always been asked to write an autobiography, but he knew all anyone was really interested in were about eight years of his life as a Beatle. So he decided a photography book would be a better way to show "I did have a life before and after that."
He recalls having a very happy childhood, but his father left when he was three and Ringo spent two years in a sanitarium with tuberculosis when he was 14. It was there that a nurse offered him the choice of a drum or tambourine, and he quickly decided that if he couldn't play the drum he wouldn't participate in the hospital class band.
"It was like a magical moment," Ringo says. "From then on I only wanted to play drums. It was really far out how strong that urge was."
For the Photograph e-book, Ringo and Genesis Publications decided to put together something more interactive. In addition to audio clips with Ringo giving more details about specific photos, the 149-page book also offers current video of Ringo providing personal recollections.
Still Touring, Still Shooting
At age 75, he is still touring with his "All Starr Band" of rotating musicians and promoting his latest disc, "Postcards From Paradise." After a bout with alcoholism and a stint in rehab in 1988, Ringo has been sober for 26 years. Today he mostly lives on vegetables, juices and broiled potatoes with an occasional ice cream after a concert.
In 1998, Ringo and his wife of 34 years, Barbara, formed the Lotus Foundation to help fund charitable projects involving substance abuse, cerebral palsy, brain tumors, cancer, battered women and their children, homelessness, WaterAid and animals in need. All proceeds from the sale of the Photograph book and other projects will go toward funding the foundation.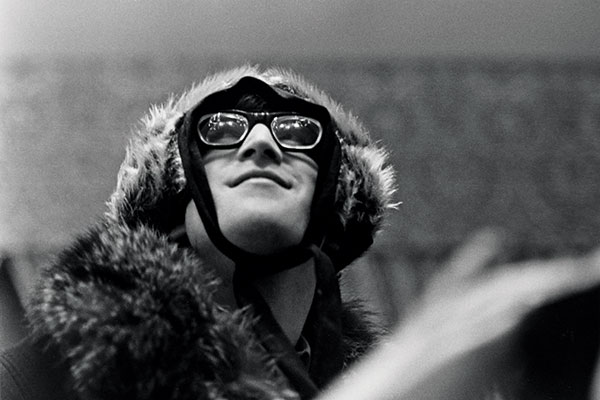 What Ringo thinks about his drumming could also be applied to his photography. Showing his hands at a press conference he said, "I've got it here" -- then touching his heart -- "but it comes from here."
Photograph, the official book by Ringo Starr, was released on September 21, 2015 by Genesis Publications. Price £35/$50 from major bookstores and www.RingoPhotoBook.com.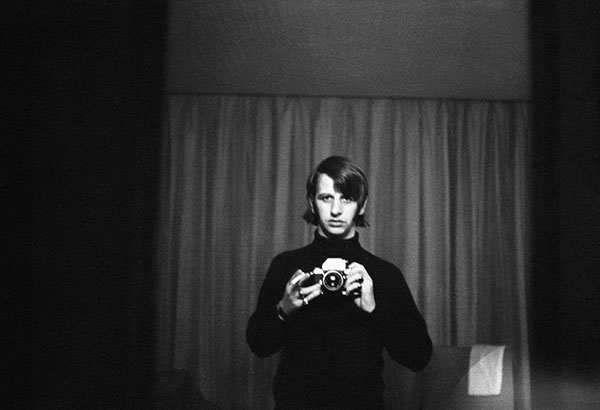 LATEST VIDEO