Our 5 Favorite Photo Gadgets & Gizmos: Great Last Minute Gift Ideas
BosStrap Sliding Sling Straps: BosStrap added two new straps to their line of Sliding Sling Straps. The new straps use the same diagonal body straps and sliders used on the Generation 3 products, retaining all the comfortable, safe, and smooth operation features. The new BosStrap Sliding Sling Strap with a Side Release Tail is different since it uses a Side Release Buckle to release the camera from the diagonal strap. The Side Release can be operated with one hand, even a gloved hand. The Side Release buckle, rated at 60 pounds, is entirely made in the USA. Like other BosStrap Sling Straps, the new straps are available in two widths: 1-1/2" and 1" wide straps. The 1-1/2" wide strap is used for DSLR cameras, while the narrower strap is ideal for lighter cameras. The 1-1/2" BosStrap Sliding Sling Strap with Side Release Tail is $53.95, while the 1" version is $52.95 (both include free shipping). Current owners of BosStrap Sliding Sling Straps can purchase a Conversion Kit for either size diagonal strap. Use the code SRTDiscount to save $4.95 on the Conversion Kit.
More info on the BosStrap here.
Pelican Memory Card Case (0945): Ideal for outdoor photographers, this pocket size case is crafted from hard, durable polycarbonate resin and features a water resistant seal for extra security. The Memory Card Case is large enough to hold six compact flash cards (simply insert each card into a slot in the specially designed shock absorbent liner) and snap the case shut. It measures 5.55x.327x0.55 inches and has a suggested retail price of just $17.49.
More info on the Pelican Memory Card Case here.
Tamrac's Goblin Lens Pouch 2.4: This lens bag was designed for easy access and protection. The Goblin Lens Pouch can fit a wide variety of lens types and sizes. Featuring a simple cinch-to-shut drawstring enclosure with a quilted, ultrasonically fused interior for basic padded security. Crafted with a ripstop nylon exterior this bag can hold lenses up to 4.25 inches wide and 7.5 inches long. It measures 5x8.5 inches and weighs just 1.5 ounces. The suggested retail price is $22.95 and the color choices include ocean, pumpkin and kiwi.
More info on the Goblin Lens Pouch here.
Rogue Safari DSLR Pop-Up Flash Booster: The Rogue Safari easily attaches to your DSLR camera's hot shoe and focuses the light from the camera's pop-up flash to increase the available flash power at extended distances. It focuses up to five times more light at 50 feet away and can be used with telephoto zoom lenses over 100mm. No batteries are required and this device weighs just 2 ounces. The Rogue Safari booster is compatible with most Canon APS-C sensor DSLR cameras and all Nikon DX sensor DSLRs. The suggested retail price is $24.95.
More info on the Rogue Safari Flash Booster here.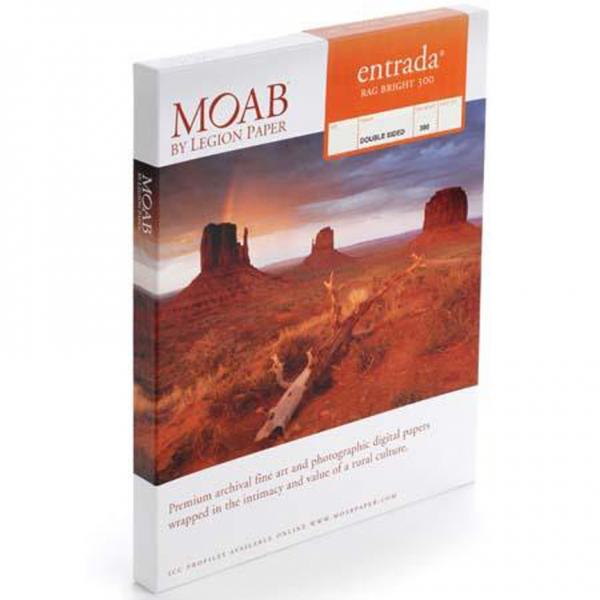 Moab Paper's Entrada Rag Fine Art Paper: Entrada Rag is an award-winning 100 percent cotton smooth fine art photographic paper that provides superb ink handling and sharpness. Entrada is an archival acid and lignin-free paper with an expanded color gamut, natural contrast and high ink load. It is compatible with dye and pigment inks to ensure that when used with archival quality inks, your prints will last for generations. It is available in a Bright and an OBA-free Natural version. This cotton paper must be treated with care and it is highly recommend to use Moab's Desert Varnish spray (or gel) to protect the prints from the elements and use a Rising Museum Board for framing and display of the images. Entrada paper is available in sheets, cards and rolls in Entrada Rag Bright 190 and 300, Entrada Rag Natural 190 and 300 as well as single sided rolls of Entrada Rag Bright 290 and Entrada Rag Natural 290.
More info on Entrada Rag fine art paper here.
FEATURED VIDEO