Nikon AF-S Nikkor 180-400mm f/4E TC1.4 FL ED VR Lens Review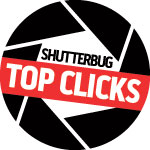 The Nikon AF-S Nikkor 180-400mm f/4E TC1.4 FL ED VR, by its name alone, sounds like something special. And for those who love wildlife or sports photography, this lens may, indeed, be something special.
I say "may" mainly because the Nikkor 180-400mm f/4E TC1.4 comes with a price tag that's almost as long as its model name: $12,400. This price will certainly give some photographers pause because acquiring such a piece of high-quality glass also means sweating the bill when you have to pay for it.
What makes this super telephoto zoom so unique, is it's Nikon's first to feature a built-in teleconverter to extend the range. The switch-activated 1.4x teleconverter increases the focal reach of the new Nikkor 180-400mm zoom to 252-560mm with Nikon FX-format (full-frame) DSLRs, and to an impressive 378-840mm on Nikon DX-format (APS-C) DSLRs.
Perhaps best of all for sports and wildlife shooters, this super telephoto boasts a constant f/4 maximum aperture for isolating a subject from the background even at long range in low light. The Nikkor 180-400mm f/4 features an electromagnetic diaphragm that's tailored to high-speed burst shooting with consistent exposures.
The lens also has an enhanced AF tracking algorithm to increase autofocus performance when following fast-moving subjects. The Vibration Reduction (VR) system features both Normal and Sports modes and is designed to deliver up to four stops of compensation for sharp, handheld results even under less than ideal lighting conditions. The lens is constructed of lightweight magnesium alloy, and is sealed against moisture and dust, so it's durable. On the downside, it's heavy—nearly eight pounds—and it sure ain't cheap.
I've been shooting with the Nikon AF-S Nikkor 180-400mm f/4E TC1.4 FL ED VR over the past year or so and have a few things to say about this enormous, highly specialized lens. Read what I think in this Nikkor 180-400mm f/4 TC1.4 review.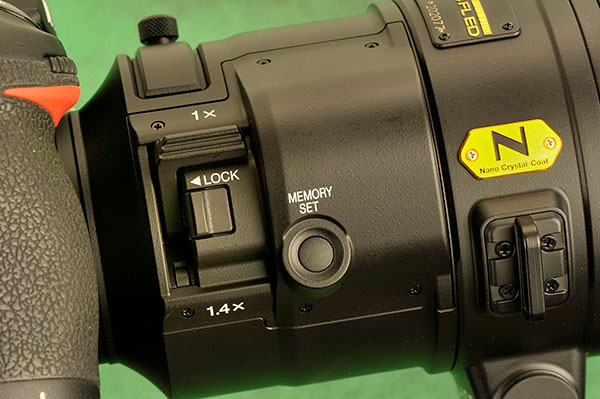 First Impressions
This Nikkor 180-400mm f/4E TC1.4 is an offshoot of the Nikon's AF-S Nikkor 200-400mm f/4G ED VR which has been on dealer shelves for quite a while. Introduced to the public in 2003, this original lens was very popular with the wildlife photography community.
Personally, I have used the Nikkor 200-400mm f/4 to capture everything from barn swallows to railroad locomotives from coast to coast and found it to be very sharp (more on this later), handy and extremely useful without a tripod. The new Nikkor 180-400mm f/4E goes a step further with more refinements and features. In particular, the addition of the built-in 1.4X tele extender gives you the ability to tighten up your shots without moving a step forward in the process. Serious pros are really going to love this lens for a couple of reasons.
First, build quality is superb and I don't throw out that word very often. As expected, and given the hefty price, the fit and finish of the Nikkor 180-400mm f/4E is second to none and the design is friendly enough that it does not take long to put this lens to work.
The appearance of the Nikkor 180-400mm lens shows much work was involved by Nikon to get everything just right including the small bulge on the right side, which houses the extender. Up front, the zoom ring is wide and stepped so you don't mistake this from the focusing ring when the light fades.
Changing from 180 to 400 is smooth with just enough drag to feel secure in your hands without the fear of it moving accidently. With the 180mm setting sitting topside of the lens, 400mm is at 9 o'clock on the lens mount.
With this set-up, it's fair to say that moving from one extreme to the other is only a 90-degree turn. Nice. The lens' focus ring has the same silkiness and will go past the infinity and close focusing mark on either end --- undoubtedly due to the nature of the autofocus mechanism.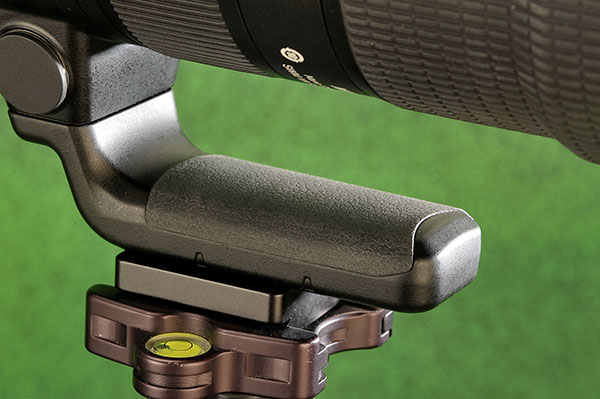 If one had to pigeonhole this lens, I would say it belongs in the medium to long lens zoom telephoto category with great flexibility with a wide aperture for creative softening of the background. By itself, and on a full frame camera with the teleconverter, you are looking at a range from around 252 to 560mm at the full lens opening of f/5.6.
If you have a DX type sensor, now the ante goes up to 270 to 600mm without the converter at f/4, or 378 to 840mm with the converter swung in place with a working aperture of f5.6. One nice feature of a lens of this type is that the teleconverter is optically matched to an internal group hosting 27 lenses with the prime lens, plus eight lenses in the teleconverter.
For a system having 35 lenses in various groups, including a fluorite element to keep weight down and eight ED (Extra-Dispersion) lenses to keep chromatic aberrations and color fringing at bay, the image through the camera was remarkably bright and clear.
Now if you think a lens with all this glass is going to be heavy, you'd be right to a point. If you got down to the wire on which of the two lenses you would use or purchase, the older 200 to 400mm f/4 checks in at 7.5 pounds. Our newer 180-400mm f/4 tips the scales at 7.7 pounds, which isn't really much of a difference.
Nevertheless, for the average person, the Nikkor 180-400mm lens is large, making it hardly a candidate for all day, handholding shooting without a support like a monopod. The lens measures 14½ inches (19¼ inches overall with the carbon fiber shade) by five inches in diameter at the objective end making front end filters not only out of the question if available, but expensive. For this, Nikon has given you the ability to install 40.5mm filters in the drop-in holder, not the commonly used 52mm that we have used in the past, but what Nikon is working towards in converting their new prime lenses in production now.
Believe it or not, this filter is part of the lens formula, so make sure it is in – or another filter – when out in the field. If nothing else, it prevents debris from entering from this part of the lens.
Features
With the Nikkor 180-400mm obviously aimed at the outdoor photographer, the lens is heavily weather sealed for dust and moisture at all the strategic points along and at the end of the barrel. Other features include Nikon's proprietary Nano Crystal Coat and their Super Integrated Coating to minimize and help prevent surface and internal reflections when working against or at right angles to the sun.
Top of the line Nikkor lenses get all the goodies, so we can't stop there. The Silent Wave Motor is quick and if you are looking for something to compare it to, it is in the same vein as their prime telephotos.
This can be attributed to a select group of internal lenses that speed up the process while adding no additional length to the lens. In addition, there is a focus range limiter to keep the lens within an area from around 20 feet to infinity for faster overall performance.
A hand-friendly padded rotating tripod collar along with twin strap loops are standard and to my understanding, this one is equipped with ball bearings to aid in its movement around the lens barrel. It would be nice if Nikon machined slots similar to the Arca mounts that we all use on our tripods today instead of going to aftermarket sources.
Image stabilization in the form of Nikon's famed Vibration Reduction mode is controlled by a sliding switch on the left side of the barrel. Off, Normal and Sport control the movement with the sport mode being used for fast or erratic objects all with a range of four shutter speed stops.
Other switches are pretty much standard for the Nikon enthusiast and include buttons for Auto / Manual or just Manual for minute override adjustments even with the lens on full Auto. Following that, you have the range limiter, four stops of vibration reduction, a close focusing option down to six feet, complete sealing, and a memory recall with a set and sound button.
Function buttons at four stations around the front of the lens allow you to lock the lens during focusing or through the camera for focus recall. If you ever wondered why some of your images are blank, over or under exposed on your card, Nikon has eliminated all this by the use of a propriety electromagnetic aperture mechanism to keep up with faster camera speeds rather than a mechanical lever system that Nikon is now phasing out on their pro type lenses.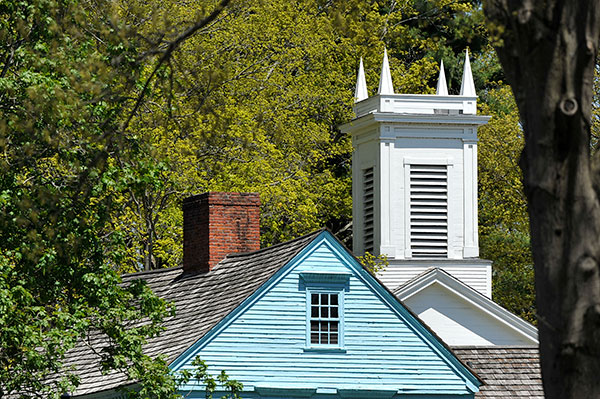 In the Field
The most important feature on this lens is, of course, the built-in 1.4X teleconverter enclosed within a housing built into the lens on the right side of the barrel looking from the camera end. There is a lock to prevent the converter from accidently moving or for travel.
The internal mechanism is smooth to the touch and moves with precision followed by a muffled sound at each end letting the photographer know it is set and ready to go. This, to me, is a great advance for field photographers as the time to take off the lens, install a separate 1.4x converter, put the lens back on and get back on target is cut down to a mere flick of a switch.
When it comes to sharpness with the Nikkor 180-400mm, I have to get on my soapbox for a minute. Much has been said to complain about the quality of the original 200-400mm f/4 lens and its ability to render objects sharp at long distances. Here's my take.
First, in reading all the reports I could gather about the 200-400 lens, it seemed much of the testing was done at 100 yards (300 feet) or more which in layman's terms is the length of a football field. Now, I don't know about you, but I've been to the west, Africa and Texas photographing birds and wildlife and I can't imagine shooting a cardinal or even a cheetah at such long distances, and then comparing the sharpness. If I can't get close enough to at least fill most of the frame, I'll wait until I can, so to me, the original 200-400mm f/4 lens is perfect for my needs and I'll keep it.
When it comes to this new 180-400mm, I had no problems in the field, and I thought sharpness was solid. In fact, I loved the flexibility this lens offers. Keep in mind that going from 200mm down to 180mm on the near side only adds 1° to the field of view or 5.2 feet at 100 yards, which again, Nikon's marketing prowess shows up as giving more bang for the buck even if it only a silly 20 millimeters!
Conclusion
Shooting with the Nikkor 180-400mm f/4E TC1.4 was an all-around pleasure. Granted, this Nikon supertelphoto is heavy and you need a support for all-day shooting, but the results show that quality does come at a price. In short, if you are willing to spend the money, you will be rewarded with a terrific optical product.
Like Nikon's exotic primes, the Nikkor 180-400mm f/4E TC1.4's focus is quick and right on using my Nikon D3s. Sharpness went right into the corners and while I found it to be excellent wide open, I found it superb at f/5.6 with chromatic aberration simply not worth the time to even look for it. In all my outings, I tried to get as many different photos, backgrounds and subjects to show the versatility of this great lens.
To me this lens will have a dedicated but niche following. Simply put, by listing it at $12,396, it will be out of reach for a large majority of us that don't have a National Geographic budget. For me, I'm happy with the 80-400mm or the 200-400mm plus my stock of prime straight telephotos for wildlife or railroad photography. However, if you can swing it, the Nikkor 180-400mm f/4E TC1.4 is the Cadillac of zoom lenses with the end surely justifying the means to do it.
Nikon AF-S Nikkor 180-400mm f/4E TC1.4 FL ED VR Pricing
Buy the Nikkor 180-400mm f/4E TC1.4 on Amazon for $12,396.
(As an Amazon Associate, Shutterbug earns from qualifying purchases linked in this story.)
FEATURED VIDEO