New LandscapePro Software Helps You Create Stunning Scenic Photos in Seconds
Anthropics Technology has unveiled LandscapePro, an easy-to-use, full-featured software package designed to take your photo retouching to the next level. Created specifically for enhancing scenic photography, LandscapePro is available in standalone and Adobe Photoshop, Lightroom and Elements plug-in editions.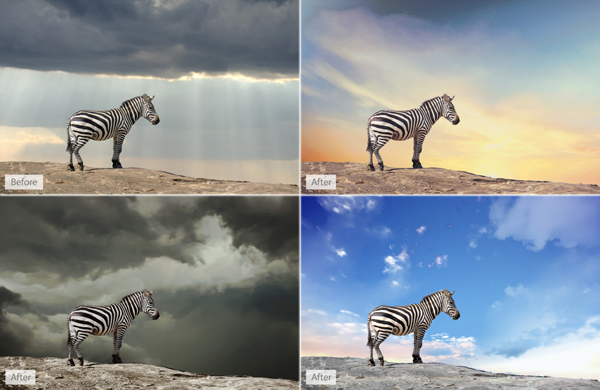 Designed for photographers of all skill levels, the new software offers an easy to use interface and a variety of intelligent controls that adapt to the photo you are editing. With one-click presets, LandscapePro enables users to edit images and create unique effects in seconds.

Features include sky replacement, a depth-of-field simulator, distance controls, intelligent selection tools, and a fast slider interface. Sophisticated landscape relighting options enable you to change light sources, specify color temperature or go from dawn to dusk.
There are also a number of unique sky replacement capabilities for replacing the sky, changing clouds, and even casting cloud shadows.
You can download a free trial version and learn more by visiting the Anthropics website. Be sure to watch the video below to get an idea of how LandscapePro works and how dramatically it can alter your images (for better or, in some cases, for worse).
If the name Anthropics sounds familiar, they're the company behind the popular PortraitPro portrait photography software. Here's our review of PortraitPro 15.