Adobe Adds Exciting Generative Expand Feature to Photoshop (beta)
Think of Generative Expand as Cropping in reverse gear. It's mind-blowing. Instead of making the image smaller and deleting pixels, the new feature allows you to expand image content beyond its original borders by using the Adobe Firefly-powered Generative Fill function to create additional content that never existed but blends naturally with the original image. The new content can be an extension of the original data or based on the Command Prompt you type.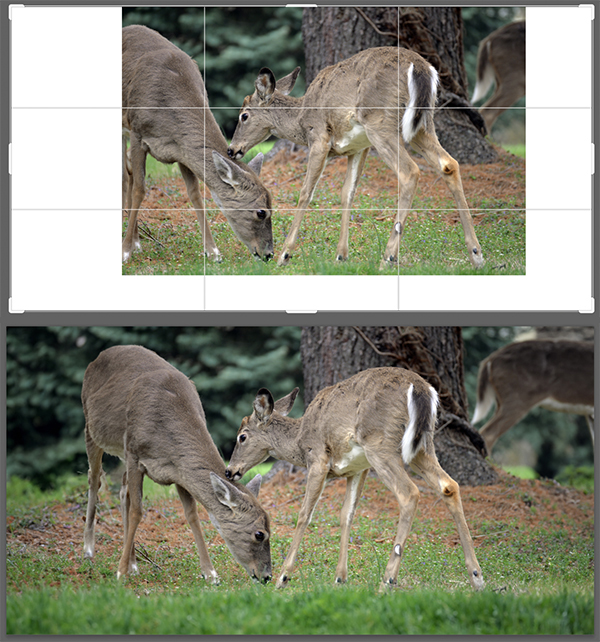 Generative Expand joins the popular Delete and Fill Selection and the Generative Fill features in Adobe Photoshop (beta) that's available with all Creative Cloud subscriptions, including trial versions. Start a free trial of Photoshop or update your Photoshop (beta) app to try these exciting new editing tools. You can watch a short video about Generative Expand here.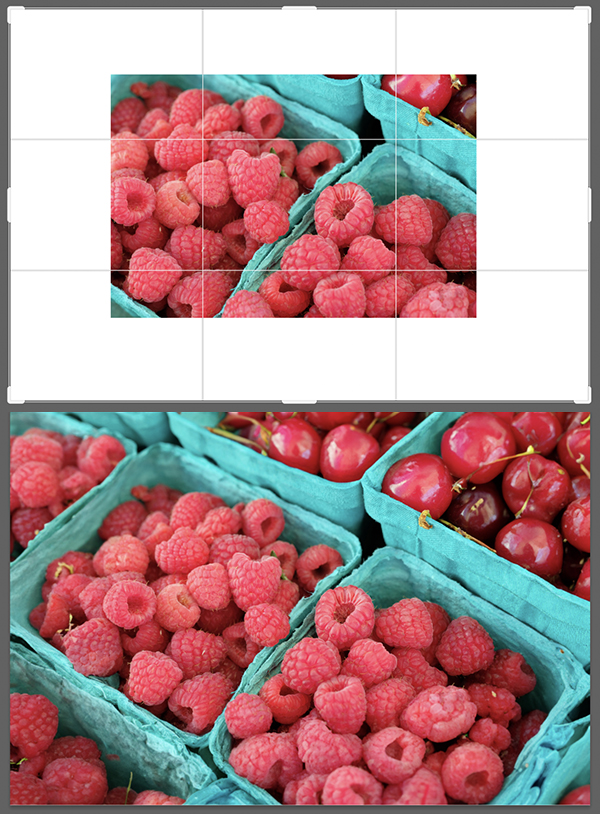 900 Million Images and Counting
Are these AI features popular? Since these gems were introduced in May of this year, Photoshop (beta) users have generated more than 900 million images. Adobe also announced that these Firefly-powered capabilities now support text prompts in more than 100 languages.
More Features Under Development
Adobe directly stated that here are more generative AI developments coming this fall. We'll try them and report our findings as the new features are added to Photoshop (beta). For access to the updated language prompts and Generative Expand, download a free trial of Photoshop or update your Photoshop (beta) app today.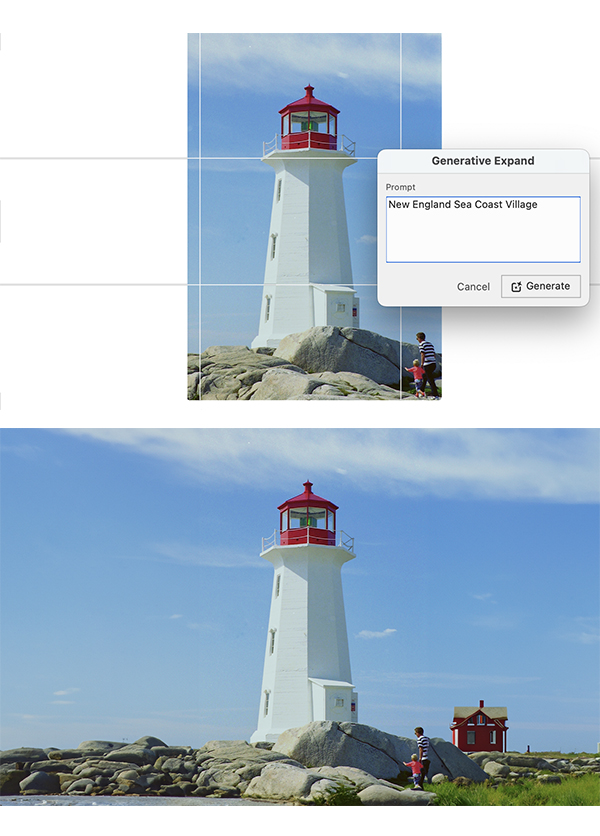 Conclusion?
Generative Expand is EASILY the most compelling feature I've ever encountered in an image editing app. Ever.
Over the past few months, AI has enhanced the world of image editing more than at any other time in history, but reaction from academics, scientists and imaging professionals has been divisive. Some say that the evolution is irrefutably positive. Others warn of the dangers of AI and its threat to creativity—and perhaps even humanity.
Three things are clear. AI-driven apps will continue to grow in power and worldwide acceptance.
Second, AI-powered image editing apps like Photoshop and Photoshop (beta) are enormously entertaining and boost user productivity; Adobe is clearly the leader in this arena.
Third, it's much too early to conclude whether AI is our salvation or our damnation.
If You Enjoyed This Article
Click here to choose from more than 500 reviews, how-to articles, quizzes, attempts at humor and other alleged insight into the world of photography written by yours truly.
Become a Member of the Shutterbug Community
Register for a free account. Sign up for our newsletter. Spend five minutes (or less) uploading your best shots once every week or so. Potentially become a Shutterbug Photo of the Day winner. Enjoy viewing the fantastic work being done by thousands of photographers all over the world—and add your images to the enduring collection.
—Jon Sienkiewicz
More Images Below