The New "Factor" Lights from Fotodiox Create Soft Beautiful Results with Adjustable Color Temperature
Fotodiox Pro has introduced an assortment of "Factor" lights that let you achieve studio-style results with no hot spots and a single, clean shadow. Designed for both spot illumination and area lighting, the Factor Series includes nine models in a variety of sizes and shapes.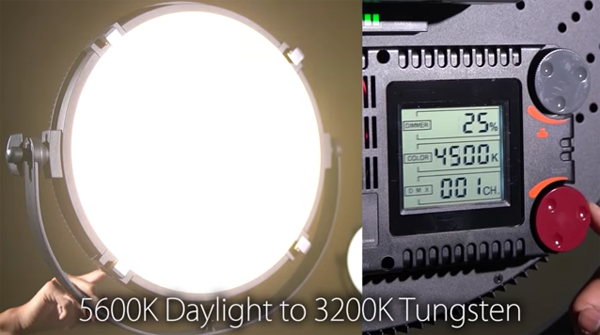 The high output LED lights run cool and deliver soft illumination for a variety of creative purposes. Best yet, all models offer fully adjustable color temperature from 5600K daylight to 3200K tungsten without sacrificing output.
Designed for both still photography and video, the new Fotodiox Factor lights run on AC or battery power and feature rugged all-metal construction. Their slim 1.5-inch profile makes them easy to position anywhere.
A variety of accessories, including honeycomb grids and masks, are available for the Factor lights which can be purchased individually or in kits at prices beginning at $660. You can find complete details on all Factor models on the Fotodiox Pro website where the lights are available for purchase.
In the meantime, watch the interesting demo video below to see what these innovative lights can do. And check out our earlier story on the Fotodiox PopSpot Fresnel lights that were introduced last month.