Is it Time to Give DRONE Photography a Try? Here Are 5 SIMPLE Tips (VIDEO)
Drone photographing is rapidly gaining in popularity among landscape photographers because of the unique perspective it provides for shooting outdoors. If you don't want to be left behind, check out the video below with five simple tips for getting started.
We regularly post landscape photography tutorials from British pro Nigel Danson. This episode is unique, in that the intro and some of the images were captured by a small drone hovering over his backyard. Danson's goal is to get you up to speed, by suggesting how to pick out a drone and help you get shooting in a hurry.
Danson's simple tips will prove very helpful for capturing both video and still images. He explains that he chose the popular DJI Mini 3 Pro drone because, "it's amazing for it's size and weight." Another advantage of this model is that it's quieter than most.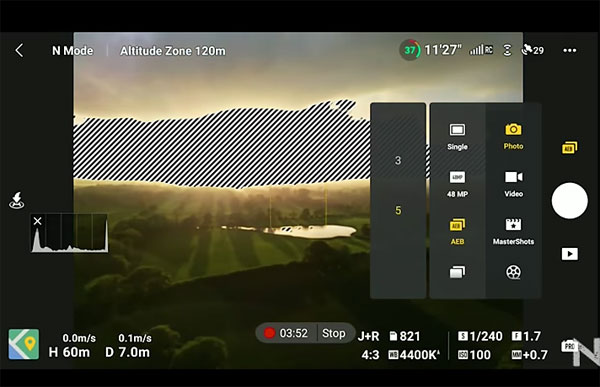 All you have to do after getting a drone is find an open field near where you live, and practice a bit using Danson's advice. But beware: once you get started with shooting from the sky, drone photography can become very addictive.
Danson can barely suppress his is excitement, as he says, "I'm absolutely blown away" by what he captured with his tiny, lightweight drone. And we are too, considering he made several impressive images while standing in his backyard—a necessity because he's recovering from back surgery and can't travel far.
The first thing you'll learn is really simple: Shoot a wide variety of images once your drone is in the air—rather than just capturing three or four shots like Danson did with his first drone. He encourages you to experiment with panorama photos, bracketed exposures, HDR images, and anything else that strikes your fancy.
Danson explains his methods for accomplishing the foregoing, how to choose the best locations when shooting from above, why a slight difference in altitude can make a big difference in your results, and much more.
If you've yet to purchase a drone, we suggest bookmarking this video, because sooner or later you'll want to scratch that itch.
If you're looking for tips on land-based nature photography, Danson's YouTube channel is a great place to start.
FEATURED VIDEO