Hahnemhle's Photo Rag Pearl 320 gsm; A Classic Photo Look In An Inkjet Paper
The digital trend these days seems to be film and silver halide print emulation. Not long ago we reviewed Alien Skin's Exposure software, which had push-button manipulation of digital images to make them look just as if they had been exposed on certain types of film. DxO's FilmPack, subject of a future review, offers similar image "looks." And at a recent photo trade show we met with more than one paper vendor who told us that their newest paper "looked and felt just like silver halide paper." If everybody thinks film and silver paper was so great, why have we gone down this digital road?


The truth is, it wasn't the look of film and silver paper that caused everyone to rush toward digital...it was what you could do with digital that you couldn't with film. The ease of use, the lack of chemical exposure, and the ability to nuance images on screen beyond what even the most experienced printer could provide in the darkroom (at least technically) all made desktop printing much more attractive than darkroom work. The look and feel of film and silver paper was pretty darn good, in fact, and that's why when paper companies look at the photographic market they seem to want to do everything they can to emulate the surface and weight of classic black and white papers. In fact, the look they seek is often on papers that are no longer available to silver printers--ironic, don't you think?
That's the aim, I believe, of the latest Photo Rag Pearl paper from Hahnemühle, part of the FineArt Inkjet Paper line. This 320 gsm paper (quite thick) has been described as having a "pearl" coat, although for me it's very much like a double-weight glossy "dried matte." This was a technique we used to take advantage of the double-weight (thus durable) glossy sharpness without a ferrotyped sheen. It was achieved by running the print through a drum dryer with the glossy face toward the cloth and not the ferrotyping plate. It was the preferred method and surface for fine art printers and the one I was taught, and later taught in a Masters Printing class at Parsons/New School in New York.

This new paper is composed of 100 percent cotton rag and is completely OBA free. OBA is Optical Brightening Agent, a type of material that was used extensively by silver paper makers to gyp you out of silver (and yes, I suppose keep the price of the paper reasonable) and give you the feeling of a silver-rich print. The only thing they didn't tell us was that the OBA stuff eventually faded, resulting in a really lousy-looking print, and that it even fluoresced when exposed to certain types of light, something that scanners can sometimes reveal. This OBA stuff was used quite extensively in RC silver papers, which also fade and crack pretty quickly on their own. In short, if you are nostalgic for silver papers in general I trust you are placing your sympathies with the right ones.
Tonal scale reproduction is very pleasing in this surface; it presents no hindrance to full highlight to shadow reproduction. Its weight makes for a durable paper, although many desktop printers will only feed this paper one sheet at a time.
All Photos © 2007, George Schaub, All Rights Reserved
As to longevity on this surface, it depends on the printer/ink combo in which you use it. I tested it with Epson's Stylus Pro 3800 (review available at www.shutterbug.com) and in dark storage it is probably a 200-year print. (If it isn't, let me know in 2207 and I'll refund the price of the magazine to you.) I downloaded the ICC profile from the Hahnemühle website and worked with a standard printer driver protocol in my MacBook Pro and Photoshop CS3. However, I did make some prints using the Epson Advanced Black and White setup, and was as pleased as I was with the straight paper profile. I also printed on the Epson Luster profile and found that it worked great as well.

The paper surface has that "glossy dried matte" sheen. There is no sense of "texture" in general and the weight is very pleasing to the touch, with a more "cottony" backing on the uncoated side. This coating certainly makes it easy to pick the side on which you should print. As far as overall look, the Epson 3800/Photo Rag Pearl combo yielded very rich prints that seemed expanded in the middle values. Highlights were warm due to the underlying warmth of the paper, which when placed to bright white bond paper had an almost yellowish cast. This cast is not as warm as the old warm-tone papers in a warm-tone developer, but is certainly not bright white.
Looking every bit like "glossy dried matte"
double-weight/heavyweight photo paper, the Photo Rag Pearl combines the crisp detail glossy provides with less reflective sheen.
The weight of the paper is such that I had to do single-sheet printing in the Epson 3800; the same would hold true for most desktop printers in the 13x19" size, the size I tested. In addition, you might be tempted to use matte black ink on this paper, as it has a sort of matte surface texture--don't. This is for photo black inks, which I found out after using matte black and getting unacceptable bronzing on the prints. This photo black choice means that you could use this paper on both pigment and dye inkjet printers. I did print some color images using the paper and they were fine.

If you want to print knockout, high-saturated color this is not the paper for it. But if you like your color on the subtle side with images to match, then the Photo Rag Pearl is definitely worthy of consideration. I printed mostly in black and white, in large part using images with deep, dark values and textural highlights. To say that it was a pleasure would be putting it mildly. It gave me the kick that the old Kodak Medalist double-weight glossy dried matte paper used to deliver in the darkroom--and for an inkjet paper to do that is quite a feat.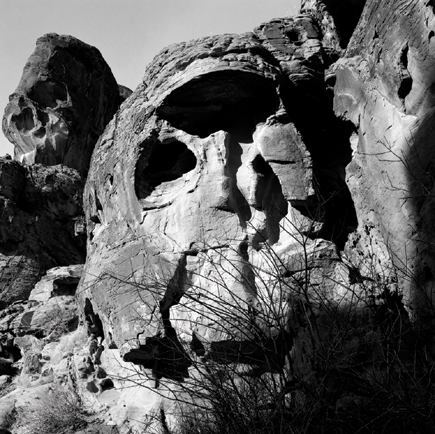 A critical aspect of art papers is how rich blacks and shadow areas reproduce. This also depends on ink laydown, of course, but prints made on the Photo Rag Pearl can produce deep, luxurious blacks.
Hanhnemühle's Photo Rag Pearl 320 gsm (heavyweight) is available in various cut sheet and roll sizes. For pricing, dealers, profiles, etc., please visit www.hahnemuhle.com. You can also write to Hahnemühle at 722 E. Calhoun St., Woodstock, IL 60098.
FEATURED VIDEO