Portrait Power: My Favorite Lenses For Weddings, Portraits, & Boudoir Photography
The reality is you can make portraits using any lens but most photographers will tell you the ideal portrait lens has a focal length in the range of 85-135mm. The first dedicated portrait lens was the 150mm f/3.3 Petzval developed in 1840, which had a 30-degree angle of view and was considerably faster than lenses of the period. It was so legendary that Lomography recently produced a new version for Canon EF- and Nikon F-mount cameras that costs $599.
Images made with this new Petzval lens are sharp in the center with narrow depth of field, strong color saturation, and vignetting. Because of a characteristic swirly bokeh, it's perfect when you want your subject to be the center of attention. Like the original, it's built from brass but is available in black for $100 more. The lens is manufactured by Zenit in Russia and while their name begins with a "Z," it isn't quite the same as Zeiss. Nevertheless, nostalgia aficionados (and that includes me) should love this lens.
For a typical head-and-shoulders portrait, the field of view for lenses in the 85-135mm range provides a flattening perspective. Using wider-angle lenses can get you close to the subject but will create a larger nose and smaller ears on the subject because of the perspective distortion. It's a look that some photographers find trendy these days but it won't, generally, produce salable results. Longer lenses from 200-400mm produce dramatic and flattering results but require lots of space to shoot and make communicating with the subject, a key ingredient in a successful portrait session, problematical.
Almost everybody who makes lenses also makes one for portraiture with a drift away from prime lenses toward zooms, with a portrait focal length hidden in there somewhere, making them useful for studio, location, and wedding photography.
Mirrorless Camera Lenses For Portraits
Mirrorless cameras, especially those using the Micro Four Thirds standard, not only offer an extensive array of lenses for this format but also give mirrorless shooters a feast of riches in portrait optics.
Panasonic's Lumix G Leica DG Nocticron 42.5mm f/1.2 ASPH Power O.I.S. lens has an 85mm equivalent field of view and a fast aperture well suited for low-light portraiture, especially boudoir. An extra-low dispersion element and an ultrahigh refractive index element provide increased contrast and sharpness. Two aspherical elements suppress spherical aberration and distortion and the Nano Surface Coating minimizes reflections. At a Leica-like price of $1,597, the lens has optical image stabilization, a 67mm filter size, and focuses at 1.6 feet.
If you prefer a zoom, the Lumix G Vario 35-100mm f/2.8 (70-200mm equivalent) is fast and loud ($1,497). An ultra extra-low dispersion element and two ED elements minimize chromatic aberration and distortion. It's optically stabilized and internal focusing makes for a compact (3.9 inches) and lightweight (12.7 ounces) lens that should be useful for event and wedding photographers, too.
Tamron's 14-150mm Di III, which I tested for the November 2014 issue of Shutterbug, has one LD element, two AD elements, two molded-glass aspherical elements, and one hybrid aspherical element to reduce chromatic aberrations and improve image sharpness, clarity, and color fidelity. It covers an equivalent focal length range of 28-300mm so it's a versatile choice for wedding photographers.
My go-to and affordable ($399) portrait lens for this format is an Olympus M.Zuiko Digital 45mm f/1.8 lens that produces a 90mm equivalent field of view. No image stabilization is required since it's built into all Olympus Micro Four Thirds bodies. Like many Olympus lenses, the lens hood is optional ($27). The Olympus M.Zuiko Digital 40-150mm f/2.8 lens is hefty (1.7 pounds) and pricey ($1,499) and may be a bit long for general portraiture but its constant aperture and close focusing (20 inches) make it useful for pro fashion, runway, editorial, and wedding use. It's dust, splash, and freezeproof and a sliding lens hood is provided.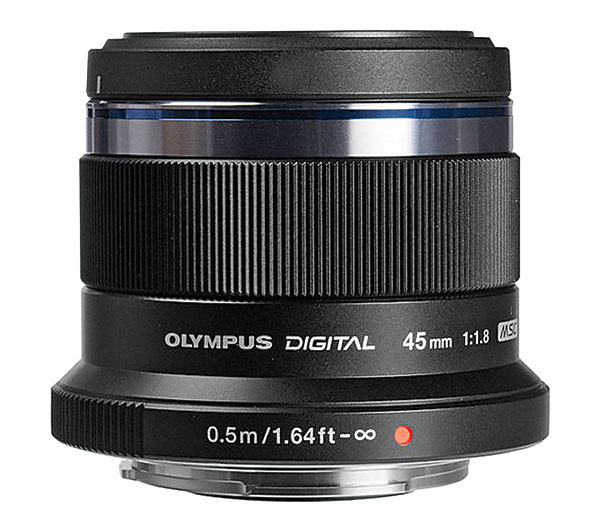 Sigma makes several prime lenses for Micro Four Thirds, including the 19mm f/2.8 and 30mm f/2.8 (60mm equivalent), and while the latter is shorter than ideal, I liked its build quality and price ($199) during limited studio testing. The 60mm f/2.8 (120mm equivalent) is also available for Sony E mount and features special low dispersion glass to minimize axial and transverse chromatic aberration and glass mold aspherical elements to minimize coma.
Lenses For Wedding Portraits
Wedding photography is all about making portraits of individuals and groups under all kinds of conditions, so you'll need a zoom lens with a wide focal length range, such as Nikon's AF-S DX Nikkor 18-300mm f/3.5-6.3G ED VR. This $899 lens provides an equivalent angle of view of 27-450mm and contains 16 optical elements in 12 groups, including three aspherical and three extra-low dispersion glass elements for maximum contrast while minimizing flare and ghosting. Its Silent Wave Motor delivers fast, quiet autofocusing and internal focusing makes it compact while a seven-rounded-blade diaphragm produces attractive background blur to make bokeh enthusiasts happy.
Looking for an alternative? Tamron's 28-300mm f/3.5-6.3 Di VC PZD lens is available for Sony and Canon cameras as well as Nikon full-frame SLRs. It's the same length (3.8 inches), has the same filter size (67mm), and is slightly lighter at 19 ounces. At $850, it's also slightly less expensive than the Nikon. (Check out Shutterbug.com for my review.)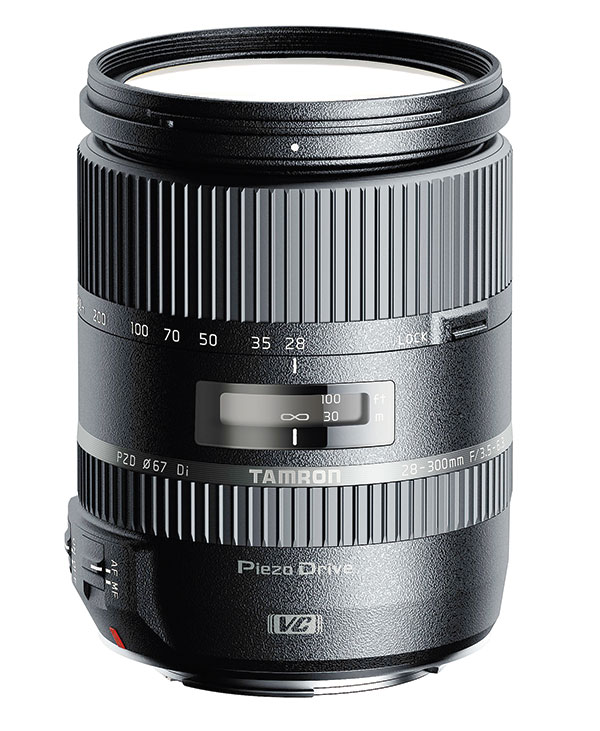 When asked about his favorite portrait lenses, Nikon shooter Cliff Lawson (www.clifflawsonphotography.com), one of the finest high school senior photographers in the Rocky Mountain West, told me his choice was the AF-S Nikkor 70-200mm f/2.8G ED VR II. It has seven extra-low dispersion lens elements to minimize chromatic aberrations and Nano Crystal Coating to reduce ghosting and flare. It's a hefty lens in price ($2,399) and size (3.39 pounds) and when mounted on a D800 makes a substantial package. So, it's no surprise that Lawson shoots this combination on a tripod and uses a long cable release to get close to his subjects to make his remarkable portraits.
An alternative is Tokina's AT-X 70-200mm f/4 PRO FX VCM-S lens for Nikon that has a ring-shaped ultrasonic autofocus motor and works with cameras with full-sized or APS-C sensors. The lens has Tokina's proprietary Vibration Correction Module that permits up to three stops of image stabilization, reducing the affect of camera shake when a tripod or monopod can't be used. The optics use three super-low dispersion glass elements to correct for chromatic aberrations. The lens weighs 2.16 pounds and costs $999.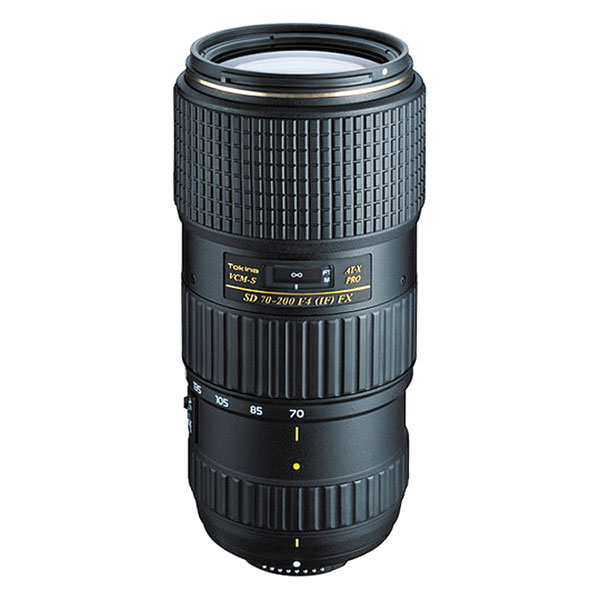 The Canon equivalent is the EF 70-200mm f/2.8L IS II USM, which has one fluorite and five ultra-low dispersion optical elements for sharpness and reduced aberrations. Weighty (3.28 pounds) and pricey ($2,299), it's also white like the ones used by sports shooters at NFL games. Me? I like shooting with the tried and true Canon EF 85mm f/1.8 USM indoors and for available light portraits. For outdoor portraits, I prefer the highly underrated but wonderfully useful Canon EF 135mm f/2.8 with Softfocus.
While a little heavy on the long end, Canon's new EF 100-400mm f/4.5-5.6L II USM lens features three image stabilization modes—standard, panning, and during exposure only. It has Air Sphere Coating to reduce backlit flaring as well as a nine-bladed circular aperture Electro-Magnetic Diaphragm for enhanced bokeh. The lens uses one fluorite element and one ultra-low dispersion element to correct chromatic aberrations throughout the zoom range. Priced at $2,199, it's equipped with a tripod mount, which can be removed to reduce weight during handheld operation.
Lenses For Intimate Portraiture
Instead of "boudoir" I prefer the term "intimate portraiture" because I think it captures the essence of the genre's style. Australian photographer Matt Granger (www.mattgranger.com) also uses this term so let's hope it's a trend. Fast lenses for this kind of photography need to cover the traditional portrait focal lengths but zooms let you capture part of the surroundings, making this genre more related to environmental than traditional studio portraits.
Sigma's 24-105mm f/4 DG has the advantage of a practical focal length range and a reasonable and constant aperture that combined with image stabilization make it a practical wedding tool, too. FLD and SLD glass elements compensate for aberrations, distortion, and curvature and the use of Thermally Composite Material reduces size and weight. The lens weighs 31.2 oz, which may not be that featherweight but maybe is for this focal length range and aperture. By comparison, a Nikon 24-120mm weighs 1.47 lbs, has a 77mm filter size, and costs $1299, compared to the Sigma's 82mm filter size and $899 price.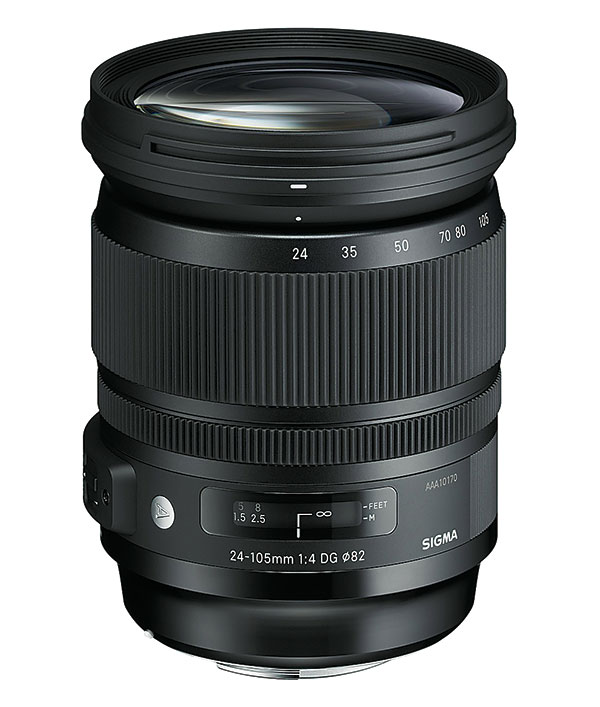 Lenses like Canon's EF 24-105mm f/3.5-5.6 IS STM use a stepping motor for smooth, quiet AF and tracking while shooting video and if somebody is not already making boudoir videos, I'd be surprised. The lens uses two aspherical elements and a UD element along with coatings to reduce ghosting and flare but use the optional ($40) EW-83M lens hood to be sure. It has a seven-bladed circular diaphragm for pleasant bokeh and built-in image stabilization provides up to four stops of compensation. While f/3.5 is not all that fast, shooting wide open and at high, noisy ISOs creates the perfect mood for this genre.
A prime lens is useful for boudoir photography as well and for members of the "price is no object club" the manual focusing Zeiss Otus 85mm f/1.4 Apo Planar is available for Canon EOS and Nikon SLRs. Because it's an apochromat, chromatic aberrations are corrected with elements of special glass with anomalous partial dispersion. Weighing 2.6 pounds and measuring 5.4 inches long, it has a filter size of 86mm. Priced at $4,490, this is a serious piece of glass for photographers who want to shoot the very best and don't care about schlepping something this large. Otus, in case you're wondering, is a giant in Greek mythology.
Contacts
Canon: www.usa.canon.com
Kenko Tokina USA, Inc.: www.kenkotokinausa.com
Lomography (Petzval): http://microsites.lomography.com/petzval-lens/
Nikon: www.nikonusa.com
Olympus: www.olympusamerica.com
Panasonic: http://shop.panasonic.com
Sigma: www.sigmaphoto.com
Tamron: www.tamron-usa.com
Zeiss: www.zeiss.com
Product shots courtesy of the respective companies.
FEATURED VIDEO