5 Photo Accessories Worthy of Consuming Your Tax Refund Check
There's something here for everyone this week. We look at a retro tripod from a famous filter maker, a messenger bag from a famous tripod maker, a lens case from my favorite photo backpack maker and a new circular polarizing filter from a not-so-famous accessory maker—plus a knockout protective case for your MacBook.
1. Urban Armor Gear (UAG) MacBook Pro Case
Designed to protect Apple's fourth generation MacBook Pro 13 and 15 inch laptops (with or without the Touch Bar) this stylish new protective case from UAG meets military drop-test standard (MIL-STD 810G 516.6). It features an impact-resistant hard shell case with integrated skid plates and generous cooling vents to prevent overheating. MSRP is $79.
You may remember we gave rave reviews to UAG's Metropolis Series tablet case last December. This baby is on the same order and looks even more protective. The thing about an armored computer case is that you don't need it—until you need it. And then you really need it.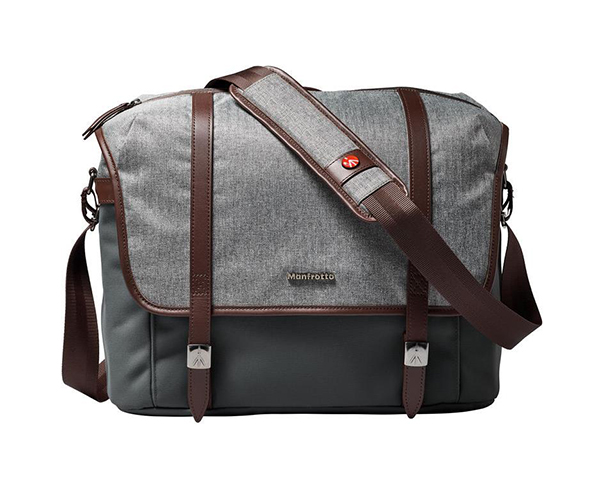 2. Manfrotto Windsor Messenger Bag
How could you not love a photo messenger bag that doesn't look photo at all? It's covert, and hugs your side without telling the world it's full of cameras.
Built to handle a DSLR with a 70-200mm f/2.8 zoom attached, two or three more lenses and a 15-inch notebook computer, the Manfrotto Windsor is as handsome as it is functional. The gray tweed exterior is waterproof and is trimmed with genuine leather. Inside you'll find a luxurious, expensive-looking lining and what may possibly be the most comfortable partition dividers I've ever worked with. In a word, this bag is classy. MSRP is $139.
3. Sirui Ultra Slim S-Pro Nano MC Circular Polarizer Filter
If the name Sirui (pronounced "sue ray") is unfamiliar to you, it probably won't be for long. Sirui also manufactures and markets tripods, ball heads, photo backpacks and shoulder bags, quick release tripod plates and some other related accessories. They are located in Zhongshan City, Guangdong Province, China.
The Sirui S-Pro circular polarizer is very thin—only 3.8mm—and that prevents vignetting even on the widest of wideangle lenses. They're made from Schott Plate Glass B270 (more about Schott below) and fitted with a non-binding laboratory grade aluminum mount. CPL is available in 67, 77 and 82mm sizes. Product is reaching dealers' shelves just as this is being written, and pricing information is not yet available.
I have been fortunate to be able to use an early sample and I am quite impressed by the build quality. I was blown away by the incredibly secure and protective packaging. Both sides of the CPL filter were protected by clear vinyl shields—something I've never seen on photo filters. Expect to see a full review of Sirui's other filters soon in the column.
More about Schott: Schott Corporation is solely owned by the Carl Zeiss Foundation. They employ approximately 2,000 people in the US alone and more than 15,000 people worldwide, and have sales of approximately $2.21 billion. Schott produces glass used in an extremely wide array of industries, from filters for tanning beds to ampoules for injectable medicine, mirror substrates for large segmented and monolithic astronomical telescopes and photography applications. The Schott name is synonymous with high quality glass.
4. Peak Design Range Pouch Lens Holster
As we've come to expect from Peak Design, the Range Pouch is unlike and lens case you've ever seen. It's essentially flat when empty and includes an inner flap that allows you to pack two lenses instead of just one. It can be worn from the belt via a very sturdy fastener or you can attach any Peak Design strap to the integral Anchor attachment points.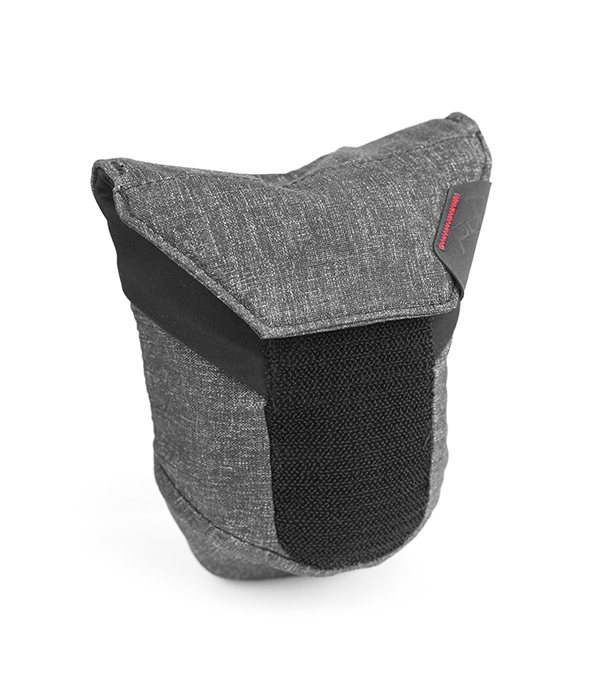 The Peak Design Range Pouch comes in small, medium and large sizes at MSRPs of $35, $39 and $49 respectively. I've been using a medium Range Pouch for a little over a month and I've found it to be very functional—although I'm not really into wearing lens cases on my belt. I wish Peak Design had envisioned the Range Pouch to be an accessory attachment for their photo backpack or Everyday Messenger.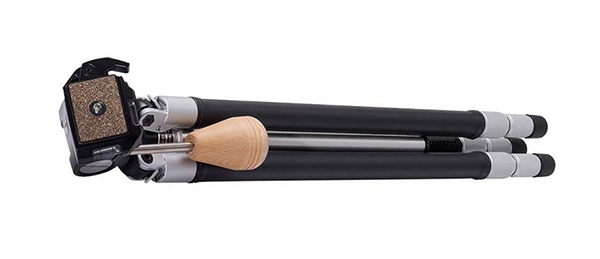 5. Cokin Riviera Classic Tripod
Move over Fujifilm X-Pro2, Olympus Pen F and all the other cameras with classic, retro design. Cokin, the creative filter maker par excellence, has jumped into the retro category with all three feet—the three feet of the Riviera Classic tripod, that is. Assembled from milled aluminum and stainless steel, the Riviera Classic features leather-wrapped legs and a wooden knob on the main adjustment arm. Not just any wood, mind you, the knob is made of Iroko wood and is handcrafted by Atelier Farol at La Rochelle, France.
It's a real tripod, so don't let its good looks fool you. It's the child of a joint effort between Cokin an Slik, one of the world's most renowned tripod manufacturers. Maximum operating height is 63 inches and folded length is just under two feet. It weighs 3.4 pounds and will support up to 11 pounds. The Cokin Riviera Classic Tripod is available today for $399.
—Jon Sienkiewicz
FEATURED VIDEO