Canon EOS R6 Camera Review
One of the latest additions to Canon's full-frame mirrorless line, the 20-megapixel Canon EOS R6 ($2,499, body only) is the lower resolution sibling to the 45MP EOS R5 but offers many of the same features as the more expensive ($3,899) model. The Canon EOS R6 is equipped with the same excellent in body image stabilization (IBIS) as the R5, speedy autofocus and all-around solid performance. A ton of advanced features adds to the Canon R6's many attributes, enhancing its appeal to enthusiasts, semi-pros and professional photographers alike.
I recently spent some time testing the Canon R6, which can shoot photos at 12 frames per second with a mechanical shutter and record 4K video at up to 60p. Read what I thought about the "little brother" to the R5 in this Canon EOS R6 camera review.
Camera Build, Layout and Handling
The Canon EOS R6's camera body is well built and weather- and dust-resistant, albeit to a slightly lesser extent than the EOS R5. At 5.45 x 3.84 x 3.48 inches and approximately 1.5 pounds—with battery and SD memory card—the R6 is large enough to offset longer lenses, such as the kit 24-105mm f/4 IS USM, without being overly bulky. And, the Canon R6's nicely designed grip provides a solid handhold, although you'll need a strong forearm to shoot one-handed.
The Canon R6's 3.69-million dot electronic viewfinder (EVF) offers approximately 100% coverage, a bright, clear view and provides a long list of data for quick reference. A couple of the R6's viewfinder features were especially handy during testing. For one, I really liked enabling the vertical display option which positions shooting information at the bottom of the EVF when shooting in portrait mode. Users can also opt to disable image review in the EVF.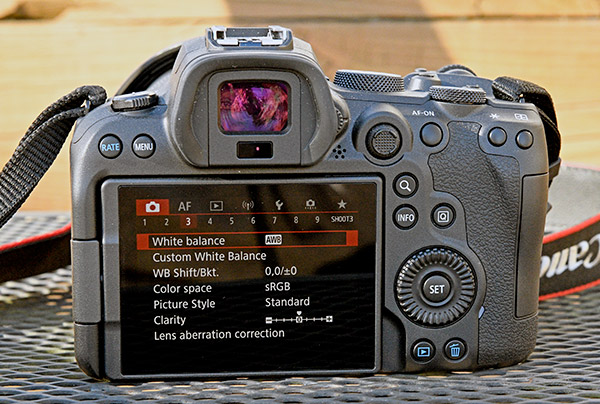 Like its EVF, the Canon R6's 1.62-million dot, 3-inch rear LCD screen offers approximately 100% coverage and is bright and clear. Fully articulated for flexible shooting, the R6's vari-angle touchscreen was responsive and highly functional. From selecting a focus point to enabling a touch shutter, users can also navigate menus and review images with a simple tap or swipe of a finger.
Physical controls are within easy reach on the Canon R6 and buttons and dials are highly customizable. It's possible to set up the camera for your personal preferences and rarely have to venture into a menu. Since there's no direct ISO button, for example, I set the Quick Control Dial 2 to adjust light sensitivity, which makes it quick and easy to change ISO under changing lighting conditions.
Having a small on/off dial on the top left of the camera is more convenient than I imagined and those who are used to standard mode dials will happily move through shooting modes with the Canon R6. A joystick for adjusting focus points and navigating menus is a welcome addition.
Other remaining dials and buttons are fairly standard, as is the Canon R6's menu system so users will get up and running with this camera with little effort. The only caveat is that getting to know and implementing some of the R6's many features, including 4K video, may require some exploration above and beyond the basics.
There's no built-in flash but the Canon R6 does come with a hotshoe for attaching an external flash. In addition to the camera's dual card slots, which both support UHS-II SD cards, the Canon R6 is equipped with USB Type-C, HDMI micro and microphone and headphone ports. A wall charger is included but an optional USB power adapter can be used to charge the camera as well.
Features and Performance
For most types of photographers, the Canon R6 has the features you'd expect from this class of camera such as multiple Picture Styles, the ability to tweak and customize those Styles, Exposure Simulation and more. Additionally, you'll find options for multiple exposures, HDR mode, interval/time lapse shooting and focus bracketing along with 4K video capture, which can be recorded internally up to 60fps. Of course, with the camera's Wi-Fi and Bluetooth, you can shoot remotely and transfer images via a smart device and the Canon app.
Overall performance is one of the Canon R6's strong suits—from image stabilization to autofocus and pretty much everything in between.
The EOS R6 and the R5 are the first Canon cameras to include in-body image stabilization. Canon estimates its 5-axis in-body image stabilization compensates for up to 8 stops and although users no longer have to rely on IS RF lenses for stabilization, the two work well together. While I tend to err on the side of higher shutter speeds, combining the camera's IBIS and the IS 24-105mm lens, I was able to grab some sharply focus shots handheld at 1/20th second.
Also introduced on these two cameras is the latest version of Canon's outstanding Dual Pixel CMOS AF II for accurate and fast autofocus. The technology makes good use of almost 100% of the AF area. Tracking is equally effective and includes special options for humans and animals—including dogs, cats and even birds. Our dog is too senior to hit the top speed of a puppy but the Canon R6 did a good job tracking him as he trotted towards me.
Canon's autofocus menus can be a little intimidating at first because they offer so many options but once you dig into them, you'll find that they're incredibly useful. For continuous autofocus, Canon offers four "cases" (sort of like presets) that match a subject's movements. While there's an Auto setting and "Case 1" is a general setting that applies to a variety of situations, "Case 4" is for subjects that accelerate or decelerate quickly. Users can then adjust both the tracking sensitivity and accelerate/decelerate tracking to suit individual shooting situations.
At up to 12fps using the mechanical shutter and as fast as 20fps with the electronic shutter, the Canon R6's continuous shooting speed is fast enough to capture just about any fast-moving subject. Set to high speed +, the R6's buffer held close to 100 RAW/JPEG L image files; more when the continuous shooting speed was set a little slower. You'll have to wait a relatively short time before shooting again while the images are written to the card, though, since no functions are available during this time.
Battery life is a little disappointing at 360 shots with the new LP-E6NH battery but an optional battery grip (BG-R10; $350) is available. The grip holds two battery packs including the new LP-E6NH as well as the older LP-E6N and LP-E6 batteries.
Image Quality
Pleasing colors and good saturation marked the Canon R6's images, even when shooting in the Standard Picture Style. Color accuracy was consistent, even when shooting the often difficult to match orange/yellow/reds of marigold flowers.
When shooting mostly in manual mode, the Canon R6's exposure meter and various metering modes provided exposures that were almost always spot on. And, in all but the highest contrast shots, the EOS R6 managed to hang on to details in both highlights and shadows with ease.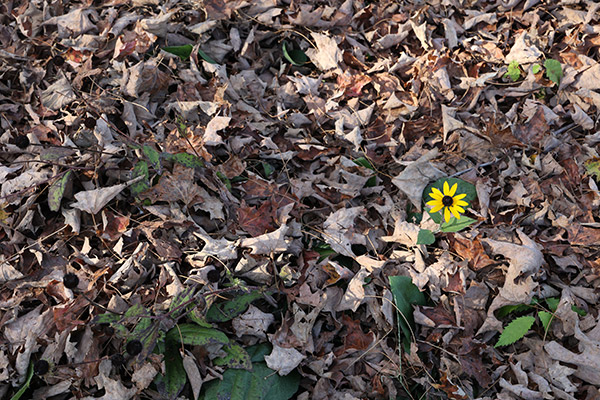 The Canon R6 offers a solid ISO range from 100-102400 (expandable to a low of 50 and a high of 204800). Although I usually disable in-camera noise reduction, the EOS R6's high ISO noise reduction did a good job at keeping image noise at a minimum. Images shot at up to ISO 12,800 were generally clean and maintained good detail.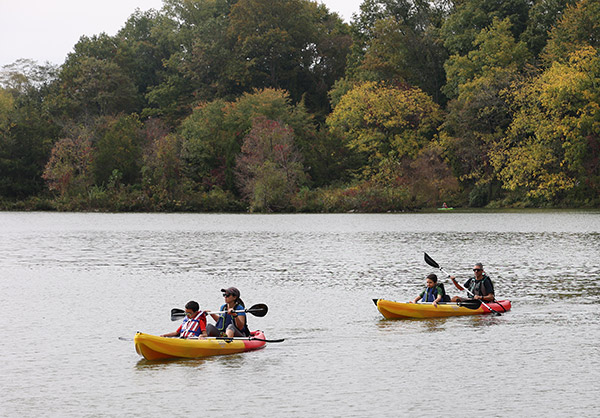 Conclusion
Don't let the Canon EOS R6's 20MP resolution dissuade you from looking seriously at this full-frame, mirrorless camera. The megapixel war is over and if it's still raging in your mind, it shouldn't be. Realistically, you rarely need more than 20MP to make great prints and while its R5 sibling offers more than twice the resolution and 8K video, for example, the EOS R6 is a highly capable camera that delivers on all counts. From features to image quality and performance—the Canon R6 is a solid bet. And it costs a lot less money.
P.S. If you're a Canon shooter and have a set of EF lenses, just pick up the EF-EOS R Mount Adapter ($100) or the EF-EOS R Control Ring Mount Adapter ($200) so you don't have to buy a whole new set of lenses.
Pros
+ Great image quality
+ Solid AF and tracking performance
+ Excellent feature set
Cons
- Somewhat disappointing battery life
- Larger and heavier than some other full frame mirrorless models
Canon EOS R6 Pricing
Buy the Canon EOS R6 (body only) on Amazon for $2,499.
(As an Amazon Associate, Shutterbug earns from qualifying purchases linked in this story.)
FEATURED VIDEO