Canon EF 100mm f/2.8L Macro IS USM Lens Review: Up Close & Personal with a Classic Canon Macro
"The trick to forgetting the big picture is to look at everything close-up." — Chuck Palahniuk
The classic definition of macro photography is that the image projected onto the digital sensor (or film plane) should be the same size as the subject. With a 1:1 ratio, a DSLR with a full-frame chip should be able to produce life-size magnification and focus on an area as small as 24x36mm.
But manufacturers sometimes describe a lens's close-focusing capabilities as "macro" even if it doesn't meet that definition, and over time the term has come to mean focusing on a subject close enough so the image is life-size or larger when viewing a 4x6-inch print. If you do the math, this only requires a magnification ratio of approximately 1:4.
On the other hand, Canon's EF 100mm f/2.8L Macro IS USM lens ($899) allows for continuous focusing down to true 1:1 life-size magnification. Optional extension tubes, such as Canon's EF 25 II ($139) and EF 12 II ($82), can increase this ratio for greater magnification and when combined with the lens's normal 12-inch minimum focus distance, make it ideal for photographing your favorite insects.
Design & Features
The EF 100mm f/2.8L Macro IS USM lens has what Canon calls "Hybrid Optical Image Stabilization," which uses a vibration gyro and acceleration sensor to compensate for up to four stops of both angular and shift movement. This is useful in a macro lens because at close-focusing limits even tiny movements are greatly amplified.
Usually this means having to use a tripod but the Canon EF 100mm f/2.8L's image stabilization is so good that all the images I made with it were hand-held and sharp. To activate image stabilization the lens has a single position On/Off switch located just below the inevitable AF/MF selector.
For fast autofocus, the Canon 100mm f/2.8L Macro IS lens uses an ultrasonic focus motor (USM) and has manual focus override for quick focus touch-ups. A range-limiting switch is another one of the controls on the lens barrel and has settings for controlling the AF range from one to 1.6 feet, 1.6 feet to infinity, and one foot to infinity.
The Canon 100mm f/2.8L Macro IS lens design uses internal focusing so the barrel doesn't extend while focusing, so you won't scare any katydids (Tettigoniidae) during close-up shooting. That feature also makes it possible to use a polarizing filter without any orientation problems.
The Canon 100mm f/2.8L Macro IS lens uses 67mm filters and when shooting in environmentally challenging areas, you might want to add Canon's Protector Filter ($49). The ruggedly made ET-73 lens hood that's included offers additional protection.
The Canon EF 100mm f/2.8L Macro IS USM lens is compatible with the optional Tripod Mount Ring D Collar ($172) and MR-14EX II Macro Ring Lite ($549) that I've found indispensable for photographing butterflies. Tip: While the ring light theoretically provides TTL exposures, I've found that when working in butterfly-friendly environments shooting using manual exposures produces better results.
Real-World Testing
The Canon EF 100mm f/2.8L Macro IS USM lens is dust- and moisture-resistant but I was unable to discover an operating temperature range, which used to be a de rigueur specification for every company's lenses. A Canon representative told me he assumed it would be "similar to EOS cameras, released at about the same time as the lens, which would be 32 to 104 degrees."
My informal testing at subfreezing temperatures showed that it performed (better than me) without a hitch at 26 degrees. Antarctic trekkers might want to check with Canon Professional Services (cps.usa.canon.com) before making the trip.
At 1.38 pounds, the Canon 100mm f/2.8L Macro IS USM is not a lightweight, especially when combined with a full-frame DSLR, but I became acclimated to the weight faster than I might have guessed. By comparison, Nikon's AF-S VR Micro-Nikkor 105mm f/2.8G IF-ED lens ($896) weighs 1.58 pounds. On the other hand, Canon's EF 100mm f/2.8 Macro USM lens ($599) weighs 1.28 pounds and also uses 58mm filters. Image stabilization doesn't seem to add much weight and that latter lens might be an option if your budget is stretched and you really, really need a macro lens.
Another reason macro lenses in the 90-100mm range are useful for close-up work is because their longer (than normal) focal lengths prevent you from getting too close to your subjects while maintaining a sufficient distance for adequate lighting, keeping your shadow out of the picture while maintaining subject size. Lenses like the Canon EF 100mm f/2.8L Macro IS USM are also useful for general photography when a 100mm might be just the focal length that you need.
While in Parker, Colorado, I went to my standard wall of well-laid bricks and did some lens testing shooting with the full-frame Canon EOS 5D. At the f/8 sweet spot, the lens was crisp edge to edge with no vignetting or observable distortion. At f/2.8, the lens remained sharp from edge to edge but there is slight vignetting in the corners that disappears by the time you get to f/8. That said, what was noticeable was a lack of observable distortion and this lens's remarkable sharpness.
This longer focal length advantage came in handy when photographing a Lego minifigure, which I did as a shout-out to Shutterbug reader Kris Nelson, who along with his son, Christian, follow me on Instagram (@joefarace). Kris gave his son a Canon EF 100mm f/2.8L Macro IS USM lens to photograph his Lego collection. Lego minifigs are 40mm tall so I easily filled the 24x36 frame with the tiny figure shown in the illustration, but the lens was easily capable of photographing even closer, down to the 1:1 ratio in the specifications.
The main thing to keep in mind at these really close-focusing distances is that depth of field is measured in millimeters. When asked, a Canon representative told me that when shooting tiny objects like the minifigure at close to the f/8 sweet spot, depth of field would be (approximately) 1mm in front and a little over 1mm behind the subject, so there's not a lot of wiggle room, which I think is obvious when looking at the photograph.
Almost every company that makes lenses for macro photography also manufactures lenses with similar focal lengths for portraiture. However, it's the point where these two different lens types intersect that's interesting because owning a 100mm macro lens amounts to having two (or more) lenses in one.
With a nine-bladed diaphragm producing a circular aperture, it should produce nice bokeh for portraits, especially when shooting outdoors. Indoors, what surprised me most when photographing a model in my small 11x15-foot home studio was how well the 100mm focal length performed cropping-wise in this limited space. I expected only to be able to make a headshot but easily shot three-quarter length poses with no trouble, while headshots were a slam dunk.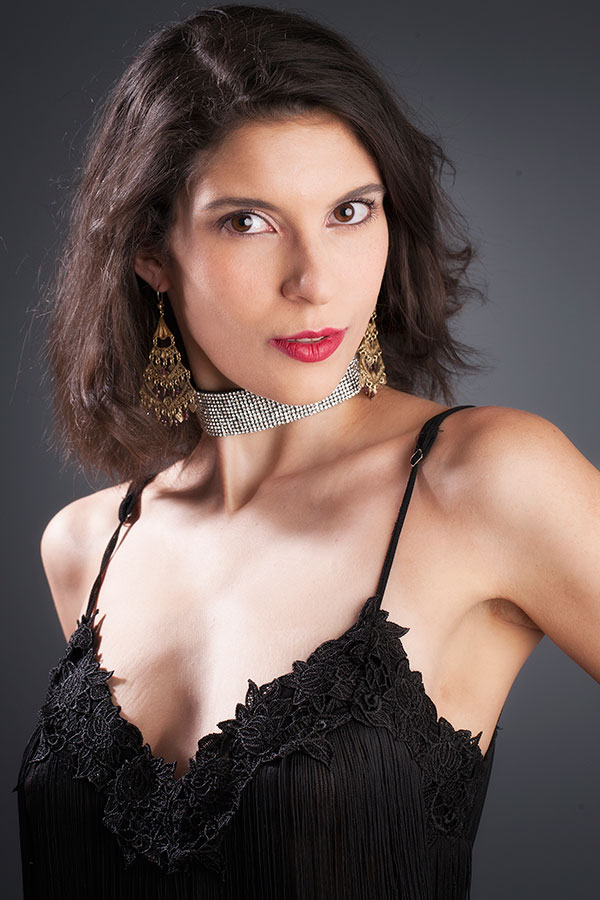 Conclusion
If you like to photograph small things, such as stamps, coins, butterflies, bugs, maybe even hummingbirds or toy trains like me, adding the Canon EF 100mm f/2.8L Macro IS USM lens to your system is a must. However, if you also shoot portraits, this macro lens is very useful as well, making it a great twofer. As an L-series lens, the tank-like and weatherproof construction, along with superb optical design, make Canon's EF 100mm f/2.8L Macro IS USM lens perhaps the best built, sharpest optic available for any EOS DSLR.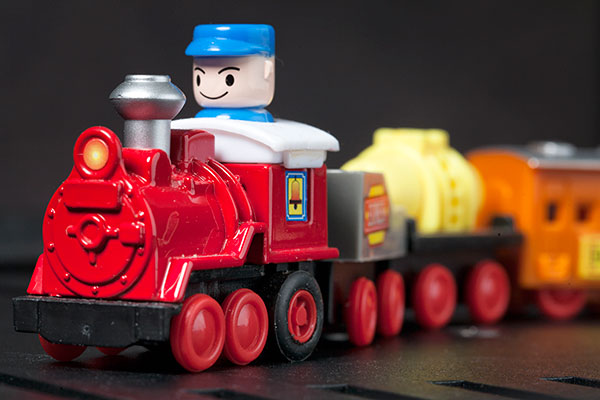 Joe Farace has been shooting with Canon SLRs since the EOS 650 film camera was introduced in 1987, switching to DSLRs when the 6MP EOS D60—not the 60D, which he currently shoots—was launched in 2002. He enjoys the versatility of the long focal length macro lens, allowing him to shoot everything from true macro images to portraiture and even automobile photographs. Information about the specific equipment that he uses to create images for Shutterbug and his personal photography can be found on his websites, joefarace.com and joefaraceshootscars.com.
FEATURED VIDEO