Canadian Couple Takes Photo Team to Iceland for the Most Epic Wedding Photographs Ever
Canadians Cici and Clement were not only serious about each other, they were so serious about their wedding photos they hired Life Studios, Inc. of Vancouver to join them in Iceland to document the nuptials. And the resulting images are breathtaking.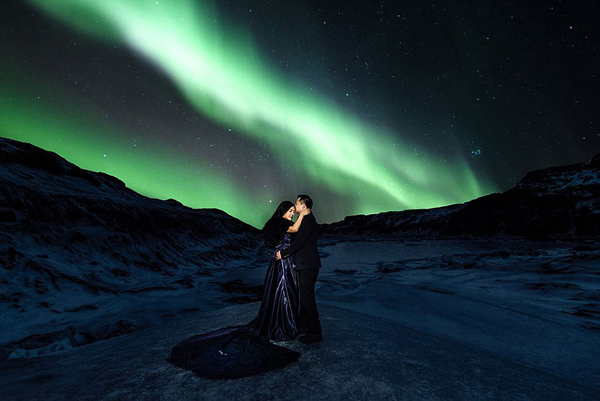 After a creative meeting with the folks at Life Studios, Inc, a boutique cinematography/photography studio, they formulated a plan to capture the event on the glaciers and inside the caves in Iceland. The crew devoted a week to the shoot, "inspired by the notion of capturing young love and extraordinary luxury in the most unlike of locals—the Far North."
The team included two cinematographers, two photographers, and an experienced tour guide. Beautiful Iceland supplied the rest—steaming volcanic caves, black sandy beaches, stunning arctic waterfalls, and even the magical Northern Lights.
Obviously a shoot like this is beyond the means of most newlyweds, and the budget for this project has not been revealed. Suffice to say, this is about as exotic a wedding shoot as you'll ever see.
You can read more about this excursion on the Daily Mail, and see more work by Life Studios, Inc. on their website. Be sure to watch the video below.