Camera & Lens Skins and Other Sticky Camera Things Mark the End of the Dull Camera
We started looking for DIY skins for cameras and lenses and discovered a literal treasure trove of sticky things that are camera-related, at least remotely. We limited our search to AliExpress, an online merchant with whom we have had sporadic success. We think you'll like some or all of them, so we're sharing our findings here.
Camera Stickers
We start with stickers that bear the likenesses of various cameras, including an authentic-looking Nikon Photomic FTn. Stick them on notebooks, laptops, alimony checks, etc. We bet some creative person will figure out a way to laminate them onto thin sheets of Lexan and turn them into lapel pins and holiday decorations.
How can you possibly resist these? The set includes 35 pieces. Although the size is not specified, they look fairly big. Roll the dice for $2.95 including shipping. For three bucks, what the hell? Take a chance.
Real DIY
As an aside, if you are dripping with creativity, design your own sticker(s). For less than you probably imagined, Sticker Mule will turn your artwork into labels, magnets, custom packaging, buttons or stickers. Lapel pins even. For example, you can get 50 round buttons, 2.25-inches in diameter, for $40. Sell them for $2 each and make 60% profit. Or get 50 thick vinyl stickers, 2 x 2 inches square, custom made to your design, for $58 (or 100 for $69). And if you are an online or flea market entrepreneur, take a look at the drink coasters. Printed in full color on thick, premium coaster board and cut precisely into a 3.7-inch circles, you pay about 45¢ each in quantities of 500. Sell them in sets of 6 for $10 and earn more than $600 in profit when you sell all 83 sets.
Stickers For Your Smart Phone
Put one or two of these on your smart phone and nobody will notice that you're still using an iPhone 4. Guaranteed to frighten absolutely no one, they are the very definition of cheesy.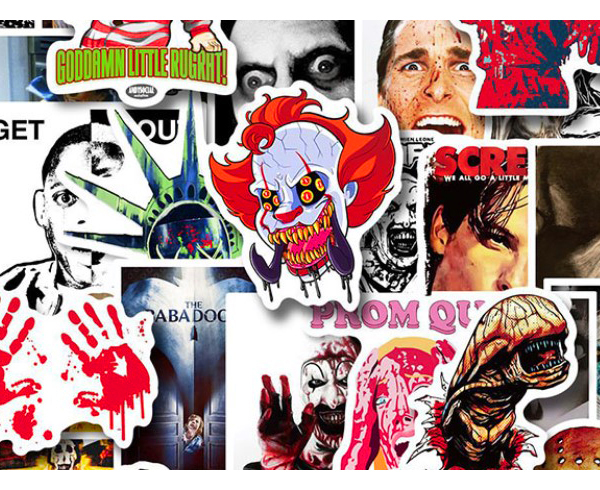 Only $3.05 for 50 Horror Stickers, assorted goblins and spooks. Free shipping. Not recommended for children under 4 or squeamish adults.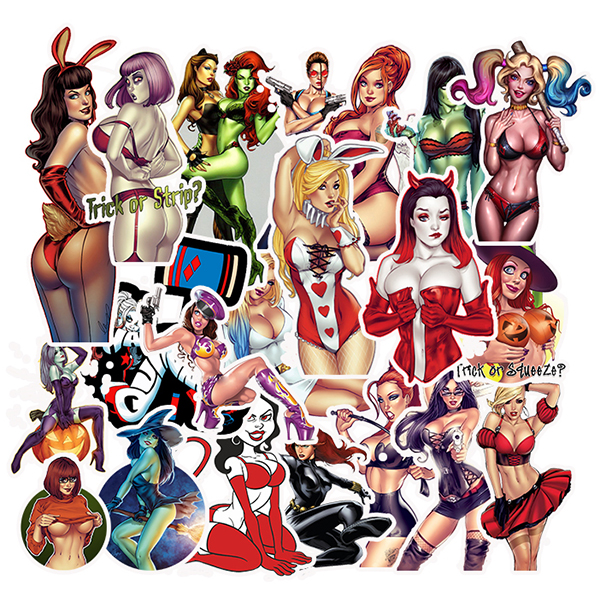 Late Adolescent Version
Stickers with a slightly different shape. Prices are similar to the G-Rated editions.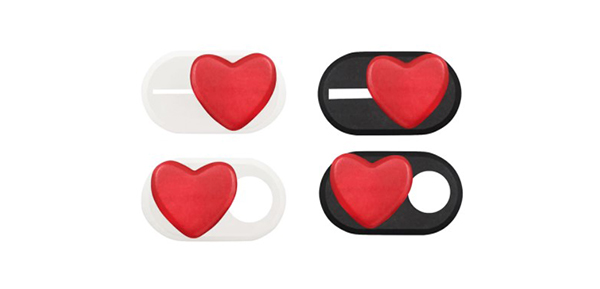 Webcam Privacy Sticker
Cover the snoopy little lens on your MacBook or smart phone. Prevent intrusion into your privacy, even if you don't know how to turn off the camera on your laptop.
These little beauties will set you back about $2 including shipping. Duct tape is cheaper, but WTF?
Video Warning Stickers
Tell everyone that they're being monitored by a video camera; if they live in a big city it's probably true. Paste one in the window of your '56 Corvette; that will make it look dope.
Five pieces for $2.17 shipping included. Caution: Please do not post these in gas station bathrooms, that's not funny. Especially don't stick them to the inside of the privacy door on a random stall.
Camera & Lens Skins
Precisely die cut to fit your camera perfectly, these are surprisingly easy to apply if you have a modicum of hand-eye coordination and a ton of patience. Some sellers include a pair of tweezers (you definitely need a pair) and a "cleaning kit" of sorts. Be sure you clean all camera and/or lens surfaces before attempting to apply the skins, and have a bottle of aspirin and perhaps three-fingers of bourbon nearby.
I have never seen anyone carrying a camera or lens with unique skins in public, have you? No? I thought not.
Prices are all over the place. Caveat emptor, which in Latin means either "you're on your own, Pal" or "my cave is empty;" I can't remember which. Available from several sources, some as low as $13 including delivery. Less careful shoppers will find this typical seller on AliExpress, selling for around $23 plus a couple bucks for shipment to the US. Check around until you find a price you like.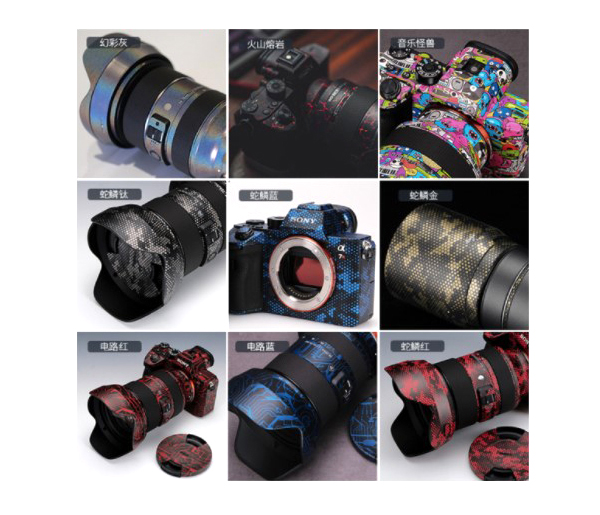 Serious Applications for Skins
None.
Okay, maybe one. It might be easier to coax your children to look into the camera if there is a cartoon sticker on the front.
And perhaps a mugger might be reluctant to swipe a camera that is covered with miniature Pokémon decals. Or maybe not.
Years ago when I had two silver-colored Olympus Pen E-P1 cameras, I covered one with a brown faux leather skin. Looked okay, and the decals stayed in place through moderate use. I did it so I could quickly tell which camera was which. There are easier ways, but none that are more fun.
Disclaimer
If any of these leave permanent residue (also known as sticky-gunk or crap) on your phone, camera or forehead, don't blame us because you are hereby warned that we have not personally handled, used or even seen these decorations. We spotted them on AliExpress. At first we laughed until we pulled a rib muscle, then we realized that they're so bad that they're good. Use your own judgement and let us know that turns out.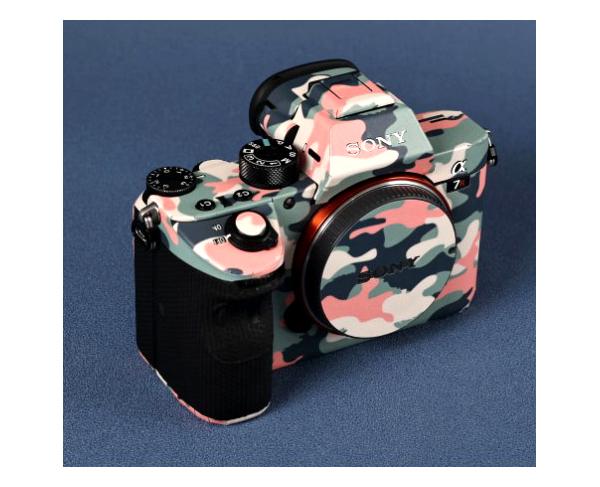 Conclusion
What happened to good old fashioned macho camouflage? Beats me.
If you want your camera to look like a mobile billboard for Comicon, or if you are tired of black and silver cameras and want to express your inner yadda, yadda, yadda, then risk $20 and order some stickers from AliExpress.
Life is way too short to be taken seriously.
—Jon Sienkiewicz
(As an Amazon Associate, Shutterbug earns from qualifying purchases linked in this story.)
FEATURED VIDEO