Book Reviews
Face Of Fashion; by Susan Bright, Photographs by Mert Alas, Marcus Piggott, Corinne Day, Steven Klein, Paolo Roversi, and Mario Sorrenti, essay by Vince Aletti; Aperture Foundation, 232 pages; $60; (ISBN: 978-1-59711-039-6)
Face Of Fashion explores one of today's hottest trends in fashion photography. This collection of portraits departs from usual style by seeking to present the viewer with a more raw, intimate and often shocking view of the subject. These celebrity portraits featuring Kate Moss, Madonna, Sting, and many others were created by such notable artists as Corinne Day, Steven Klein, and Paolo Roversi. Some of the shots were created especially for this book while others appeared in ads or articles. They provide an exciting glimpse of this exciting new trend.
Moments In Time: Photos And Stories From One Of America's Top Photojournalists; by Dirck Halstead; Abrams, 352 pages; $35; (ISBN: 0-8109-5441-9)
Accomplished photojournalist Dirck Halstead filled his amazing memoir with vivid accounts of his travels and a collection of 300 images taken from his 50 year career. His work has graced the cover of Time magazine more often than any other photographer because he expertly captured candid shots of presidents, celebrities, battlefields, and more from the 1950s to the `90s. This title is a must-have addition to your personal library and a trip through history you won't soon forget.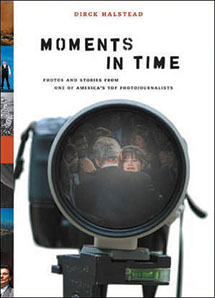 The Art And Craft Of Keepsake Photography Engagements And Weddings: How To Take Perfect Photos And Make Stunning Invitations, Announcements, Albums, Thank You Notes, And More; by Barbara Smith; Amphoto Books, 160 pages; $21.95; (ISBN: 0-8174-4115-8)
This creative guide will show you how to transform your photos into breathtaking mementos to mark life's most precious moments. Smith provides plenty of helpful tips on combining today's hot paper craft techniques and photography to create one of a kind cards, invitations, and albums. The projects are designed for all skill levels and include a list of the supplies needed and clearly illustrated step by step instructions are included.
Master Lighting Guide: For Commercial Photographers; by Robert Morrissey; Amherst Media, 128 pages; $34.95; (ISBN-13: 978-1-58428-198-6)
This informative guide offers 135 detailed diagrams and 165 full color images to help illustrate expert lessons on proper lighting techniques for commercial photography. Morrissey uses step by step instructions to teach you how to capture perfect shots for print ads or images for use on the Internet. He provides tips on the right equipment, instructions for simple but effective set ups, the correct lighting equipment for each job, and advice on how to create special lighting effects. Master Lighting Guide is an intensive workshop condensed into the form of a handy guide that will have you producing top quality work in no time.
Samurai: An Illustrated History; by Mitsuo Kure; Tuttle Publishing, 192 pages; $34.95; (ISBN: 0-8048-3287-0)
Surgeon and avid history enthusiast, Mitsuo Kure has a life-long passion for Samurai lore. His book is an astounding treasure trove of highly detailed information that reveals the origins and tradition of the Samurai class. Mitsuo Kure goes into great detail about the armor, strategy, weapons, and battles that marked this era. The rich text is accompanied by drawings and photographs that deftly highlight each historical fact and detail. This is a compelling tale that is certain to educate and inspire.
Planet Earth; by Alastair Fothergill, foreword by David Attenborough; University Of California Press, 312 pages; $39.95; (ISBN-13: 978-0-520-25054-3, ISBN-10: 0-520-25054-0)
This is the companion book to the 2007 Discovery Channel television series. Planet Earth is the result of an ambitious project created with state of the art technology that takes you around the globe from deep lush forests and beneath the surface of our vast oceans to witness the lives of the animals that call these places home. The book contains 400 color images that are so sharp and rich they seem to leap off the pages. The images are expertly paired with informative text that makes Planet Earth an exciting adventure for all ages.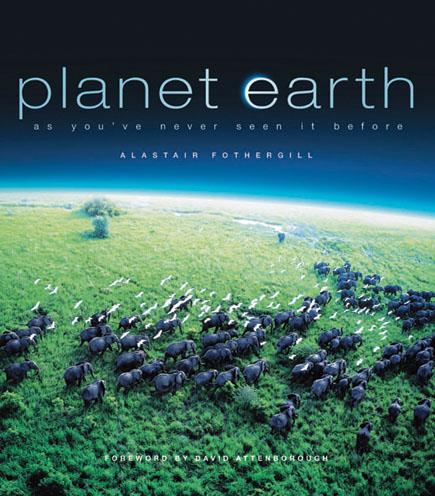 Ocean Duets; photographs by Michele Westmorland, text by Barbara Sleeper; Fulcrum Publishing, 96 pages; $12.95; (ISBN: 1-55591-613-9)
This beautiful book is the result of six years of intensive research and is the brain child of award-winning wildlife photographer Michele Westmorland. Her stunning collection of vibrantly colored images capture the diversity of life found beneath the ocean waves. Each shot reveals the creatures in pairs like mother and baby or mates and includes educational captions from Zoologist and science writer Barbara Sleeper. Together they make this title an informative visual treat for all ages.