Bigger LCDs, Super Zooms, And Major Megapixels In The Latest Advanced Models Page 2
Casio is becoming a strong contender in the enthusiast market with cameras such as the 7-megapixel EXILIM ZOOM EX-Z750 with 38-114mm zoom lens and large 2.5" LCD monitor. This super-slim (0.88" thick) model is very competitive, with features such as multi-zone plus spot autofocus, manual focus, Program and Manual operating modes, three light metering patterns plus overrides for ISO, exposure, and white balance. It's fast, too, with a shutter lag of a mere 0.007 second after focus acquisition. (Street price: $449, including a USB cradle.)


Nikon has continued to develop its sophisticated in camera software and several new Coolpix models now include an entirely new feature: Face Priority Autofocus (developed in conjunction with Identix). When selected (in Portrait Program mode) this feature uses advanced biometric recognition technology to focus on a face (the one closest to the camera) automatically; it will maintain focus even if subject location changes. Although initial recognition takes about a second, the system is surprisingly effective and it clearly shows the focused area using a rectangle superimposed on the LCD monitor image.


The Coolpix 7900 includes that high-tech feature but is desirable for other reasons, too, including a high-grade 38-114mm ED glass zoom, 2" monitor, 16 Program modes, an autofocus system with 99- and five-point options, 1.7 fps Burst mode, plus overrides for controlling exposure, white balance, color, and sharpness. As a bonus, the camera also includes Nikon's proprietary Blur Warning, In-Camera Red Eye Fix software plus D-Lighting that automatically corrects very dark and very light subject areas for a pleasing overall exposure. (List price: $449.)


Even more compact and affordable, but sporting a smaller 1.8" LCD monitor, the 7-megapixel Nikon Coolpix 7600, with the same ED lens, includes all of the same high-tech options. (List price: $379.) Other amenities include 14 subject-specific Program modes that make optimal settings for the best results plus Panorama-assist and Backlight Correction function, a 1.3 fps Burst mode, and a few white balance options. All analog controls are mounted on the camera back for great convenience and a "Help" button is available to explain menu functions. (All of the high-tech features are also available in the Coolpix 5900, a nearly identical camera with faster 2 fps Burst mode but employing a 5-megapixel sensor; $349.)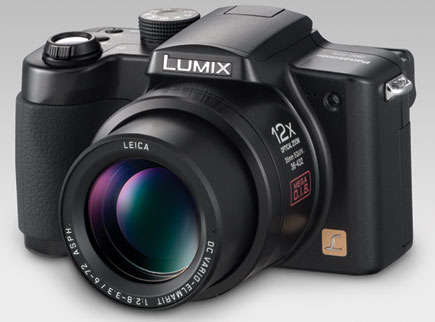 Samsung will also be a strong contender in the high-resolution category with three 7-megapixel digicams, including the new Digimax V700 with Schneider 38-114mm zoom that targets the photo enthusiast. It's loaded with capabilities including 11 Program modes plus Manual and two Semiautomatic modes, 2" LCD monitor, live real-time histogram, JPEG and TIFF capture options, two metering patterns, and the essential overrides. (Street price: $409.) The new Digimax A7 with Samsung-brand 38-114mm zoom is more affordable ($359). It has fewer advanced features than the V700, and its LCD monitor is smaller (1.8"), but includes the same operating modes, light metering patterns, and overrides for exposure, ISO, sharpness, and white balance.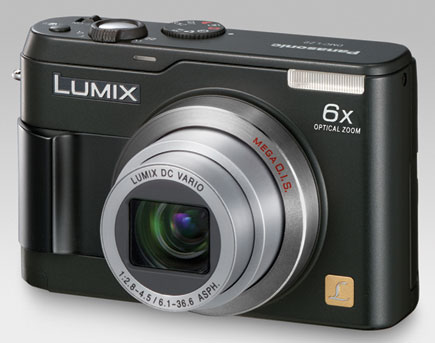 Oversized LCD Monitors
Until recently, a 2" LCD monitor was considered large, but some digicams now feature a 2.5" monitor which appears huge by comparison. This amenity is particularly valuable with cameras that do not include a viewfinder, such as the new Fuji FinePix F10 with 38-108mm zoom that provides a bright image in low light for convenient subject framing. This 6-megapixel model offers other benefits, including a fifth generation Super CCD HR (High Resolution) sensor plus a new Real Photo Technology processor for greater speed, reduced power consumption, and less digital noise in full-resolution ISO 800 or ISO 1600 images. This is a Program-only model with seven options but includes three metering patterns, very short 0.01-second shutter lag, 64-point autofocus system plus overrides for controlling white balance, ISO, and other image parameters. (List price: $499.)


The Fuji FinePix Z1 also sports a very bright 2.5" LCD monitor (and no viewfinder), but this 5-megapixel camera is entirely different. It's the first in the Fuji line to employ the refractive "folded optical lens" technology with a 36-108mm zoom that never protrudes from the slim (0.7" thick) black or silver aluminum casing. Employing the same processor as the F10, this super-sleek model offers similar speed, quality, and low noise even at its top ISO setting (800). The Z1 is simple to use with its five Program modes, but provides ISO and white balance adjustment controls. Its LCD monitor cover is exceptionally scratch-resistant, important in a "take-everywhere" camera. (List price: $449, including a Picture Cradle.)


Two new digicams boast massive LCD monitors: a full 3" rotating screen on the Kodak EasyShare-One (discussed later) and a 2.7" screen on the Casio EXILIM EX-Z57. The latter is a 5-megapixel model in a slim (0.89" thick) aluminum body with Pentax 35-105mm zoom but no viewfinder. This is a Program-only camera but offers a seven-zone and spot autofocus plus manual focus, two light metering options, and several overrides: for ISO, exposure, sharpness, contrast, and white balance. It's very fast, too, with a shutter lag time of only 0.01 second after focus acquisition. (List price: $399, including USB cradle.)
High-Tech Imaging Devices
Two new cameras deserve special mention because they're part of innovative systems that point the way to future developments. The first is the Olympus "Total Imaging Solution" that begins with the new 5-megapixel IR-300 camera with metal body, 38-114mm zoom, and 2" anti-glare LCD monitor. Designed for ease of use, this model offers 19 Scene modes, two metering patterns, plus overrides for exposure and white balance.


But the camera is only one component of an integrated system that allows users to share, shoot, print, and archive digital images with great simplicity. You can add one or more of the following compact, highly portable accessories: a CD/DVD burner, hard drive, and a snapshot format dye sub printer. When fully equipped, you can record images to a disc, save the files to a hard drive or make 4x6" dye sub prints--all without turning on a computer. (Street prices: IR-300 camera, $349; S-DVD-100 burner, $399; S-HD-100 hard drive, $299; P-S100 printer, $199.)

Kodak has taken a different approach with the new EasyShare-One, a unique device with several applications. At first glance, this is a 4-megapixel digital camera, with 36-108mm Schneider Variogon zoom and no viewfinder. Its features include multi-zone and center spot autofocus, 16 Program modes, two light metering patterns, plus overrides for ISO, white balance, and exposure. A full 256MB of on-board memory is included for storing hundreds of images. (Use an optional Secure Digital card for additional capacity.)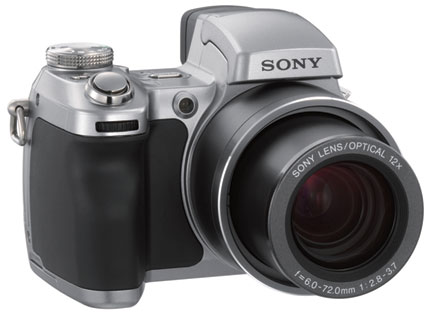 The mammoth 3" articulated high-resolution monitor is great for on-the-spot image sharing and it includes a touch screen display that's unique on a digicam. This feature allows for great convenience in selecting a picture or video for viewing and also allows for easy creation of in camera albums for filing your images. Automatic organization of pictures by date taken is also available.

Add an optional ($99) 802.11b Secure Digital Wi-Fi card and the EasyShare-One becomes a wireless device for sending pictures and videos by e-mail using a compatible home network or public T-Mobile HotSpot. You can also make a wireless connection to the Kodak EasyShare Gallery (formerly Ofoto.com) for uploading pictures and for viewing images in your online photo album. Finally, try one-touch wireless picture printing with the optional Kodak EasyShare Printer Dock Plus ($179, street price). This camera is also compatible with the new ImageLink system for convenient printing from various brands of compatible printers using USB cable connection. Not inexpensive at $599 (plus accessories), the Kodak EasyShare-One is a versatile, sophisticated, and incredibly cool device.
Other Noteworthy Cameras
Several other digicams caught my attention during PMA 2005. The 5-megapixel Pentax OptioS5n is very small and lightweight. Although it omits a viewfinder, the camera features a 2" LCD monitor, aluminum body, and a 36-107mm zoom that retracts into the body when not in use. This is a full-featured model intended for current digicam owners who want to trade up. It's loaded with capabilities including 16 Program modes, three light metering patterns, 49 focus detection points, and a full range of user-selectable controls. The OptioS5n incorporates a new ASIC (Area Specific Integrated Circuit) processor for great speed, beautiful color rendition, low noise, and quick response with a mere 0.01-second shutter lag after focus confirmation. (Street price: $399, including multi-voltage charger cradle.)

Kodak's new 5-megapixel EasyShare Z730 is similar in many respects to the earlier DX7440 with 33-132mm Schneider-Kreuznach zoom and 2.2" LCD monitor. Naturally, the Z730 includes some upgrades, such as the "live" histogram, great for evaluating exposure before taking a shot, especially in highlight and shadow areas. This is also one of the first Kodak models to incorporate the new ImageLink print technology that provides great compatibility in direct printing between various brands of compliant cameras and snapshot-format photo printers. It's also well equipped with advanced manual and custom controls, including Semiautomatic and Manual operating modes. Select Continuous autofocus and the camera is also very quick with a shutter lag of a mere 0.2 second. (Street price: $349 with EasyShare dock.)

Most of the Hewlett-Packard cameras include a raft of useful technologies, including automatic redeye removal, Adaptive Lighting for fixing exposure errors plus panorama preview. (The latter makes it easy to shoot a series of images that can be stitched together seamlessly in a computer.) The most recent HP model, the 6-megapixel Photosmart R717 with 39-117mm zoom provides those features plus 12 shooting modes including Aperture Priority AE, three light metering options, exposure compensation and bracketing, a fast 3 fps (for three frames) Burst mode, as well as overrides for ISO, white balance, sharpness, color saturation, and contrast. The 1.8" monitor is small by today's standards but the camera is also very compact for a full-featured 6-megapixel model. (List price: $299.)

My colleague Joe Farace will certainly want the new HP Photosmart R607 BMW Williams F1 Team, a special edition 4-megapixel model with 35-105mm zoom, 1.5" LCD monitor, and the high-tech features available with the R717. (List price: $349 with a BMW camera case.) This handsome digicam with blue (metal) fascia was designed for simplicity with eight Program modes but includes a few extras such as three light metering patterns, 4 fps Burst mode, and overrides for exposure and ISO.

Manufacturers/Distributors' addresses can be found on page 176.
FEATURED VIDEO