7 Great Photo Gifts for Father's Day
I hadn't planned to write a "Dads and grads guide for gifting" this year, but then I heard a radio commercial suggesting a DNA analysis kit for Father's Day. You may have heard it, too—handy little $99 spit-testing thing that tells your dad where he got his genetics and such.
Now, back where I grew up, using the phrases "DNA test" and "Father" in the same sentence was not an event to be celebrated. So I decided that the onus is on Shutterbug to offer some gift ideas that don't involve chromosomes. Here are seven that have clean genes but crazy names.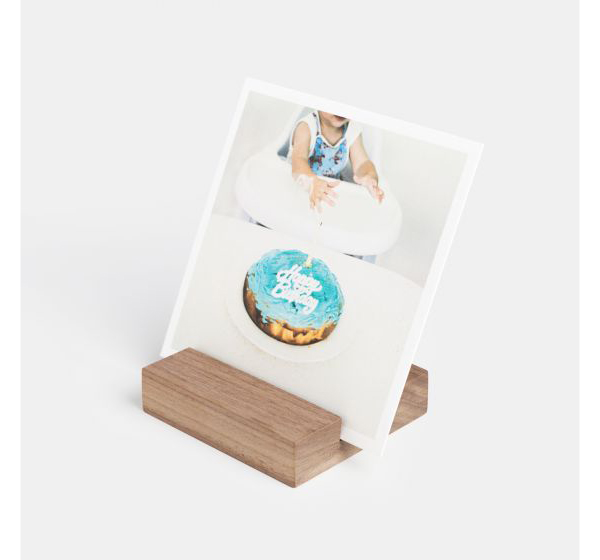 1. Artifact Uprising
The name sounds like a riot at an archeology dig in the Amazon jungle (I'm clearly not hip enough to understand the veiled meaning) but the product and services they provide are truly remarkable. It may be too late to order something in time for Father's Day, but what these gals do is so cool I'm including them in this roundup anyway. Founded by sisters Katie and Jenna about five years ago, Artifact Uprising creates printed photo goods of exception quality, and uses only responsibly-sourced materials. Here's an example: they offer a Walnut Print Block, pictured above, that is designed to hold their Square Print set. The block is made from walnut trees that sadly lost their lives to twig beetles (I'm not making this up). Check out their website and you'll be wowed.
2. Spider Black Widow Holster Kit
Another genuinely great product with a creepy name, the Spider Black Widow Holster Kit lets your dad shift the weight of his camera from his aging neck to his waist. The kit includes a Black Widow Holster, Black Widow Belt (adjustable from 25 to 50 inches, for even the most portly Pop), Black Widow Pad and a Black Widow Pin. The Black Widow Belt includes a zippered pocket that conveniently stores lens caps, et al. The Kit includes a Pad that prevents the stowed camera from banging against the wearer's thigh. Recommended for all-day comfort.
3. 3 Legged Thing Punks Corey Magnesium Alloy Travel Tripod with AirHed Neo Ball Head
Love this product. But now that I think about it, this one had a goofy name, too. "Punks" is the series name, "Corey" is the model name and "3 Legged Thing" is the name of the manufacturer. We covered it a few months back in a review you can read here. In a virtual sea of photo and video tripods, this 3 Legged Thing stands apart—literally. Built from aircraft-grade magnesium alloy, the Punks Corey travel tripod features black and grey legs and center column all trimmed in tasteful orange. Good looking and hard working.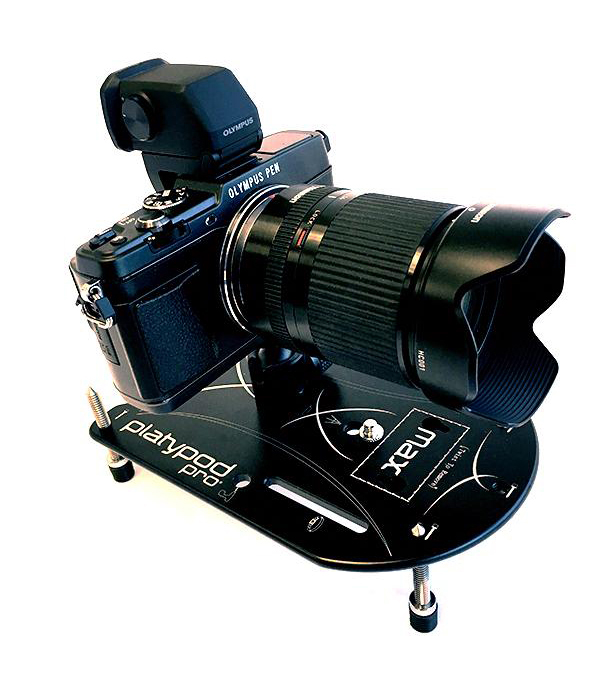 4. Platypod Pro Max
"Platypod" is a word derived from Latin that means "having a broad, flat foot." This stands in nice juxtaposition to the 3 Legged Thing in the paragraph above, don't you think? Once again proving that a rose by any other name is still one hell of sweet flower, the Platypod Max is made of 5mm thick aircraft-grade aluminum and is sure to give you a whole new perspective on camera support. I use mine—a lot—and really appreciate the portability and versatility it provides. Get one for Dad, even if he already has broad, flat feet.
5. 24/7 Sling Photo Bag from the 24/7 Traffic Collection
What Traffic has to do with photo backpacks I'll never know, but I sure dig this 24/7 sling, squirrelly name and all. When I first saw the 24/7 Traffic Collection sling bag it was love at first sight. The top is covered by a waterproof flap that secures with a quick-release fastener. Beneath it, the bag is further protected by a secure zipper than transverses the full width. And below that lie a pair of open pockets perfect for lens caps or the like. It's slim, but not too slim. Tall, but not too tall. Take a closer look and you'll see what I mean. There's a lot to like and it looks great, too. See photo at the top of this story.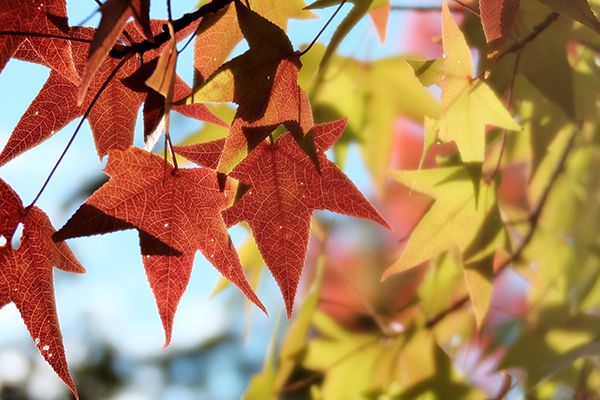 6. Lensbaby Composer Pro II with Edge 50 Optic
A Lensbaby does all of the things an optical engineer spends his lifetime training lenses not to do. They focus off-axis, so parts of an image can be razor sharp while others are dreamily defocused. They introduce every manner of aberration known to man and exploit every imperfection to the maximum creative extent. They put a harness on the artistic charm found in older lenses and allow you to experiment with an entirely new palette of creative tools. Lensbaby Composer Pro II with Edge 50 Optic, which I once reviewed here, is the quintessential Lensbaby.
7. Buffalo
Give Dad a Buffalo. No—not a big hairy bison, a Buffalo external hard drive. They're available in a variety of capacities and physical sizes, and priced to match any budget. Think of it this way: giving Dad an external drive is taking away his excuse for not having all of his photos and important documents backed up. You can give him a bison too, for all I care, but it's going to look really silly sitting next to his MacBook Pro.
—Jon Sienkiewicz
FEATURED VIDEO