5 Unique And Slightly Wonky Photo Accessories That Caught Our Eye
Some things need very little written description to be understood. So it is with this collection of five very affordable, one-of-a-kind photo accessories. And needless to say, they make terrific gifts, particularly for your one-of-a-kind friends.
One thing is undeniably true about photography—there will always be an abundance of new products to dazzle and delight us. We've selected five that caught our eye, five accessories that we'd genuinely like to own ourselves, wonky or not.
Refractique Lensball 80mm
Perfect for the part-time fortune teller, this 80mm (3.1 inch) premium crystal ball is a lens that is not attached to your camera.
Available on Amazon for $39
Universal Smartphone Tripod Adapter Cell Phone Holder
Attaches any smartphone (58mm to 101mm) to a tripod that uses the standard base screw. Ideal for small JOBY GorillaPod or Platypod.
Available on Amazon $6.99
Silicon Rubber Camera Case
This one comes in four colors and fits several Canon EOS models. Check website before ordering. Not for underwater use or for shrinking violets.
Available on Amazon $18.22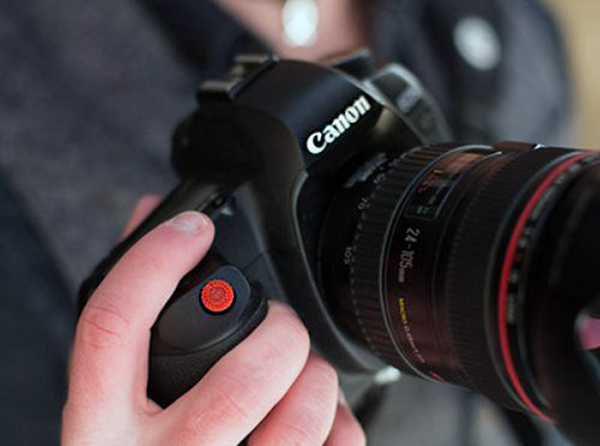 Prodot Shutter Button Bumper
Pack of two in red, manufacturer claims it reduces finger fatigue which frankly, I've never suffered. Anyway, it looks cool and might keep you fingertip from slipping off the shutter button.
Available on Amazon $6.36
Quan Vintage Camera Jewelry
Great gift! Necklace chain is made of stainless steel, adjustable from 16 to 18 inches. Pendant is made of high quality pewter. Comes with inspirational mailer as shown.
Available on Amazon $23.93
—Jon Sienkiewicz
(As an Amazon Associate, Shutterbug earns from qualifying purchases linked in this story.)
FEATURED VIDEO