5 Pro Tips to SAVE MONEY on Photography Gear
(Editor's Note: Exploring Light is a monthly Shutterbug column featuring tips, tricks, and photo advice from professional photographers in Canon Explorers of Light education program. This month's column is by Vanessa Joy, with five great tips for saving money on photo gear.
Being a photo nerd isn't cheap. Photographers have expensive taste that is never satisfied. So how can you make the most out of your photography budget while still creating great images?
Before we get into the five ways to not break the bank with your photography, GAS (gear acquisition syndrome), let me introduce you to my YouTube Series dedicated to this budget photography gear topic. The Budget Photography Gear Shootout shows photographers like Jared Polin, Manny Ortiz, Irene Rudnyk and many more working with me using entry level or outdated cameras, lenses, and printers to create great images. And now on to some tips you can use to get the right equipment while staying within your budget.
Tip #1: Buy Used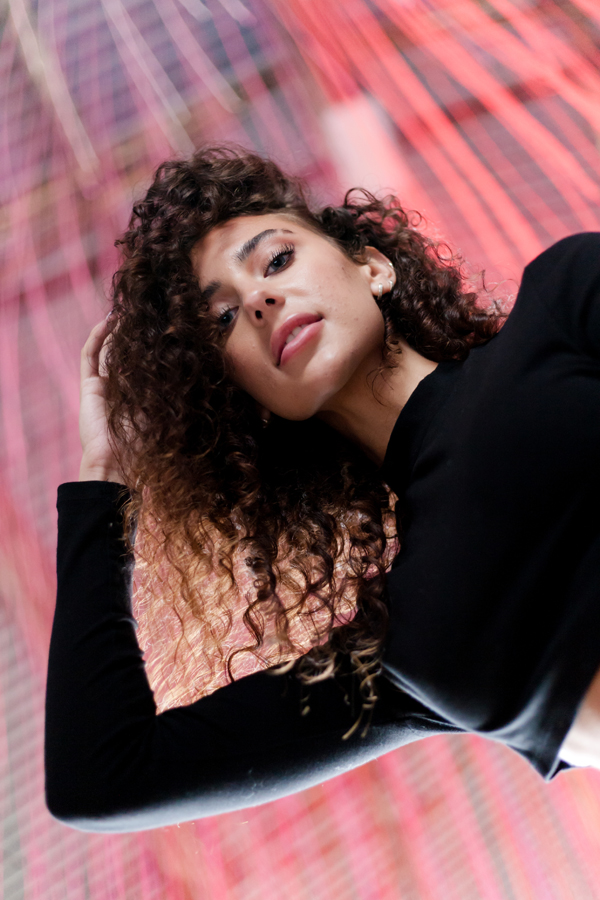 Camera technology has been so innovative for the past decade that any camera between now and 10 years ago is going to produce quality images for sure. Take the Canon EOS 5D for example, which I used in this budget photography gear shootout with Daniel Norton along with the EF 50mm f/1.8 STM. What a killer combination of photography gear for less than $400! The image quality is there, even in the low light of this example shot of Julianna.
Tip #2: Spend on the Lens, Save on the Camera
If you do have a few bucks in your pocket, I always recommend spending more on the lens, which will likely be with you longer than a camera body. Lenses play a huge role in the quality of an image, and how well you can photograph in low light and create the image you want, like this image of Kristina.
Consider the Canon EOS M50 Mark II. It's a great camera, though a cropped sensor, that won't totally break the bank when buying it brand new. But if you have a little more to spend, my favorite lens for this camera would be the EF-M 32mm f/1.4 STM. It's on the pricier side of the EF-M lens line, but you will not regret it. What a super sharp, lightweight, and easy to use lens. You can see the creation of this image here.
Tip #3: Get a Nifty Fifty


You may have already learned of my love for a 50mm lens in my previous article on Shutterbug: 5 Reasons Why Every Photographer Should Own a 50mm Lens. The less expensive version of the 50mm lens has been a staple for years. The Canon EF 50mm f/1.8 STM lens runs only $100 or so (depending on if you get it used or new) and can adapt to fit EF-M mounts and the new RF mount for Canon mirrorless cameras as well. Safe to say this lens will last you quite a while.
With a 1.8 aperture you have the freedom to use a very shallow depth of field which can make for some interesting images like this one that I took for this episode with Photo Me Ike. It let me create an image that blurs both the foreground and background and draws all of the attention to Julianna's incredible blue eyes.
Tip #4: Buy Entry Level
It's hard to not want the latest and greatest, especially if you're considering going pro in the future. But you can purchase gear wisely to set yourself up for the future.
For example, if you know you want to eventually buy a pro DSLR, like the Canon EOS 5D Mark IV or Canon EOS 1DXIII, then you can absolutely start with a Canon EOS Rebel T7. This image of Nikki was taken during my photo shootout with FroKnowsPhoto and featured on my YouTube channel. It lets you start slowly budget-wise, but with the same lens mount as the cameras that you want to own eventually, which will help save on lenses later down the road. Remember, the lenses tend to last longer than the bodies so set yourself up appropriately.
If you're looking to fall into the pro mirrorless line eventually, then maybe start with the Canon EOS RP or EOS R. Both great choices with the RF lens mount so you can grow from there. Whatever you choose, always plan for the future gear you may one day own.
Tip #5: Make a Little Flash Get Big Results
Photography is all about the light, natural or artificial, so a flash is an absolute must. One of my favorite things to do is create a beautiful light from an itty-bitty flash like the Canon EL-100. This $150 flash packs a punch like you see in this behind the scenes video of this photo of Nikki.
Just because a flash is smaller or less expensive doesn't mean you can't mold it to fit your needs. In this case I was bouncing the flash off a white VFlat (that truthfully was more expensive than the flash), but you could do the same bouncing it off a white wall, or even off a piece of paper held close to your flash.
Budget Photography gear doesn't have to be hard to come by and I hope these tips for finding less expensive photography gear options have helped you. For additional inspiration, please do check out the 13 episodes of the Budget Photography Gear Shootout - I know you'll love it!
BIO
Since 2002, Vanessa Joy has been photographing couples and educating pros worldwide. She focuses her business in the Austin, NJ and NYC areas, and alongside her partnerships as a Canon Explorer of Light and Profoto Legend of Light, she helps pros take their businesses to the next level. To learn more visit: www.vanessajoy.com.
FIND VANESSA:
Canon EOL: https://www.usa.canon.com/internet/portal/us/home/explore/explorers-of-light/explorer-vanessa-joy
YouTube: https://www.youtube.com/vanessajoy
Instagram: http://www.Instagram.com/vanessajoy
Tiktok: https://vm.tiktok.com/7cqGn8/
Facebook: http://www.Facebook.com/VJoyPhoto
Twitter: http://www.twitter.com/vanessa__joy
FEATURED VIDEO