5 Tips for Documenting Heritage & Cultural Lineage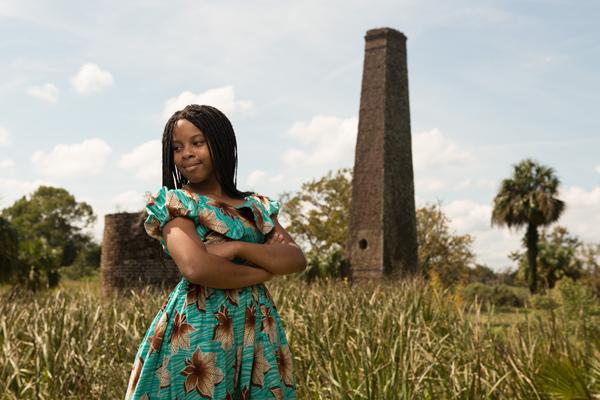 (Editor's Note: Exploring Light is a monthly Shutterbug column featuring tips, tricks, and photo advice from professional photographers in Canon Explorers of Light education program. This month's column is by Lynsey Weatherspoon, with five great tips for documenting heritage and cultural lineage.
Heritage is part of why photography is important. It provides a look at the past and helps rekindle memories within us and our family. We also make photos to help the next generation understand their own legacy. Photography provides context of what was happening during a specific moment in time and helps us heal when a family member is no longer with us. Here are five tips on how to capture those precious moments document and preserve the images in your growing family archive.
Schedule Family Portraits
Scheduling family portraits should be an activity that you put great emphasis on and pass down to future generations. If your family doesn't already do this, begin a family heritage project and the family portrait will be part of that project. Family portraits can be both formal and informal moments. As long as there are images of members in your immediate family that mark an important time in history, they will be invaluable when creating a family album to share with extended family.
Your family can be blood relatives or your chosen family. I made portraits of my mother years ago, and they're some of the most cherished photos I'll ever have in my archive. What matters most is that you are also included in the photos as you help build out your family archive.
Photograph the Elders of Your Family
Oftentimes, our elders have either lost images of themselves or never had their portrait made. Family matriarchs should be a priority when it comes to documenting your family. Their stories are filled with so much life experience that you'll wonder why it took you so long to talk with them.
Portrait sessions will give you the chance to make a classic or unique image of your loved one. Access to their time is precious and should be cherished during the experience.
Video Interviews
Stories are the highlight of every family archive. Having video footage of a family member is magic because you can revisit the video for moments you may have missed while talking to them when making their portrait. And video ensures that future generations will hear the "original story" and not a watered-down version based on someone's recollection.
Your setup doesn't have to be anything extravagant. I use a Canon R5 with RF 28-70mm and lavalier microphone to keep things simple. Be sure to have your questions prepared beforehand, along with a notebook to take any notes if you have questions during the interview.
Archiving Prints & Digital Images
Most images we capture today are made with digital devices, yet prints have a valuable place in this process too. Find a way to archive both your physical and digital photos sooner than later.
Most families have albums filled with photos and precious memorabilia, and you should scan them before they deteriorate. Whether these are photos, invitations, certificates, or anything tangible, be sure to save them because they're important to helping visualize a moment.
This is where you should consider a flatbed scanner. Use gloves to prevent oil from transferring to older prints when you handle them while scanning. Most items like these are fragile, so be careful when you remove them from their original albums.
For your digital images, you can start by either printing them, or simply saving them to your computer and to a cloud-based storage system. Each option provides a certain level of security in knowing that your images are safe and ready to be shared with all your family members. Another option is to purchase a small portable hard drive to store images offsite. There's no greater satisfaction than knowing you have several places where your photos are being saved.
Don't Forget to Include Yourself
Lastly, don't forget to make and add photos of yourself! You're just as important as everyone else when it comes to your family. Set something up and ask a family member to snap the shutter, or practice your craft by creating self-portraits to include in the heritage project. Put a slide show together at the next family gathering or reunion, sit back, and enjoy the memories.
Bio
Lynsey Weatherspoon's first photography teacher was her late mother, Rhonda. Like her mentor-in-her-head Carrie Mae Weems, that first camera—a gift—delivered purpose. Her career includes editorial and commercial work that has been inspired and powered by her first teacher's love and lessons.
The #blackqueergirl is a photojournalist and portraitist based in Atlanta and Birmingham. Using both photography and filmmaking as tools to tell stories, Weatherspoon's work has been featured in print and online in such publications as The New York Times, USA Today, NPR, Wall Street Journal, Washington Post, Time, ESPN and ESPN-owned The Undefeated.
As a member of a modern vanguard of photographers, she is often called on to capture heritage and history in real time. The Equal Justice Institute's Bryan Stevenson. The National Memorial for Peace and Justice. The Legacy Museum. Ronnie the shoe repairman in downtown Birmingham. The people of the Gullah-Geechee Corridor.
An entire family infected with and affected by a pandemic. Demonstrators with raised fists and sad, vulnerable eyes. The sons and daughters of history. The mothers of children who died making history. The majesty of Mardi Gras. The loving hands of family caregivers.
Lynsey Weatherspoon's work has been exhibited at The African American Museum in Philadelphia and Photoville NYC. She is an awardee, The Lit List, 2018. Her affiliations include Diversify Photo, Authority Collective, and Women Photograph.
Links
https://www.instagram.com/lnweatherspoon/
https://www.facebook.com/lnweatherspoon
https://twitter.com/lnweatherspoon
https://vimeo.com/lnweatherspoon
FEATURED VIDEO