GALLERIES
You are here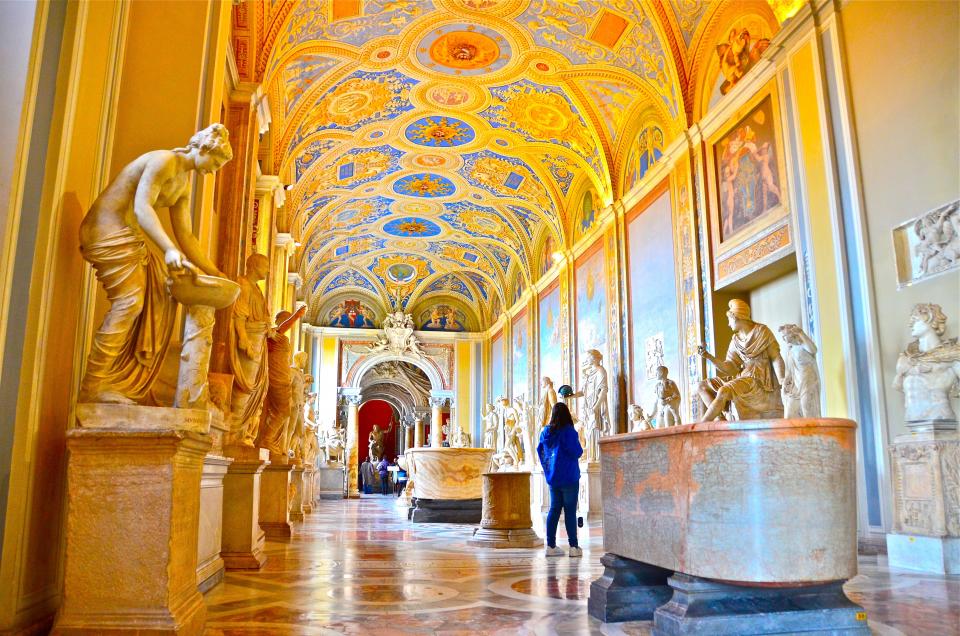 VATICAN MUSEUM – HALLWAYS OF ART
Tom Faranda
Nikon D7000, Nikon 18-200mm lens @ 18mm,
F3.5 @150. ISO 800. Hand held. Auto white balance.
Slight saturation and sharpness in post-processing.
The magic hallways of the Vatican Museum cannot be found
any other place on earth. Each hallway is a work of art with
it's own magic and uniqueness. In hallways like this one, patterns
are repeated and create depth, distance and an 'echo' effect.

VATICAN MUSEUM – HALLWAYS OF ART
Views: 203
Dimensions: 4358x2886
Size: 4509kb