Winter Macro Tips: Creative Close-Up Photos Are About More Than Just Flowers and Bugs (VIDEO)
Once the temperature drops, and flowers and insects disappear, many avid macro photographers stow their close-up gear until the coming of spring. But as you'll see in the video below, winter is actually a great time to capture creative macro photos if you know what to look for and how to get the shot.
Swedish photographer Micael Widell loves shooting macro photos year-round, and in this tutorial he says that appropriate subjects aren't really "gone" in the winter, even when snow covers the ground. It's just a matter of finding different subjects than those you photograph in spring and summer.
Widell discusses the gear he uses for off-season macro photography, and then takes a winter photo walk to demonstrate the techniques he employs. Before leaving home, he grabs a few shots of frost on a windowpane, just to get "warmed up."
Once outside, Widell finds several interesting subjects to photograph, and offers helpful tips on composition and exposure settings, noting that "Almost everything looks more interesting when covered with thick frost." As you'll see, he prefers to focus manually by setting an approximate distance, and then moving his camera in and out until the image is sharp.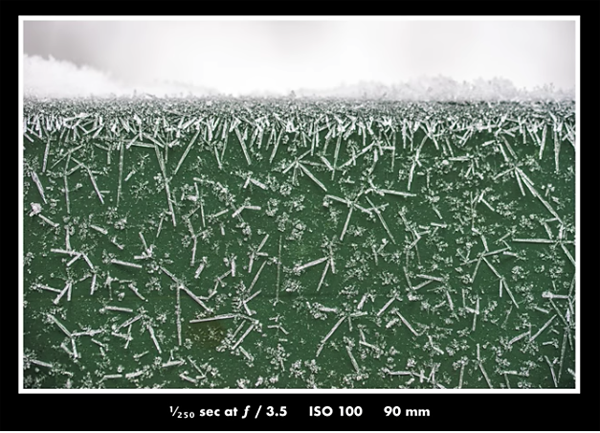 Widell is a perfectionist, and he isn't totally satisfied with every image he captured, but he notes that even "crappy" photographs provide a good learning experience for the future. You can learn from his mistakes too, so why not give winter macro a try?
You can find more helpful tips on Widell's YouTube channel, and be sure to look at his earlier tutorial we posted, explaining why he says, "Every photographer should own a 135mm f/2 lens."

LATEST VIDEO