3 Photographers Shoot the Same Pretty Model Using Off-Camera Flash. Who Shot It Best? (VIDEO)
Here's an interesting challenge in which three photographers shot the same pretty model using off-camera flash and came up with varied results reflecting their personal approach to portraiture. Francisco Hernandez of FJH Photography organized the shoot and was joined by fellow photographers Eli Enfante end Jeff Antons.
Hernandez says this project was inspired by Jessica Kobeissi's viral video series in which she and other photographers chose their own gear and locations to shoot the same model. What makes this challenge a bit different is the use of off-camera flash (all of Kobeissi's videos were shot with available light).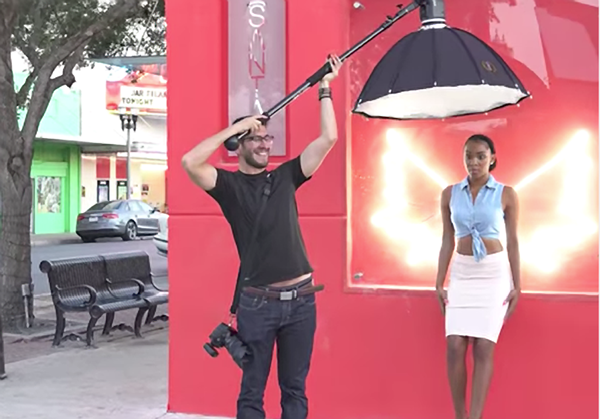 It's not only interesting to watch Hernandez, Infante, and Antons tackle the assignment, but by observing them work and looking at the photos you'll pick up some valuable portrait tips along the way.
There are more cool videos on the FJH Photography YouTube channel, and be sure to look at our story with Kobeissi's latest challenge that includes links to earlier episodes at the end.
FEATURED VIDEO