GALLERIES
You are here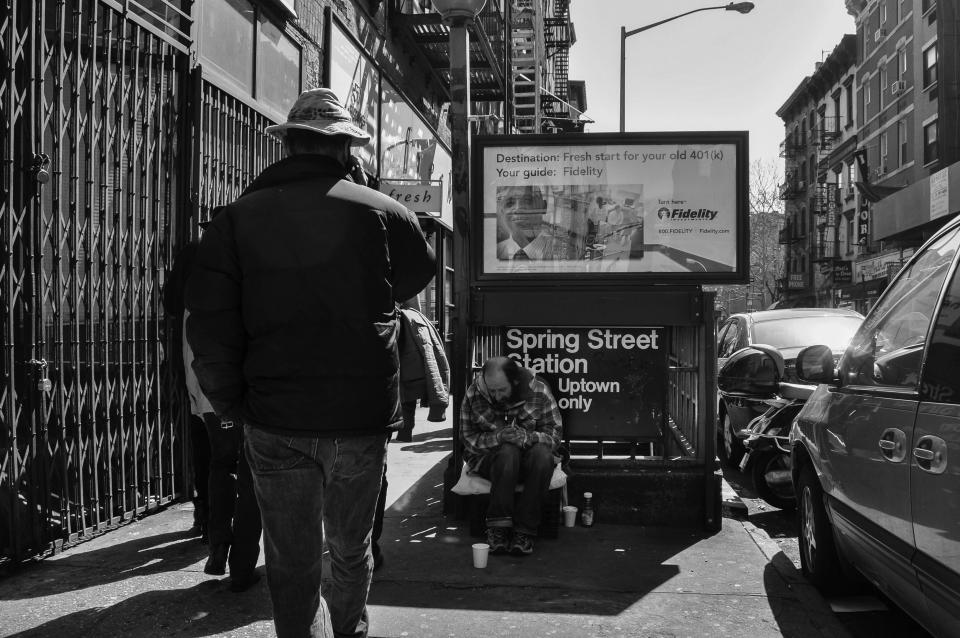 This photograph was taken on Spring Street in Manhattan on April 9, 2009.
The camera is a Nikon D90.
ISO 200 ƒ/8.0 1/250 18.0 mm
In street photography, I've made it a policy to not photograph homeless persons I had not asked to photograph. They're vulnerable enough without me visually stalking them at a distance. Yes, here is an exception. I remember lifting the camera and taking this photo without thinking too much. You know how your unconscious seeing quickly registers messages, way before you realize all that you've captured? Now I see obvious contrasts here that make this a powerful image to me. But I never met this man, or learned his name or story. I can only hope he is well.

Uptown Only
Photographer: Andrea Gill
Views: 144
Dimensions: 3754x2493
Size: 867kb