These 5 Simple Tips Will Help You Shoot Incredible Night Landscape Photos (VIDEO)
One way to get the creative juices flowing is to step outside your comfort zone. And if you've never tried photographing starlit skies, the following video will get you on the road to stunning nighttime landscape photos. This is a great project for the long holiday weekend, so take a look. And have a very happy Thanksgiving.
Rachel Jones Ross is a highly acclaimed landscape/astrophotographer and she prepared this tutorial in collaboration with our friends at B&H Photo Video. In just six minutes she presents five easy tips covering all the basics for shooting beautiful images after dark.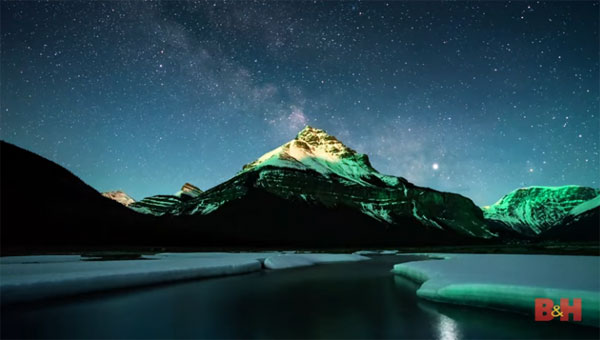 After a quick overview of nighttime landscape photography, Jones covers everything from the importance of scouting a location, to composition and perspective, key exposure settings, focusing techniques, and a cool app designed for this type of photography. You can also see her choice of gear in the description below the video.
In addition to capturing well-composed, sharp, properly exposed photos, Jones puts an emphasis on adding a "magical touch" to images shot at night. She urges you to scout locations during the day, because "It can be really frustrating to show up at night and try to find a composition in the dark."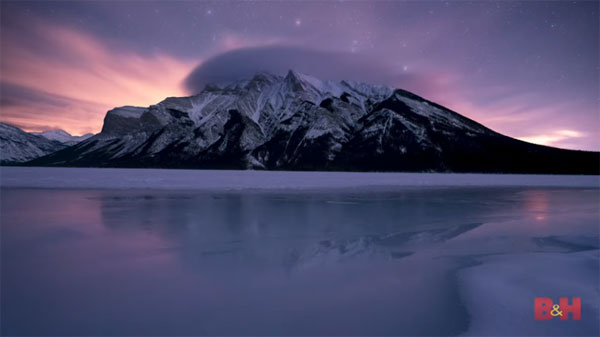 Jones runs through camera settings that will save you a lot of time by eliminating the need to take tedious test shots. When it comes to composition, Jones explains why you should experiment with perspective, and avoid the common practice of photographing the world from eye level. She demonstrates how to create some magic by shooting with your camera low to the ground while using an ultra-wide lens. "By changing the viewer's perspective of the world," she explains, "we engage them in our image."
As you'll see in the video, there's a very helpful app called PhotoPills, that helps you determine how long to keep your shutter open to capture razor-sharp stars. So take a look at these and other tips in the video, then go out and make nighttime the right time for landscape photography.
Be sure to visit Jones' Instagram page and take a look at her amazing and inspirational work. You can also find more great tutorials on the B&H Photo Video YouTube channel.
LATEST VIDEO